ETH Breakout Signals Market Shift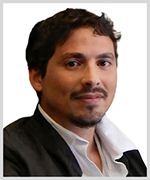 By Juan Villaverde
I recently sent an important alert to my Weiss Crypto Portfolio members about Ethereum (ETH, Tech/Adoption Grade "B").
Now, I want to share that news with you ...
Ethereum is breaking out to the upside precisely at the right time and in the right way.
This chart tells it all:
Ethereum Breaks Through Critical Downtrend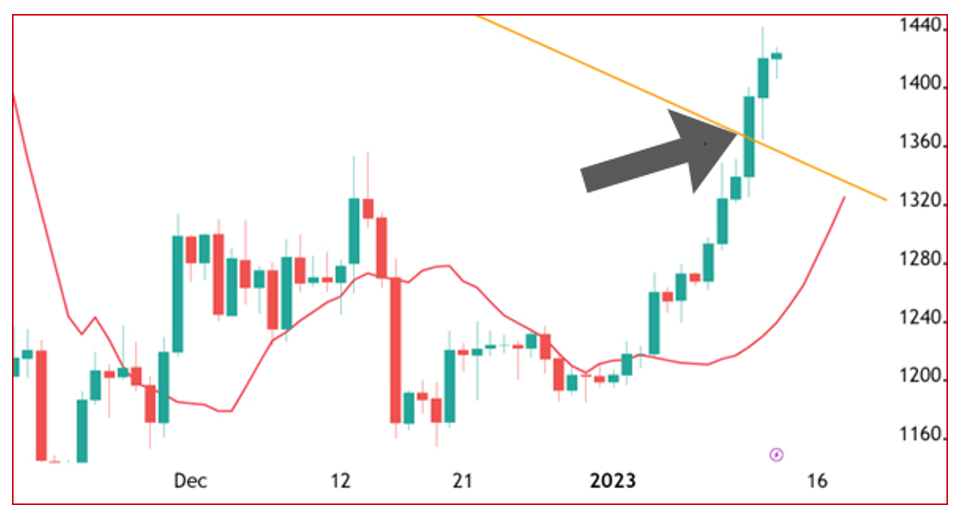 Let me explain why the timing is so critical …
Late last year in our Weiss Crypto Forum, I declared — clearly and unambiguously — that the big bottom in crypto was near.
I did anticipate some bad news might hit the market and pull prices down, but I knew it would pass. I estimated I'd likely be looking to buy for the new bull market around January 2023.
Now, that's exactly what has happened.
The bad news hit hard in November. The market suffered one last decline. It recovered. And now I'm back to tell you …
The big bottom in crypto is here!
The message is crystal clear:
All the bad news is old news.
Virtually all the selling has been exhausted.
New, more mature technology is coming into its own.
The downside risk is minimal; the upside potential, enormous.
The last time I declared the big bottom in crypto was just over four years ago, on Dec. 12, 2018.
Investors who bought Bitcoin (BTC, Tech/Adoption Grade "A-") on that day could have seen more than 20x returns.
Ethereum rose 54x.
Cardano (ADA, Tech/Adoption Grade "B") skyrocketed 102x.
And Chainlink (LINK, Tech/Adoption Grade "A-") beat them all by a mile, soaring nearly 234x — enough to turn a $10,000 initial investment into $2,333,746.
Unfortunately, most investors back then were too scared to touch crypto. So, they missed it!
And today, with many investors scared again, the cyclical pattern is very, very similar.
If I'm right, this is wonderful news for investors. But it's extremely time sensitive.
Because it's the ONLY time in the multiyear-term Bitcoin cycle that investors can go for both …
• the most profit potential and ...

• the least downside risk ...
At the same time!
And to give you the best chance to catch these opportunities early, I'll be jumping on a Zoom call on Tuesday, Jan. 24 at 2 p.m. Eastern with Dr. Martin Weiss to reveal ...
1) The top crypto candidates I believe likely to be the biggest winners in the coming bull market, and ...

2) The best time to buy.
I'd love for you to join us. Keep your eyes on your inbox for more information about how to save your seat. Trust me, you don't want to miss out.
Best,
Juan Villaverde,
Editor, Weiss Crypto Portfolio