ETH Remain Steady as Stocks and Pound Fall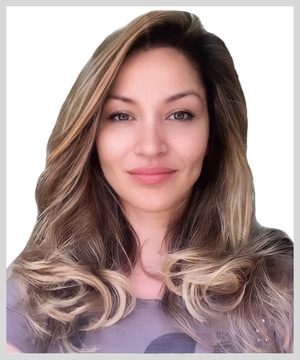 By Marija Matic
The growing fears about the UK government finances have influenced the markets today.
The pound has crashed to record lows against the dollar today, causing concern in the markets. The slump followed Friday's announcement of the biggest tax cuts in the UK in half a century.
The pound has lost nearly 21% so far this year, compared with a fall of 15% in the euro.
Andrew Bailey, the Governor of the Bank of England, reacted by announcing the readiness to change interest rates in order to fight inflation but ruled out an emergency rate rise.
The issue is indeed delicate, especially since rising interest rates can wreck homeowners with mortgages.
Additionally, any escalation of the war in Ukraine could further negatively influence the pound … as well as the euro.
In response to the above uncertainty, the S&P 500 Index (SPX) lost over 0.5% today.
Crypto, however, has fared much better, with the total crypto market cap up 0.8% today.
Even though majority of altcoins are slightly in red, the two largest cryptocurrencies Bitcoin (BTC, Tech/Adoption Grade "A-")andEthereum (ETH, Tech/Adoption Grade "A")are holding strong, with Bitcoin adding 1.32% today and ETH price rising 2.7% amid the market volatility. And that's despite the U.S. Dollar Index rising to record highs, which is quite interesting.
BTC/USDT daily TradingView's chartshows BTC is holding strong today while trading sideways in a clear range. It should breakout from that range, downward or upward, soon:
Meanwhile, ETH has gained over 2.7% today.The ETH/USDT daily TradingView chart shows ETH is still fighting to break the overhead resistance:
And price action isn't the only bullish update for Ethereum. ETH's inflation has dramatically dropped since Merge, from over 4% per year to approximately 0.22%. This is due to the absence of miners that were receiving rewards prior to Merge, as well as due to "fee burn", which is a scarcity engine fueled by transactional utility.
On some days when the network is more used, like today, ETH is even deflationary. This is when the mechanism, which burns part of the fees, permanently takes out of circulation more ETH than it gets issued.
For example, 7.4k ETH has been permanently taken out of circulation today, while issuance of new ETH was 1.7k ETH in the same period. Basically, this means that the ETH supply decreased today.
The Merge has clearly caused an issuance shock, popularly called "The Triple Halvening," as it's roughly equivalent to three Bitcoin halvings. Since the Merge, total issuance dropped from roughly 15,000 ETH/day to about 1,500 ETH/day.
The largest amount of fees gets burned on the most used platforms, like Uniswap (UNI, Tech/Adoption Grade "B") and Opensea. ETH and Tether (USDT, Stablecoin) transfers have also contributed greatly to fee burns.
Said network currently secures $0.3 trillion worth of assets, including $173 billion worth of ETH, $188 billion worth of fungible ERC20 tokens and $22 billion in NFTs, according to data from Ultra Sound Money.
Among ERC20 tokens, the most valuable ones on Ethereum network are stablecoins: USD Coin (USDC) with $42 billion, USDT with $32.4 billion and Binance USD (BUSD) with $20.5 billion.
Interestingly, a similar amount of fees is being burnt from NFT and decentralized finance activities, proving the growth of the NFT sector, as a majority of NFT projects have been built on the Ethereum network.
When it comes to NFT collections, the largest ones are CryptoPunks, Bored Ape Yacht Club and Art Blocks.
Notable News, Tweets and Commentary:
What's Next?
BTC has been trading flat for the last couple of days, stuck in neutral mode. Now, we're waiting for a breakout. Whether it breaks to the upside or downside is still to be determined.
Will it follow the macro situation or finally start behaving as the uncorrelated asset? We will find out soon. So, keep checking in with us here at Weiss Crypto Daily for your latest updates.
And if you want to get even more proactive in preparing for the next bull run, don't forget to register for Dr. Martin Weiss' crypto forum this coming Wednesday, Sept 28, at 2 p.m. Eastern.
Our crypto team — myself included — will be joining him to help you catch the single best time to prepare for the next bull run … and potentially outperform Bitcoin by as much as 27-to-1.
Even better, this forum is exclusively for Weiss Ratings Members and completely FREE.
Just be sure to register to save your seat.
Best,
Marija