Ethereum's Merge Process Starts, but hype for new LUNA (LUNC) overshadows it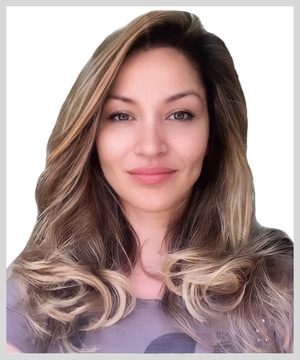 By Marija Matic
Bitcoin (BTC, Tech/Adoption Grade "A-") has broken down after a full day of being indecisive, while Ethereum (ETH, Tech/Adoption Grade "A") and certain altcoins showed strong performances before correcting.
This mini-decoupling was due to the first stage of the Merge process, which finally started earlier today.
We're now in the so-called post-Bellatrix stage of the Merge. The activation of this Bellatrix upgrade has triggered the beginning of the process, which will likely be completed sometime between Sept. 13 and 16, though likely by Sept. 15.
The process has gone as expected so far. Network participation rate is 95%, while some validators are still offline. Currently, the number of active validators is 403,766, while the number of offline validators is 17,743, as they haven't upgraded yet.
That's a relatively small percentage, meaning this progress can be considered a success so far.
It's no wonder that success has driven demand for ETH and select alts.
Among the strongest performers were other coins related to the Merge. Considering that the Merge process will help transition Ethereum's consensus from mining to staking, there'll be more and more talk about other proof-of-work coins that will still be mineable after the Merge.
As such, Ravencoin (RVN, Tech/Adoption Grade "C-") and Ethereum Classic (ETC, Tech/Adoption Grade "B-") were leading the pack and have each gained over 11% today before correcting.
Miners are obviously looking for new super stars.
Curiously, though, the real story buzzing through the crypto space is focusing on another, more unexpected, development.
Terra Luna Classic (LUNC, Unrated) gained 20% at some point today and an incredible 350% over the past two weeks as it saw renewed demand after the Terra ecosystem collapse.
The hype became so huge that the LUNC/BUSD pair on Binance reached a whopping $1.3 billion of trading volume, while Kucoin ran out of LUNC to sell.
The renewed interest is likely driven by community-led burn initiatives (re: burning trading fees) that are supposed to bring down the supply of the excess LUNC tokens. MEXC exchange has already started burning LUNC tokens, with over 22 million burnt in the last day.
If another large exchange announces support for burning, the token may gain even more value, after this correction. Still, the circulating supply of LUNC is almost 6 trillion and, as the project has been taken over by the community, it doesn't have a clear vision yet apart from reducing the supply.
Hence, this pump is tricky as it may be driven by retail fear of missing out without clear vision of what to expect, beyond burning.
Meanwhile, BTC dominance is diminishing, as expected. Its price is currently breaking down from its trading channel and has even wicked to July's lows of $19,000. If the price closes below $19,320, we'll likely see new lows.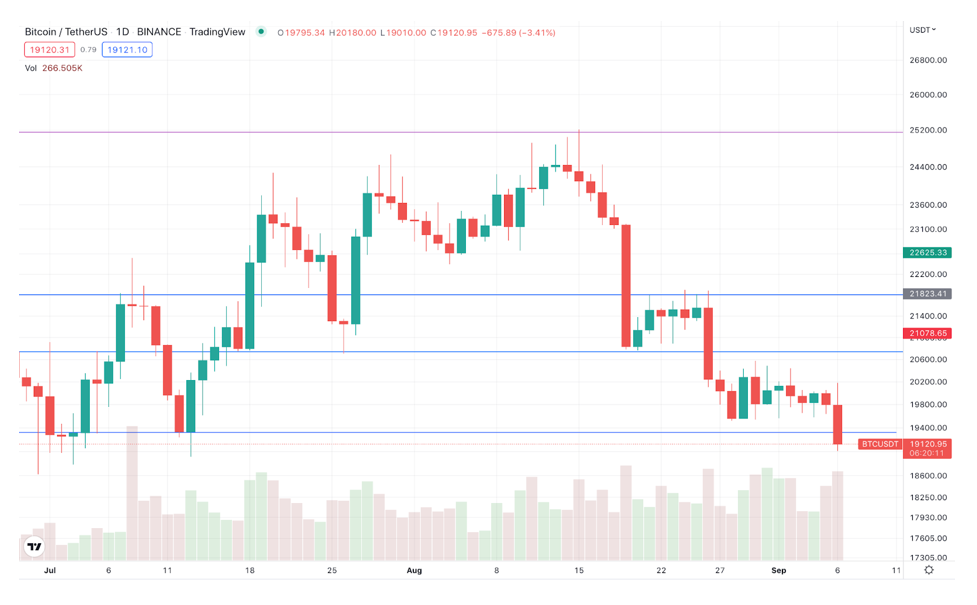 Notable News, Notes & Tweets
What's Next
While Bitcoin is losing dominance and is breaking downwards, Ethereum is still quite strong and may drive a rally of certain alternative cryptocurrencies in the coming days.
Hence, I would expect mostly green days for ETH before the finalization of Merge, coupled with a so-called alt season! This is, if the Merge process goes smoothly and macro situation allows.
For now, the Merge process is going as expected, and this is bullish going forward. I suggest you keep checking in here for all the latest updates about the Merge as it develops.
Best,
Marija Matić