How to Play This Transition Year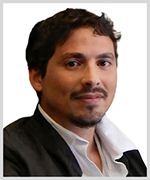 By Juan Villaverde
This week, we held our second annual Weiss Investment Summit, and it was an unparalleled experience!
One of my favorite parts of the event happened Tuesday, when my colleague Nilus Mattive and I hosted lunch for attendees. We received a lot of great questions from crypto fans and people who are gearing up to make their first crypto investments.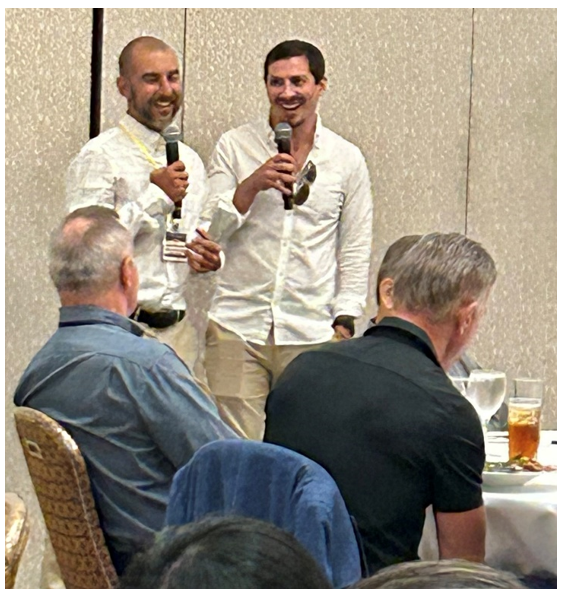 Nilus Mattive and Juan Villaverde at the 2023 Weiss Investment Summit.
Click here
to see full-sized image.
I'm profoundly grateful to each of you for your kind words and the insightful feedback we received on enhancing our offerings. Thank you!
Please know that we're meticulously considering all of our attendees' compliments and suggestions. And you can anticipate noticeable improvements to our services in the near future.
On the State of the Crypto Market
From the onset of this year, our Timing Model projected a generally sideways and neutral stance. However, this forecast didn't suggest an absence of significant market movements in 2023. Quite the opposite.
Typically, transition years in the crypto realm divide into two segments: A bullish phase — evident in the first half of this year — followed by the currently unfolding bearish phase.
Historically, prices often double from the bear market's nadir during a transition year's bullish phase.
For instance, Bitcoin (BTC, "B+") marked its bear market trough in November 2022 at approximately $15,500 and climaxed in July 2023 around $31,500. This doubling of Bitcoin's value between November 2022 and July 2023 is precisely what one would anticipate in a transition year.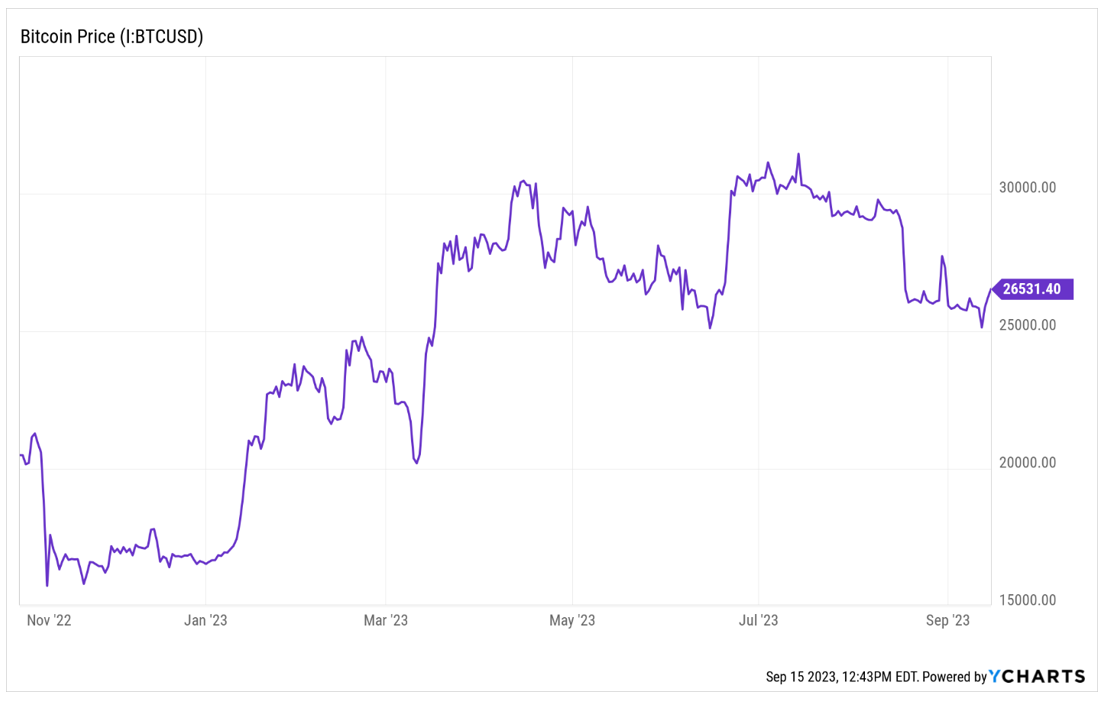 It's crucial to note that this journey wasn't linear. Significant corrections punctuated the path from the November low to the July peak.
Such pronounced sell-offs during a price surge aren't typical in bull markets. While the price trajectory might appear bullish, subtle signs of frailty emerge upon closer inspection.
As we transition into the latter half of this year, the market's temperament seems poised for a shift. We are now navigating the bearish phase. It's hardly surprising, then, that both Bitcoin and Ethereum (ETH, "B") displayed some vulnerability this past Monday.
Thankfully, this downtrend was somewhat counterbalanced by a commendable rally during the subsequent days.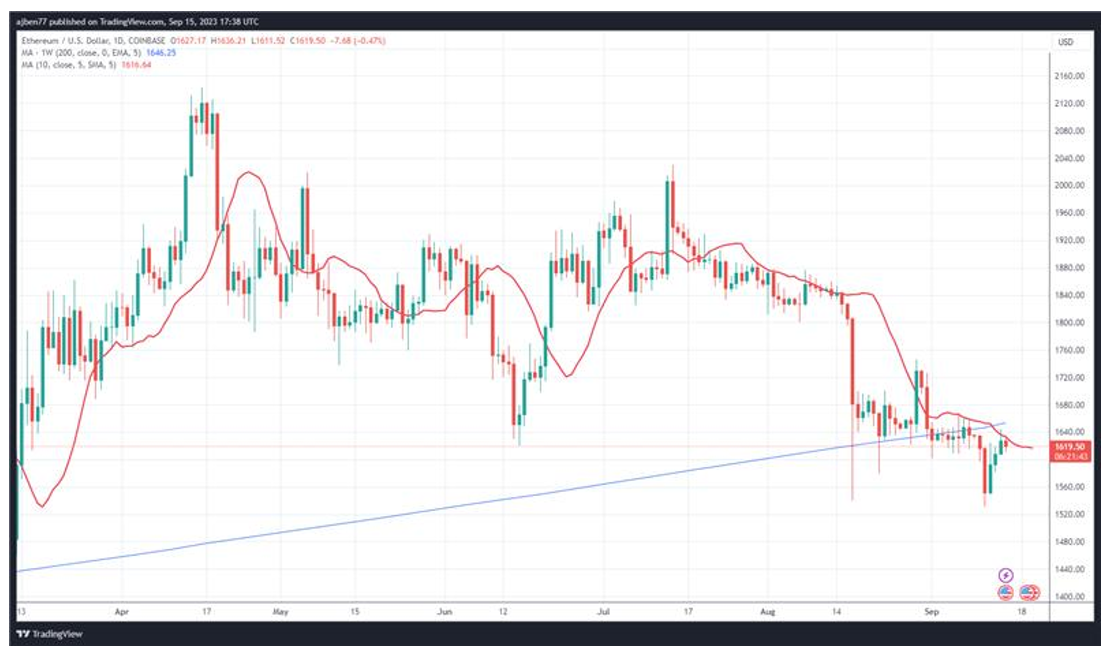 Source: TradingView.
Click here
to see full-sized image.
A glance at Ethereum's chart underscores an emerging narrative: The crypto markets are beginning to exhibit strains.
In the ensuing months, we predict further such manifestations, culminating in a trough that will set the stage for the next bull market surge.

Alex Benfield's Notable News, Notes & Tweets
What's Next
This week, we both had the pleasure of attending the Weiss Investment Summit in Boca Raton, Florida. It's always a good time talking to our Members and hearing their stories. And it was a rare opportunity to see some of my overseas colleagues in person.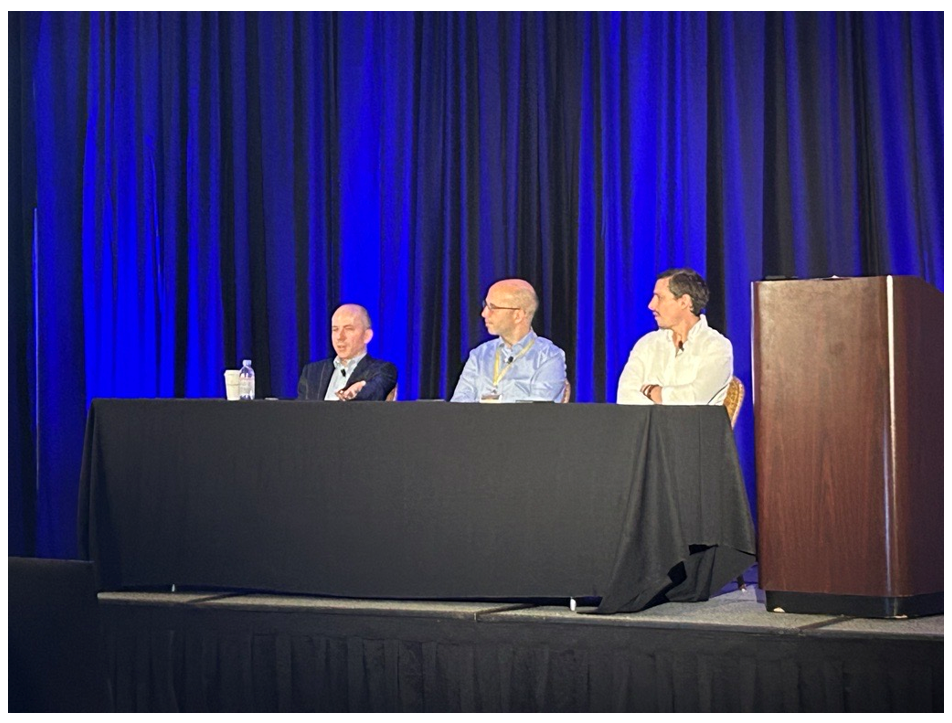 Chris Coney, Jurica Dujmovic and Juan Villaverde at the 2023 Weiss Investment Summit crypto panel.
Click here
to see full-sized image.
I always come away feeling like I learn as much from our members and what they've done in life as they learn from my market analysis.
Additionally, every time the Weiss analysts get together in person to discuss what's going on in the crypto space, we always come away with new ideas and strategies. I'm excited to unveil some of our thoughts that we discussed over the course of the next few weeks.
As I mentioned earlier, the market is likely to go through some additional sideways and downward price action before the end of the year. However, that doesn't necessarily mean there won't be any more rallies to come.
Should we get any additional rallies we will take advantage of them in one way or another. We'll also be watching for some good opportunities to add to the Long-Term Portfolio in the Weiss Crypto Portfolio service between now and the start of the next bull market.
The price action of this market has been a bit boring since late springtime. However, I am confident that won't last for much longer.
Volatility is the name of the game in crypto, and it will return to this market sooner than later. Stay tuned for actionable ideas about how to take advantage of that coming volatility.
Best,
Juan