How to Ride the New Crypto Bull Market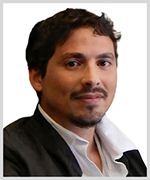 By Juan Villaverde
Dr. Martin Weiss and I just concluded our urgent Zoom call about two pressing topics:
1. The next Bitcoin "Buy" signal …

2. And how to ride the new bull market with the top seven cryptos we name.
If you missed any part of it or want to watch it again, be sure to click here now for the instant recording while you still can.
Because the timing couldn't be more urgent.
In this video, I reveal:
• Exactly how to profit from the big bottom in crypto, which I recently announced before the latest surge …

• Plus, the names of the seven candidates for the biggest winners!
It's something you definitely don't want to miss.
Here's the key: The big bottom in Bitcoin (BTC, Tech/Adoption Grade "A-") — plus crypto markets overall — happens only once every four years.
And history shows that once this opening is behind us, investors will not get a better buying opportunity ever again.
For example, the last time I called the bottom of the crypto market in late 2018: Bitcoin subsequently rose 20x …
Ethereum (ETH, Tech/Adoption Grade "B") rose 54x …
Cardano (ADA, Tech/Adoption Grade "B") skyrocketed 102x …
And Chainlink (LINK, Tech/Adoption Grade "A-") beat all three by a mile, up 234x — enough to turn a $10,000 initial investment into as much as $2,333,746.
And the market never revisited the big bottom. The chance to buy at those low levels was gone forever.
This time around, I predict a similar pattern.
But I repeat: The timing is absolutely critical because the big bottom is the only occasion in the entire four-year Bitcoin cycle that investors can go for both the most profit potential and the least downside risk … at the same time!
Which coins are candidates to be the biggest winners in the coming crypto bull market?
What's precisely the best time to buy them?
To get our answers right now, click here.
Best,
Juan