Institutional Shift Sets the Stage for Crypto's Next Move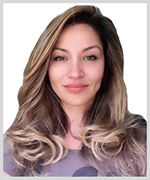 By Marija Matic
Due to renewed optimism, the cryptocurrency markets are witnessing a return of tons of new liquidity for the first time in several years.
Adding to this transformative landscape, breaking news today reveals that Cboe Global Markets (CBOE) is set to introduce margined Bitcoin (BTC, "A-") and Ethereum (ETH, "B") futures on Jan. 11, 2024.
This groundbreaking development positions CBOE as the inaugural U.S. regulated crypto exchange to offer both spot and leveraged derivatives trading on a unified platform.
Notably, this move goes beyond a mere introduction. Indeed, it signals a pivotal step towards institutionalizing the use of BTC and ETH as collateral.
It also raises questions about how this shift might positively impact the broader altcoin market in the coming months since the CBOE's plans include expansions beyond BTC and ETH in the future.
But for now, positive developments are mainly influencing and putting the focus on the price action of the largest altcoin, Ethereum.
A week ago, I said that ETH is on the verge of a big breakout. And it has indeed materialized:
The breakout was fueled by the revelation that BlackRock (BLK), a major fund-management player, is in the process of launching a spot ETF based on ETH.
This news catapulted ETH to a seven-month high, surpassing the performance of Bitcoin. The anticipation of ETF approval for ETH might trigger a rotation of funds from altcoins to ETH and we are already starting to see some of this behavior on the market.
Within a mere month, ETH has skyrocketed from about $1,500 to over $2,000, suggesting ongoing bullish potential. To sustain this momentum, ETH needs to overcome the $2,140 resistance (represented by the blue line below) as it aims for a loftier target of around $2,400:
This might not be difficult, considering the large recent shift in institutional sentiment toward ETH.
In fact, just last week, Ethereum saw its largest inflows in digital asset products since August 2022 of $49 million, with the real turnaround happening in the last two weeks, according to CoinShares data.
Simultaneously, Bitcoin, after recently overcoming the $36,000 overhead resistance, has solidified a new elevated range between $36,000 and $38,000 and is consolidating before its next move:
The $38,000 mark holds particular significance for Bitcoin for the past three years, as you can see on the chart below:
Encouragingly, the U.S. Securities and Exchange Commission has entered talks with Grayscale Investments regarding the transformation of its trust into a spot bitcoin ETF. The success of this endeavor could inject considerable momentum and liquidity into the market.
Correspondingly, with growing optimism, the discount on the Grayscale Bitcoin Trust (GBTC) is shrinking, hovering around 10.35% at the time of writing. This level of discount hasn't been seen since July 2021.
And it's not just Grayscale enjoying the optimism. Trading volumes for Bitcoin exchange-traded products made up as much as 19.5% of total Bitcoin trading volumes, suggesting that ETP investors are participating much more in this rally compared to 2020/21, according to Coinshares data.
Also notable is that all the digital asset investment products saw inflows totaling $293 million last week, bringing this seven-week run of inflows past the $1 billion mark.
Notable News, Notes & Tweets
What's Next
We are feeling the positive effects of the heightened anticipation for the approval of spot ETFs for Bitcoin and now Ethereum.
While this optimism is welcome, especially after the stagnation we saw over the summer, I do want to urge near-term caution. Funding rates have become heated, so pull backs are possible.
Still, I don't expect any large corrections! Ifthey happen, they'll more likely be just flash dumps to kill the longs before continuation.
Remember, we're transitioning into a bull market. Hence, pullbacks are for loading.
I'll leave you with one final note: There is the looming possibility of a government shutdown if the U.S. Houses of Congress can't reconcile and approve the U.S. budget by Nov. 17.
If this happens, it might stir concerns about the U.S. government's fiscal stability and debt management capabilities.
Interestingly, historical patterns suggest that such uncertainties have previously driven a positive trajectory for Bitcoin, often positioning it as a preferred safe haven.
In times of fiscal ambiguity, investors have sought refuge in the digital asset. Combine that ambiguity with the optimism in the market and you have even more bullish fuel.
Best,
Marija.
P.S. — One of our long-time favorite cryptos has catapulted 210% higher just in the last 30 days. Plus, it's just one of 13 cryptos to earn a "Buy" rating and has surged far more rapidly than Bitcoin.
Dr. Martin Weiss and Juan Villaverde will provide all the details in an urgent conference next Tuesday, Nov. 21 at 2 p.m. Eastern. Even better, it's FREE and exclusive to our Weiss Ratings Members.
If you wish to attend, click here to reserve your free seat.