Keep Your Assets Safe With 6 Simple Steps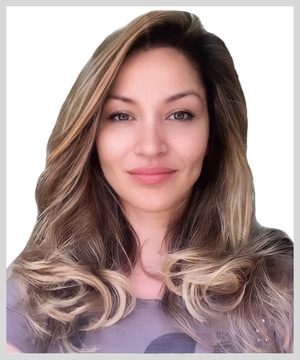 By Marija Matic
Two high-profile hacks happened on Saturday.
One was an ad hack on Coinzilla that affected the CoinGecko and Etherscan platforms.
The other was a hack on GoDaddy domains. This latter attack affected QuickSwap's (QUICK) website, as well as a few other decentralized exchanges (DEXes).
In the former attack, pop-up ads appeared on Etherscan and CoinGecko for an hour that could drain the wallets of those who clicked on "Agree" or "Sign." Some were masked as unexpected giveaways.
This ad-phishing attack was due to problems with their ad provider, Coinzilla, which was hacked. But the situation has been quickly resolved on the ad provider's end, which resolved it on CoinGecko and Etherscan, as well.
Meanwhile, the GoDaddy hack caused QuickSwap's team to lose control of its website for a few hours, during which time the website was not safe to those who wanted to swap via the interface.
Fortunately, those who have their funds staked on the platform were unaffected, as those funds are locked in smart contracts on a blockchain.
Like Coinzilla, GoDaddy was also able to shut down the hackers quickly.
QuickSwap is currently compiling a blog with the details about the domain hijacking and what it's doing to ensure it doesn't happen again.
And to repeat for your ease of mind: The funds staked on QuickSwap were always safe because they're locked in smart contracts on a blockchain (i.e, the back end). This was a hijacking of QuickSwap's website domain — the front end. Hence, funds in wallets, Dragon's Lair, Syrup and LP pools were, and remain, safe.
When it comes to using their interface, the team suggests — as a near-term safety precaution — to only use quickswap.exchange and beta.quickswap.exchange websites if you see the green dot pictured in this screenshot: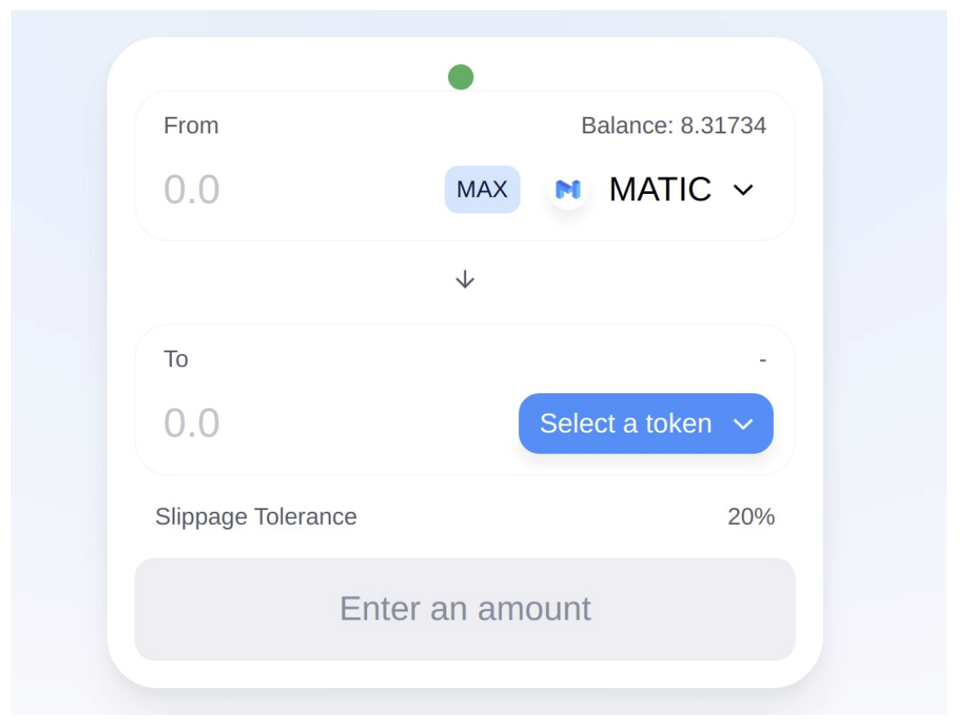 If you don't see the green dot, you should clear your cache by pressing ctrl+shift+r, and only proceed when you see it.
If you're on a mobile device, you may have to clear the cache and site data.
So, that should be the end of this round of drama in the crypto space. Still, it's good to have an elevated level of caution, especially in the days immediately following a hack.
And that's what I want to focus on today. Besides just informing you of what happened, I want to make sure you have the tools to navigate the crypto space safely.
To start, I want to give you four recommendations for when you visit any non-decentralized-finance (DeFi) crypto websites.
1. Don't click on any giveaway pop-ups that may show up.

2. Don't connect your wallet if requested in a pop-up.

3. Don't sign any transactions if requested.

4. Just trust your common sense. There is absolutely no reason for a pop-up to request you "Connect Your Wallet" while you're visiting a website like CoinGecko. So, treat these kinds of messages with suspicion if you see them. You'll be safer if you avoid clicking on pop-ups if they show up again.
For extra security, I recommend you revoke your permissions given to previously connected websites in the MetaMask wallet, including QuickSwap.
It's easy to do and should become a part of your regular wallet hygiene. Here's how to do it in MetaMask:
1. Open your MetaMask wallet and click on the three dots in the top right corner:
2. Now click on "Connected sites":
3. Now click on "Disconnect" on all listed sites:
That's it! You're good to go.
I recommend doing this for all your wallets regularly for optimal security.
And I've got one more idea for you today ...
While we're here talking about security and how you can best protect yourself, I want to show you how to revoke permissions given to smart contracts as well, for extra wallet hygiene:
1. Go to the revoke.cash website and click on the "Connect wallet" in the top right corner:
2. Once your wallet is connected, you'll see a list of allowances. You'll need to click on "Revoke" on each allowance. Revoking permissions given to smart contracts is a transaction, and you will pay a gas fee when you confirm it.
That's it!
Many in the crypto community view revoke.cash as the premier destination for cleaning permissions given by the wallet. Its source code is public, and the tool has become the de facto standard approach for revoking token approvals.
Hacks like these are rare and short-lived, but they are always possible. If you follow these instructions now, they should go a long way in securing your funds as well as your peace of mind.
Stay safe,
Marija Matić