Little Wind Left in This Rally's Sails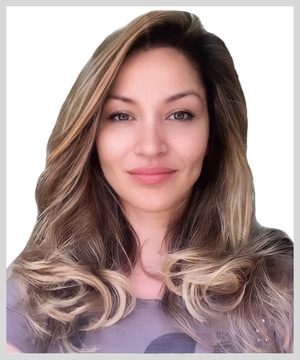 By Marija Matic
Crypto has been declining today in a trend that was set during Friday's drop.
Bitcoin (BTC, Tech/Adoption Grade "A-") has closed the week below its 200-day moving average and is currently trading at $21,010.
Meanwhile, Ethereum (ETH, Tech/Adoption Grade "A") is sitting right at the crucial support of 50-day moving average of $1,550.
The significant sell-off on Friday was likely caused by the Celsius network, which received approval to sell mined Bitcoin to cover operations during their bankruptcy proceedings.
It's been speculated that Celsius sold 7,000 BTC on FTX spot exchange, which led to a cascade of liquidations.
Traders going long on Bitcoin were hit by $210 million in liquidations as the crypto market dropped. It was the biggest liquidation event since June, when the market collapsed in the wake of widespread rumors about the potential insolvency of Three Arrows Capital: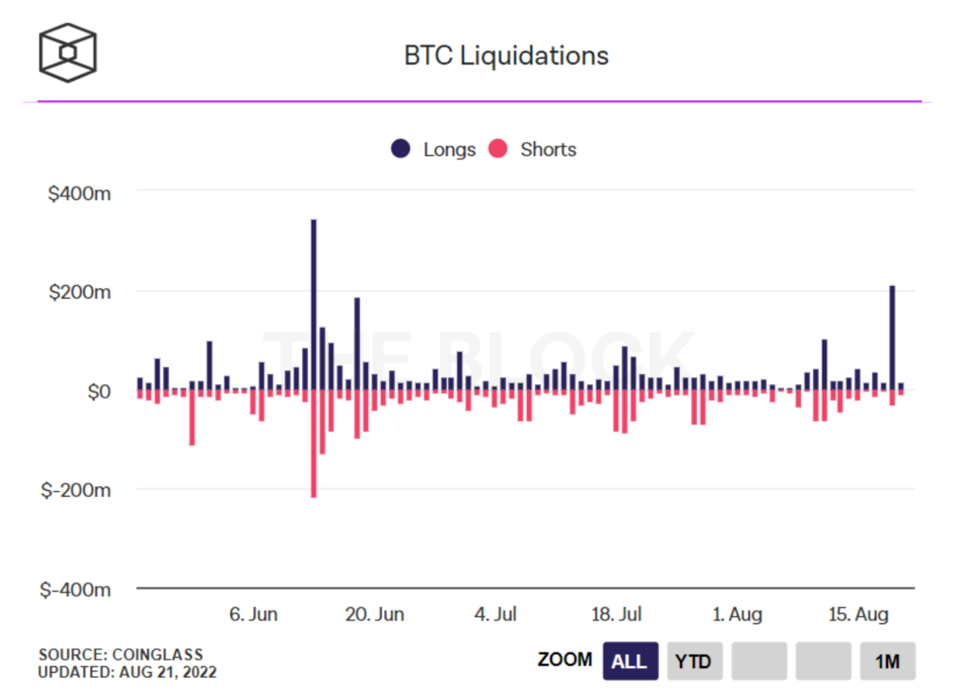 Source: The Block
Indeed, we're still feeling the effects of the fallout caused by the collapse of Terra and the domino effect that's had on centralized crypto lenders and funds.
That said, Bitcoin is in neutral territory for now, neither bearish nor bullish, trapped between two supports, as can be seen on this daily BTC/USDT chart from TradingView: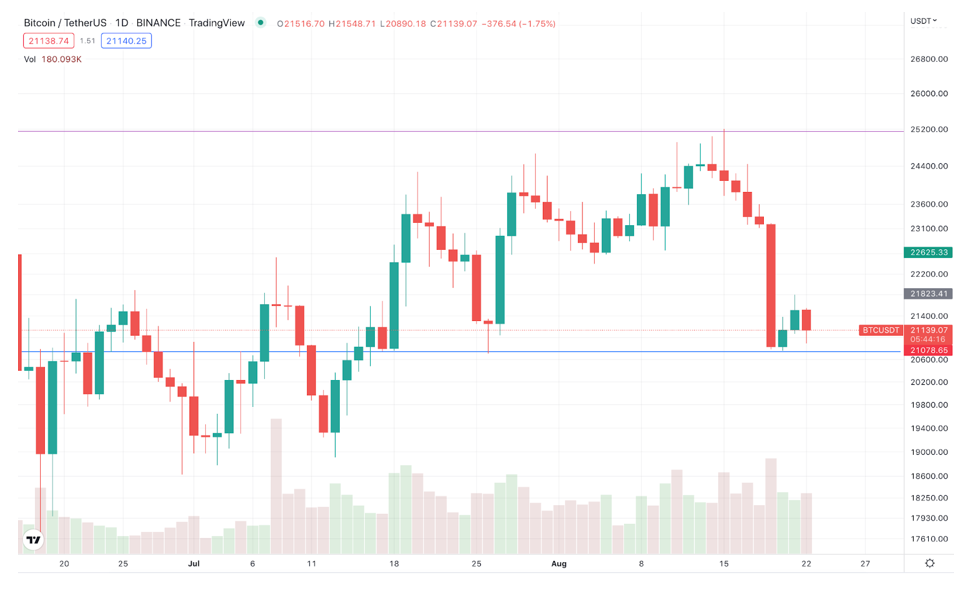 Notable News, Notes & Tweets
What's Next
The crossover of the short-term holder cost basis and long-term holder cost basis has historically been an interesting indicator. The crossover has yet to happen , but you can see it's not far away.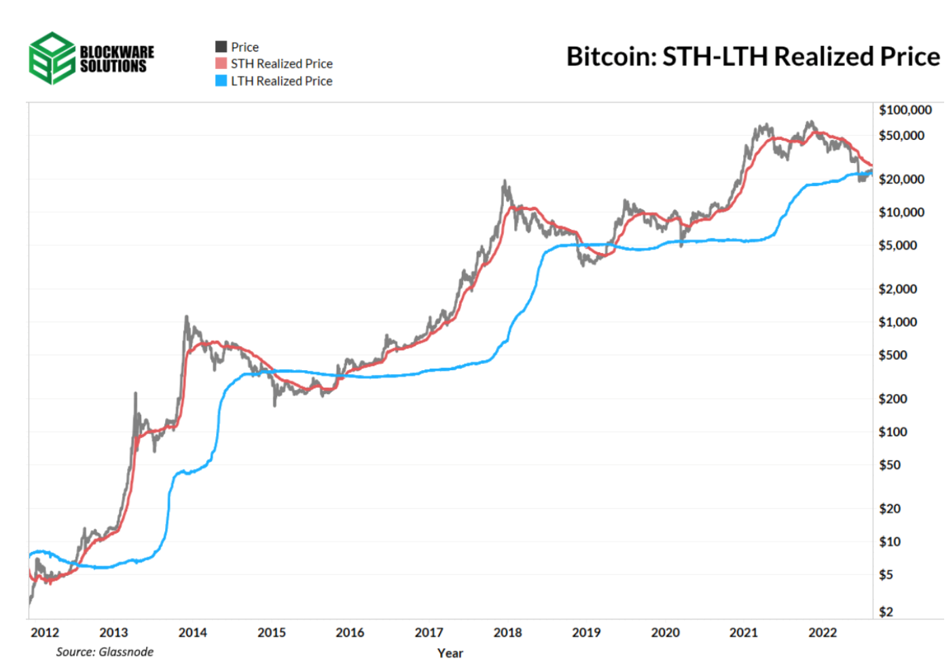 Source: Glassnode
Short-term holder cost basis is at roughly $26,900, while long-term holder cost basis is about $22,700. That's just a $4,200 difference.
Because the cross-over hasn't happened yet, Bitcoin can continue to move sideways in this $22,000–27,000 range for a little while longer:
What's interesting about this is it shows new market participants aren't being scared away by negative price action in this cycle.
By examining holding behaviors, we can see that the supply of Bitcoin held by short-term holders — those who hold their BTC for fewer than 155 days — has been increasing steadily throughout the bear market.
Historically, this metric has gone down alongside price as newer participants are scared away. However, this time around it's different. Supply held by short-term holders bottomed at the same time the price peaked during Q4 of last year and has been growing since.
This is also evident from rapid growth in the number of accumulation addresses throughout the bear market this year.
So contrary to the popular opinion, there's a steady number of new buyers on the market.
Dampening this positive sign is the fact that there's been no huge influx of the same.
And while there are some indicators showing we might've seen a bottom and are about to see a period of consolidation, the reality is that trading volumes are low and the macro situation still has the power to move the markets significantly.
So, for now, sit tight. We'll need to be patient to see how things shape up over the next few weeks.
Best,
Marija