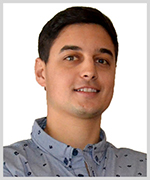 By Alex Benfield
A peculiar stillness has blanketed the crypto sphere, which is quite at odds with the typically volatile nature of this market.
For nearly a dozen consecutive days, Bitcoin (BTC, "A-") has hovered around the same trading level. In fact, it has neither surged ahead nor fallen behind since the rally we saw back in March.
Clearly, the market is holding its breath, preparing for a decisive move.
Interestingly, this indecisiveness isn't confined to cryptocurrencies. The broader financial market is also experiencing a similar phenomenon.
Due to the high interest rate scenario this year, economists forecast a downward trend in stock markets. Yet, the S&P 500 was flirting with a breakout just last week, peaking near the 4,200 mark.
Alas, the rally couldn't sustain its momentum. So, we have landed back in the indecisive territory we have occupied since early April.
Initially, we predicted another rally in the crypto market before the inevitable summer slowdown. However, these recent developments have forced us to reevaluate.
A positive Q3 for traditional markets could offset the expected downturn in crypto, creating a less predictable dynamic.
For weeks now, we have been saying that we expect a move to come soon. And that is still the case.
You see, the crypto market doesn't trade sideways for long … and we're overdue for a move in one direction or the other.
Unfortunately, we can't determine the medium-term direction of the crypto market until the charts give us the information we need. For now, the charts are telling us to be patient and wait for what's next.
Now let's check in on the price action of our market leader, Bitcoin.
Yesterday, BTC seemed to be on the brink of a breakout. But it retracted, testing its 200-week moving average today.
Following a 41-day downward trend that saw the price of BTC decline by 15%, we are expecting a local bottom soon. Currently, there is strong support near the 200-week MA and the $25,000 level.
As long as we see these levels hold as the local bottom, the long-term bullish trend for Bitcoin remains intact.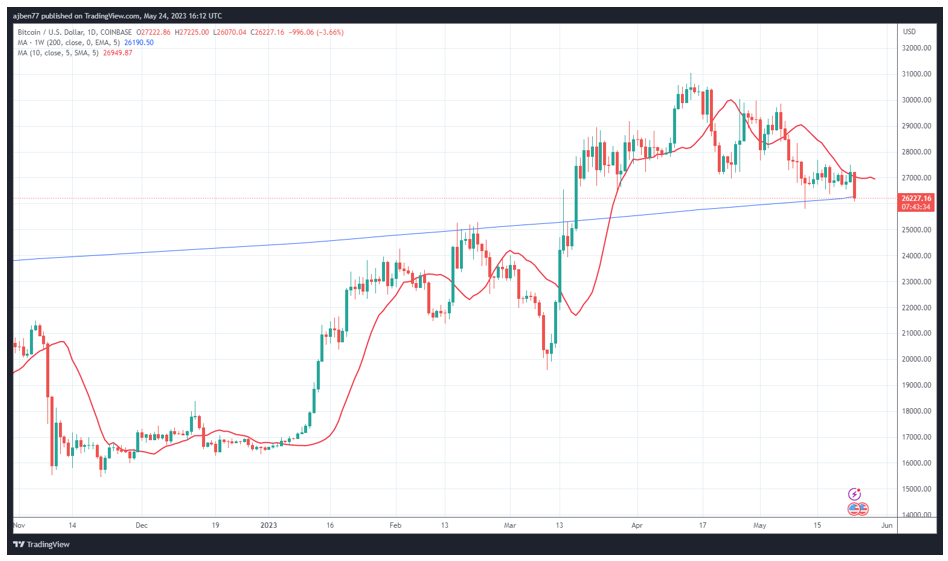 Next, let's turn our attention to Ethereum (ETH, "B").
ETH has stayed within a narrow trading range for some time, struggling to maintain a foothold at $1,800. If it slides further, a safety net waits at the $1,700 level.
Despite a 16% drop since peaking north of $2,100 38 days ago, Ethereum is still trading comfortably above its 200-week MA, poised around $1,500.
If ETH can find a solid base soon, a rally toward the $2,000 mark might be on the horizon.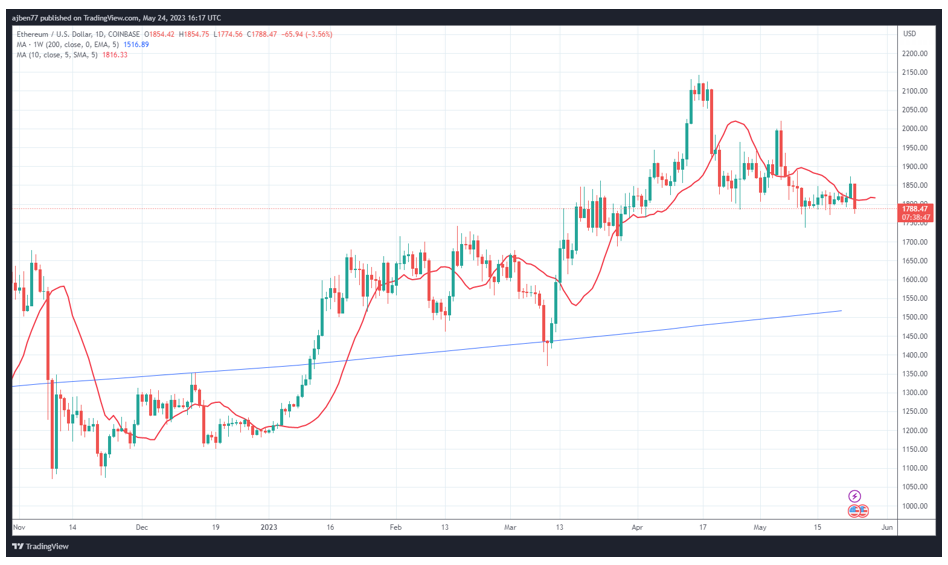 Source: Coinbase.
Click here
to see full-sized image.
In these oscillating times, remember that you're not alone. We are all in this together, riding the wave of this digital revolution.
Although the horizon might seem hazy now, with patience and astute observation, we will navigate through this fog.
Until then, stay informed, stay tuned and above all, stay curious!
Best,

Alex