PayPal's Stablecoin Seeks to Bridge TradFi, Web3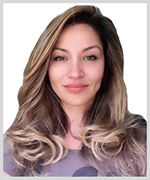 By Marija Matic
There has been a notable absence of big crypto news in the past few weeks. And just as notable is the lack of market volatility. Bitcoin's (BTC, "A-") gains of over 4% in a single day have eluded the market since June 21.
This subdued atmosphere prompted many traders to take a break from trading activities, while some sought to short volatility through options.
But betting against price turbulence in general can be risky, especially in the crypto world since the tides here can turn quickly. In fact, Bitcoin's key volatility metrics are hovering at multiyear lows, suggesting the potential for a volatile move is increasing.
As it increases, the chances that an unexpected announcement is able to push cryptos from their recent trading ranges also increases.
So, what sort of announcements should you keep an eye out for?
Ones like PayPal's (PYPL). Earlier today, the digital payment company revealed its own stablecoin.
Dubbed PayPal USD (PYUSD, Stablecoin), it is pegged 1-to-1 to the U.S. dollar and "leverages PayPal's decades-long experience in payments at scale, combined with the speed, cost and programmability of blockchain protocols," according to the announcement.
It's issued by Paxos Trust, a fully licensed limited purpose trust company subject to regulatory oversight by the New York State Department of Financial Services. Notably, PayPal had previously obtained a BitLicense from the NYDFS in June 2022, lending further regulatory clarity to the forthcoming stablecoin.
According to PayPal, PYUSD is fully backed by U.S. dollar deposits, short-term U.S. Treasurys and similar cash equivalents.
Starting today and rolling out in the coming weeks, eligible U.S. PayPal customers who purchase PayPal USD will be able to:
Transfer PayPal USD between PayPal and compatible external wallets
Send person-to-person payments using PYUSD
Fund purchases with PayPal USD by selecting it at checkout
Convert any of PayPal's supported cryptocurrencies to and from PayPal USD
Functioning as an ERC-20 token on the Ethereum (ETH, "B") blockchain, PYUSD could, in theory, enjoy accessibility to an already thriving community of external developers, wallets and web3 applications.
This positioning enhances its potential for adoption by exchanges and integration within the expansive PayPal ecosystem.
To bolster transparency, Paxos has also announced plans to publish a monthly Reserve Report for PYUSD that'll be available to the public. This comprehensive report will detail the composition of the reserves and include third-party attestations.
In other words, PYUSD is similar to the existing fiat-backed stablecoins but with a slight difference: Its issuer, the PayPal platform, is servicing hundreds of millions of consumers and merchants in more than 200 markets.
With PYUSD, the aim is to bridge the gap between traditional money and the emerging web3 technology. The significance is that this is the first major financial company to introduce a stablecoin!
The hope is this move might encourage more people to consider using digital money for transactions.
But that's only a partial victory. The true measure of success will be in how effectively new stablecoin users brought on-chain by PayPal manage the connection between Tradfi and web3.
To determine that, we'll have to wait until PYUSD's code is made public. If it'll be made public, that is. The full assessment will hinge on the release of its contract address, the openness of its code for scrutiny, the revelation of access controls and limitations.
Furthermore, the extent to which PYUSD will be allowed to integrate with various web3 applications remains to be seen.
Nevertheless, within the realm of Ethereum, this development carries bullish undertones. And it raises the question of whether there are enough active traders, unburdened by vacation plans, to capitalize on the unfolding news.
Sit tight as we find out.
Notable News, Notes & Tweets
What's Next
The announcement from PayPal had a rather muted impact on the crypto market initially, with prices continuing to move sideways. However, an unexpected shift occurred a few hours later, causing the market to lose some ground.
Over the past two weeks, Bitcoin has maintained a consistent trading range, hovering near the $29,000 mark. However, Bitcoin is now undergoing a test of its support level at $28,800, which, for now, it is successfully defending.
In parallel, Ethereum is in a similar situation, with its robust support level of $1,800 at trial:
As discussed previously, ETH requires an injection of trading activity to regain momentum, which suggests the possibility of a retracement before it can gather enough momentum to surge toward the pivotal $2,000 milestone.
In light of these observations, it's evident that the broader crypto market is in need of a catalyst to reignite its momentum.
This resurgence might need to wait until the vacation period for traders subsides, potentially indicating a period of increased market activity in the near future.
Best,
Marija