PMI Data May Reignite Crypto Volatility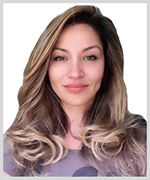 By Marija Matic
Over the past two weeks, the cryptocurrency market, led by Bitcoin (BTC, "A-"), has been caught in a period of stagnation without significant price movement.
The trading range for BTC during this period has been notably narrow, marking the tightest range observed in months.
This follows a period of remarkable volatility and notable price gains earlier this year and has led to reduced trading opportunities and subdued market sentiment.
You can see this stagnation on the BTC/USDT 4-hour chart with BTC trading around $26,850:
At the same time, when we look at the longer time frame, we can see BTC trading just above the weekly 200-day moving average (blue):
This means we are at the decision point, one that investors have been eagerly awaiting. If BTC can hold and bounce off this support level, it will be able to stay bullish in the medium term.
Furthermore, the price action has been exhibiting a pattern of lower highs and lower lows since May 5, which is usually (but not always!) followed by a breakout on the upside.
On a macro note, the expected release of Purchasing Managers' Index data tomorrow has the potential to shake up the cryptocurrency market as well as broader markets.
PMI data provides insights into the economic health of various sectors, including manufacturing and services. Positive data indicating growth and expansion could potentially boost investor confidence and lead to increased trading activity.
As investors anticipate a shift in market dynamics, increased volatility may be on the horizon.
However, there are simultaneous concerns over dollar liquidity, stemming from the U.S. Treasury's efforts to rebuild cash balances after resolving the debt limit situation. This may put downward pressure on Bitcoin.
Notable News, Notes & Tweets
What's Next
The upcoming PMI data holds the potential for increased volatility. Concurrently, concerns over dollar liquidity may put downward pressure on Bitcoin as the U.S. Treasury aims to rebuild cash balances.
As a result, investors can expect a cautious and uncertain market environment in the short term, with the potential for a breakout based on PMI data and the influence of dollar liquidity dynamics.
We'll keep you posted with how things turn out, so keep checking back with us here as the week progresses.
Best,
Marija