Post-$23K, Bitcoin Takes a Breather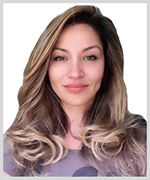 By Marija Matic
Bitcoin is taking a breather after its jump above $23,300 over the weekend.
The crypto market has rallied hard in 2023. Since Jan. 1, cryptos has collectively gained $252 billion in market cap.
Bitcoin (BTC, Tech/Adoption Grade "A-") has rallied more than altcoins, on average. But some altcoins still managed to rally hard and outperform BTC, including NEAR Protocol (NEAR, Tech/Adoption Grade "D+"), which gained 94% in just 30 days.
BTC has now paused to take a breath after rallying 35%. The crypto king has also done an important task of breaking above its daily 200-day exponential moving average level (blue line), which currently sits at $21,059.
The last time it broke this level was in March 2022, but it was a fake out back then.
Will this time be the real thing?
There's a high chance that it's real, since it's coupled with a bullish breakout from a long-term descending trend (purple line), which got successfully retested during the FTX collapse in November.
Oh, and when it comes to FTX — its zombie-coin — FTT, rallied hard … despite the logic.
It's up over 120% in January on speculation that bankrupt exchange FTX may restart its operations again. This sentiment was shared by FTX's new CEO, John Ray, a few days ago.
Be mindful that FTX has tons of these coins which they need to liquidate due to bankruptcy proceedings. Hence the price rally is in their best interest. So, I wouldn't give much weight to speculations, no matter the source.
Meanwhile, Ethereum (ETH, Tech/Adoption Grade "B") has rallied to $1,618 over the weekend. It's currently trading just above daily EMA8, which has acted as its support since the beginning of January.
ETH has also bullishly broken and retested important daily 200EMA level (blue line), which currently sits at $1,511.
ETH has gained over 32% in 30 days, with the next important target to clear being $1,660, followed by $1,800.
Notable News, Notes & Tweets
What's Next
Bitcoin market cap dominance started cooling down over the weekend when it was near the 44.5% resistance level.
So, there's a high chance for a serious altcoin rally.
Basically, the bulls are there, technical analysis is favorable and there is nothing much imminently bearish in macro terms. Corrections are normal at this point, and they're not considered bearish as long as supports are respected.
On the macro scale, another rate hike is coming on Feb. 1. It's expected to be dovish with a 25 basis-point raise.
However, slowing down with hikes doesn't automatically mean there is going to be a pivot to quantitative easing any time soon … although there is a reasonable hope.
Now the question is how many people are bullish due to falling inflation and interest hikes, and how many are betting on pivot. The latter group may get disappointed.
When it comes to Ethereum, the closest known event that may put a pressure on price will happen in March.
The first set of testing has just commenced for its much-anticipated Shanghai upgrade — expected in March — which will enable staked ether withdrawals.
Those who had ETH staked for years will finally be able to withdraw and sell it if they wish. These are hardcore believers in ETH, though, so the majority of them are expected to keep the ETH staked or unsold until a much higher price comes.
Besides, there is a lot of time until March.
In the meantime, I expect alternate rallies of different altcoin categories, just like how the metaverse and gaming category took the initial lead 2–3 weeks ago.
Which category is the next one to rally? We will have to wait and see.
Cordially,
Marija Matić