Render Rallies as Bitcoin's Dominance Falls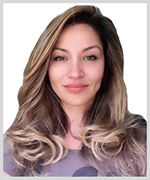 By Marija Matic
Last week, I wrote that Bitcoin (BTC, "A-") broke above the significant $30,000 level. In the week since, it has corrected and might be on its way to test $28,900.
Meanwhile, its dominance is breaking down below the important level of 47%:
This means that, on average, the price of BTC has been declining more than that of altcoins today.
If 47% is confidently broken down, BTC dominance will not have much support until 44.5% (blue line). This means we could see an altseason. That is, if ETH behaves well!
(If you're interested in learning more about the potential altseason, be sure to watch your inbox for tomorrow's issue. My colleague, Bruce Ng, is working on a full breakdown of what to look for.)
Historically, the important level for ETH is around $2,137, but that's also the average price of staked coins! No wonder that's exactly where ETH's rally paused for now (purple line below):
Post the successful completion of Ethereum's Shanghai upgrade last week, the second-largest crypto by market cap rallied to above the $2,100 level before its pullback today.
Meanwhile, Render Network (RNDR, Not Yet Rated) has outperformed BTC by 47% in the past two weeks, as can be seen from the RNDR/BTC chart below. It is currently among the best-performing cryptos and one of the very few assets that often behave in an uncorrelated way to the rest of the market.
Should we see an altseason, it's one to keep an eye on.
Notable News, Notes & Tweets
• U.S. crypto exchange Bittrex faces potential action from the Securities and Exchange Commission, despite preparing to shut down local operations.

• A U.S. House committee published a draft of the Stablecoin Bill, the first major piece of crypto legislation in 2023.

• China's state-affiliated banks are onboarding crypto companies in Hong Kong.

• Rep. Warren Davidson (R-OH) will introduce legislation to fire SEC Chair Gary Gensler for crypto overreach.
What's Next
If BTC's dominance corrects to 44.5% and ETH manages to stay above $2,000, we will see a nice altseason.
But if ETH corrects along the lines of BTC, we might see it test important levels that it left in the dust. In a peaceful scenario, it could continue forming lower highs and giving alts room to rally.
It may be time to start preparing for that scenario.
Best,
Marija