Trudeau, Truckers Just Raised the Crypto Stakes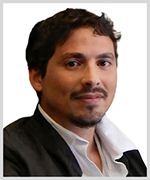 By Juan Villaverde
Heard about the Canadian truckers protesting lockdowns, face masks and vaccine mandates?
If not, you should catch up on this story now.
• That's because the Canadian government just raised the stakes for cryptocurrencies.
Last week, Canadian Prime Minister Justin Trudeau enacted the Emergencies Act for the first time. This allows the government to "take special temporary measures that may not be appropriate in normal times" in the name of saving lives and maintaining order.
For the protestors — who call themselves the Freedom Convoy — that means the government is instructing banks to freeze their accounts AND those of people suspected of financially supporting them.
It also asks that crowdfunding platforms like GoFundMe report "suspicious activities" to the appropriate authorities.
• This is all happening without any sort of court order.
We take no position on the truckers' political views. But we when we see a centralized authority seizing assets of dissenters as it pleases, we identify it as a red flag that our readers need to know about.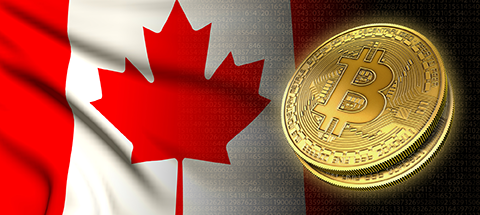 Rather than give in to the government, the truckers started accepting Bitcoin (BTC, Tech/Adoption Grade "A-") donations. And this time, the money reached its desired destination.
I've been watching this whole story out of curiosity ... wondering when it will dawn on people that government-issued money positively reeks of counterparty risk.
• In other words, a whole lot of intermediaries stand between you and your hard-earned money.
In normal times, this is mostly OK as the system operates smoothly. But these are not normal times.
And what the truckers' experience proves is that when push comes to shove, whoever is holding the money is the true owner.
• The same goes for gold.
A few years back, the Venezuelan government tried to repatriate the gold it held in a vault in London.
The British refused the request. They just said the current Venezuelan government was illegitimate. End of discussion.
Again, it should not matter where you stand on any given issue — in this case illegitimacy.
• Your assets should be yours and yours alone to control.
Whenever your assets sit with a third party, that third party is ultimately free to use them however they want. Legally, it's their money. Not yours.
Although there's a piece of paper somewhere that says they owe it to you. If they're nice, that is. If not, tough luck.
Crypto does away with this issue entirely. Bitcoin is a bearer asset that can be transferred to anyone anywhere in the world — with no third parties acting as custodians or intermediaries.
That makes it the ultimate safe haven.
A lot of investors still haven't woken up to this simple fact.
• That means Bitcoin is woefully mispriced — because it is still widely misunderstood.
However, the time is coming when this is no longer the case.
That is why despite the sideways action we've seen recently and despite the higher-than-usual correlation with the equities market, our long-term outlook remains bullish.
When the rest of the world finally realizes what the Canadian truckers learned from bitter experience ... crypto valuations are going be much, much higher than you see today.
If you're holding crypto, continue to hold. And if you're looking for what to buy next, consider taking our Weiss Crypto Investor service for a test-drive.
Best,
Juan Villaverde