What BTC's Breakout Means for ETH, Altcoins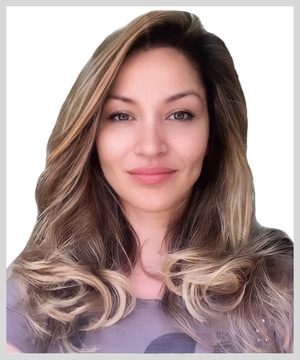 By Marija Matic
The S&P 500 started the new week higher, which helped Bitcoin (BTC, Tech/Adoption Grade "A-") confirm its bullish momentum and strong dominance.
Bitcoin dominance (BTC.D) jumped from 38.8% to 41.52% in just four days, as shown in the chart below: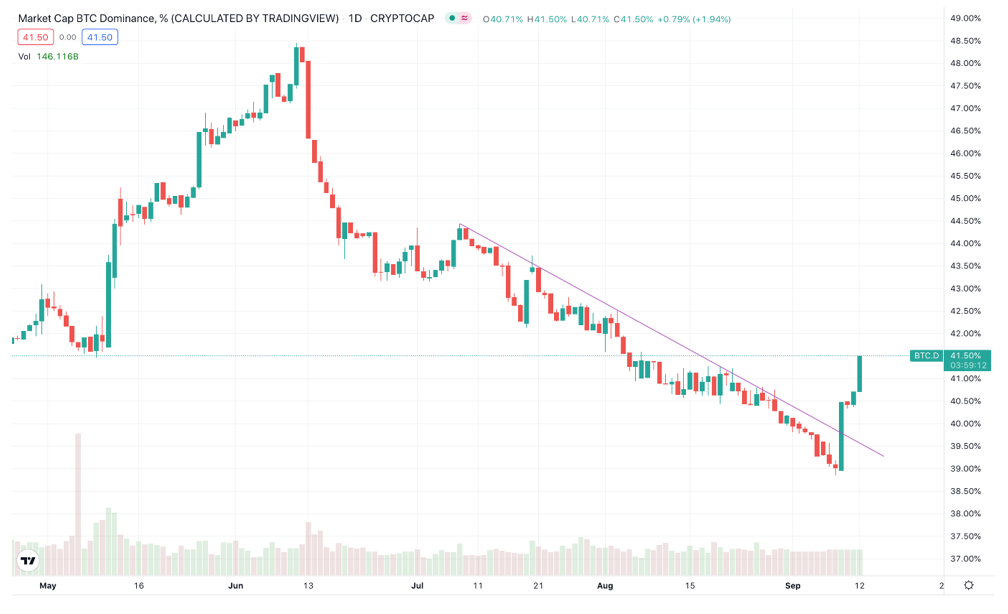 BTC.D is measured as the ratio of the market capitalization of Bitcoin to the rest of the crypto market.
The takeaway from this chart is that Bitcoin has gained more value since Thursday than the rest of the crypto market combined.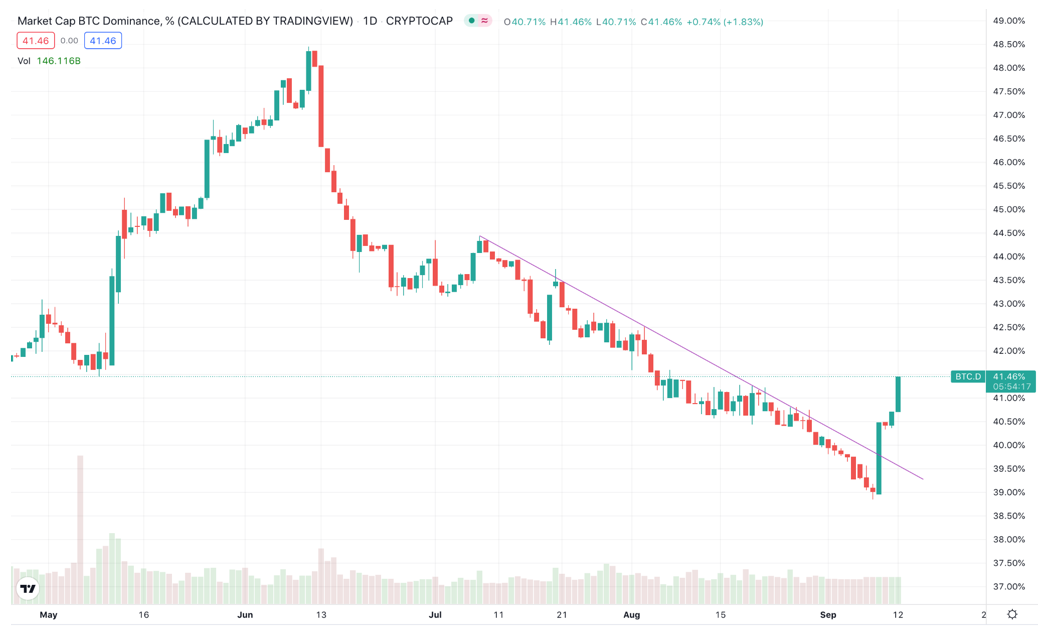 BTC.D briefly dropped below 39% on Thursday, for the first time since early 2018. Then it strongly bounced back on Friday and broke the downtrend that started in June.
BTC.D may test the (purple) trendline at some point, in order to confirm the breakout.
Since BTC was the first cryptocurrency, it has remained the largest by market cap. That's why its dominance in the market is a number that many traders follow. Many of them trade between BTC and altcoins based on shifts in dominance trends.
BTC is currently trading for around $22,430 after reaching almost $22,500 today and gaining 12.2% in a week.
What does strong BTC mean for ETH and altcoins?
With the highly anticipated Merge happening in three short days, ETH is holding strong above its key levels, despite losing 2.23% today.
On the other hand, other altcoins are a mixed bag performance-wise. Most of them are slightly down — like ETH — except those that currently have bullish announcements or favorable technical analysis, which is essentially when statistical trends are used to predict the price direction of a cryptocurrency.
One notable Merge-related, mineable altcoin called Ravencoin (RVN, Tech/Adoption Grade "C-") is a leader among the top 100, with 29% gained today.
Notable News, Notes and Tweets
What's Next
Even though ETH is fundamentally more bullish than BTC, it's been underperforming BTC since Friday due to technical reasons.
BTC gained 15% in that period, while ETH gained around 7%. If BTC manages to close the day above $22,660 the next target will be $24,630. Current support lies at $21,860.
The shift from ETH to BTC was due to BTC hitting dominance support, which prompted traders to rotate money from altcoins to BTC.
But apart from dominance, ETH/BTC chart has also hit its long-held resistance, which prompted traders to close BTC shorts and open longs.
Now all eyes are on Thursday and the success of the Merge, which may prompt dominance in ETH's favor.
While investors have high expectations for the Merge, they're also cautious of the risks associated with it.
Interestingly, there's a growing focus on purchasing Lido-staked ETH (stETH, Unrated) which, with a price of 0.97 ETH, is still trading at a 3% discount to ETH.
Hence, stETH still might be a good play, and maybe even better than purchasing ETH to get forked ETHPoW coins.
Best,
Marija Matić