2020's Pandemic Winners Were 2021's Losers
It's been an interesting two years to say the very least. It doesn't seem to matter what the source is, every news article I open is still talking about the impact of COVID-19.
It could be inflation, supply chain disruption or just speculation on the future of consumer behavior.
What caught my attention and caused me to head over to the stock screener was the notion that many pandemic winners slid throughout 2021.
Some of the trends noted were e-commerce and cloud computing.
E-commerce stocks cooled down last year after a red-hot 2020. The pandemic-fueled rush to online shopping set unbeatable expectations for 2021 … and e-commerce retailers found themselves unable to compete with the previous year's numbers.
Just look at Amazon.com (Nasdaq: AMZN). The company underperformed in its last two earnings reports, and shares are only up a measly 6% over the past year.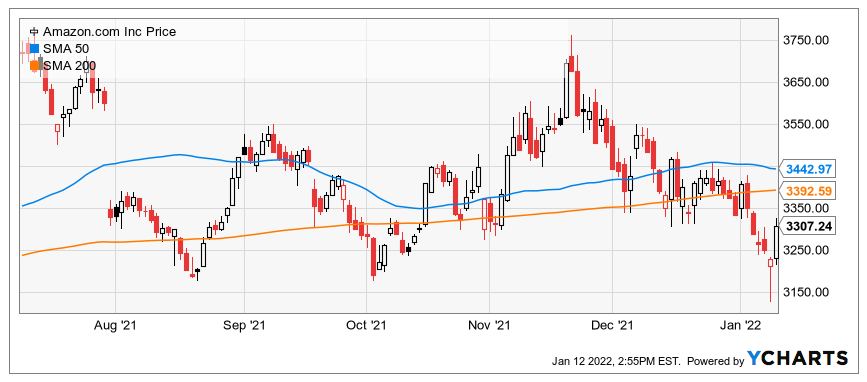 Or how about pandemic superstar Peloton (Nasdaq: PTON)? The company went public at the end of 2019, then exploded in popularity as gyms shutdown, and shares hit all-time highs of $159 last January.
Investors saw dollar signs. But now shares are down 76% over the past year. And I see a Peloton bike for sale every time I open Facebook Marketplace.
Cloud-computing companies also saw instant pandemic love.
Zoom Video Communications (Nasdaq: ZM) became the way to talk to both coworkers and loved ones. Coaches and fitness instructors used it to keep meeting with their clients. And share prices ran straight up.
In October 2020, shares hit $583. But they didn't stay there long … they're now trading for only $172 … down 49% over the past year.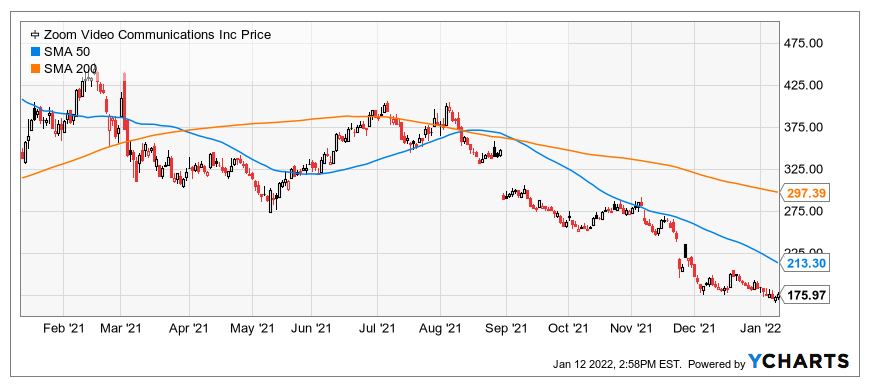 So today, I ran a stock screener that had nothing to do with ratings. I didn't care if the company was a buy, hold or sell.
Instead, I was looking for companies in the information technology or communication services sectors with a market cap over $1 billion that had the worst returns over the past year.
The results had ratings across the board. Here are a few that caught my attention.
Shares of Roku (Nasdaq: ROKU) are down 55% over the past year. This TV streaming platform found its high in February of 2021. But shares couldn't hold there for more than a few months. And they are still sliding. Shares are down 21% over just the past seven days.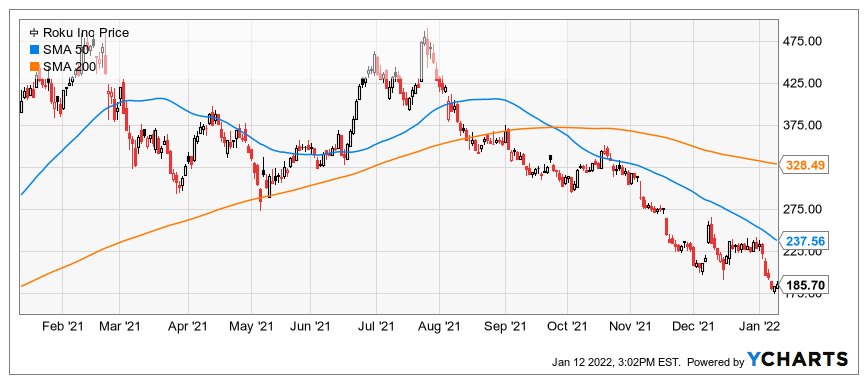 Or how about Citrix Systems (Nasdaq: CTXS)? The company saw shares peak in July 2020. The enterprise-class data services were in demand as companies prepared to pivot. Citrix is the name in virtual apps and desktop applications. But now shares are down 24% over the past year.
Zendesk (NYSE: ZEN) has seen a slide of 32% over the past year. DocuSign (Nasdaq: DOCU) has seen a slide of 41%. Even Wix.com (Nasdaq: WIX) has seen a fall of 42%.
Some of these might be buying opportunities now that shares have come back down to reality. But one thing is for certain: We still can't be sure which pandemic trends will stick.
If you want your money to stay safe, look towards the Weiss Ratings. Don't look towards market speculation.
Best,
Kelly Green