A Lesson From Dad's Big Social Security Pay Raise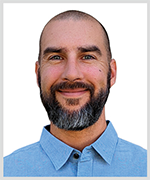 By Nilus Mattive
If you're a longtime reader, you may remember my articles from years past about helping my father plan for his retirement.
I helped him with the entire process, starting from taking over Dad's stock portfolio and sharing our investment decisions with Weiss Members to teaching him how to sell options for extra income.
Now, I'm happy to report that Dad is enjoying the retirement he deserves — spending most of his days golfing in Myrtle Beach, South Carolina.
Of course, some of my most memorable — and controversial — articles had to do with Social Security and some of the strategies Dad and I were employing to help him get the most out of the system.
Some of the most powerful ones were even outlawed after I helped popularize them!
But one is still very much available … even if 95% of Americans fail to take advantage of it.
And after a big announcement related to Social Security last week, I think it's the right time to revisit the topic …
A Lesson From Social Security's COLA
Since 1950, Social Security recipients have been getting cost-of-living adjustments.
And since 1972, those COLAs have been determined by the change in the Consumer Price Index from July through September versus the same period a year earlier.
So, after last week's red-hot September CPI data came out, we learned that Social Security recipients will be getting an 8.7% benefit increase for 2023 — the highest upward adjustment since 1981.
With the average Social Security check worth $1,547.87 in September, that amounts to an extra $134.66 a month for the typical retiree next year.
For my Dad, however, it will result in a $313 monthly pay raise.
One of the reasons why his increase will be so much bigger?
Dad chose to delay taking his Social Security benefits as long as possible.
You may be surprised that I told Dad to do this, especially since I've spent most of my career criticizing the Social Security program.
But here's the thing: While I continue to believe that our national retirement system is riddled with problems, I am also a pragmatist.
The reality is that Social Security is still the best fixed immediate annuity currently available.
Remember, annuities are basically life insurance policies in reverse.
In their simplest form, you pay money up front and then start collecting monthly fixed payments for as long as you live.
Die early and you lose. Live for a long time and you may make more than you paid up front.
The same basic principle is at work when it comes to delaying your Social Security benefits.
If anything, Social Security differs from the typical private fixed annuity because it is based on a much less aggressive actuarial table.
Plus, Social Security also provides inflation adjustments while private annuities do not!
So, here's how it all penciled out for my Dad:
Scenario No. 1: His base rate at age 66 was set at $2,524 a month.

Scenario No. 2: By waiting until age 70, his monthly check jumped to $3,040.
By delaying four years, he earned an extra $6,192 a year for the rest of his life. And his cost for doing so was $121,152.
To arrive at his annual interest rate, or return on investment, we simply divide the $6,192 annual payment by the initial $121,152 he spent.
What you'll come up with is an annual rate of 5.1%.
That was a good, guaranteed return on its own, especially given where interest rates have been over the last decade.
Of course, that's still not the full picture because every COLA Dad has gotten applies to his much-higher benefit amount.
Over time, that creates a powerful compounding effect — accelerating and improving his total ROI.
That's exactly why his monthly benefit check this year is already worth $3,818.
And it's also why the huge 8.7% COLA adjustment will take him well past $4,100 a month for 2023.
All told — including some of the other tactics we used — Dad will break even on his decision to delay benefits at some point over the next year ... before he hits age 76.
Then he will continue earning more and more extra money from the system for as long as he lives from that point forward.
Since he's in good health, the result could amount to a couple of hundred thousand dollars of additional retirement money, much of it stemming from that one simple decision to delay benefits.
And don't forget that Social Security's built-in survivor benefit only makes delaying more attractive for couples.
That's important in our real-world case because I also told my mother to begin collecting her benefits at an earlier point than my father.
In doing so, Mom started getting immediate income … but also retained the ability to step up to Dad's higher benefit if she ends up widowed at any point.
Bottom line?
Yes, there are a lot of ifs involved.
Yes, delaying Social Security benefits is a gamble ... like every other investment decision.
And yes, if you absolutely need the money to live on, then you should start taking your benefits as soon as you can.
But it often makes sense to delay collecting Social Security — especially when you look at prevailing interest rates and the impact that outsize COLAs can have along the way.
It's too bad that only less than 5% of American retirees are doing the math and reaping the rewards.
Best wishes,
Nilus Mattive
P.S. Starting Oct. 25, Weiss Ratings Members once again get first dibs on something normally reserved for the likes of angel investors like Mark Cuban: the chance to invest in a rapidly growing companies before they're listed on public stock exchanges. Click here to get access.