Always Check the Safety Rating of Your Insurance Companies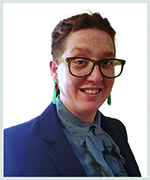 By Kelly Green
If you weren't aware, the Weiss Ratings headquarters is located in sunny Florida.
Florida is known for Disney World, sunshine, beaches and so many outrageous characters making the national news, they've been given a moniker: "Florida Man."
It's one of the places that everyone wants to move. According to the latest census data, Florida gained more than 200,000 residents last year and nearly 330,000 between 2020 and 2021.
The state was second only to Texas in population size growth last year. Property values are through the roof (it was recently ranked the least affordable place to live in the U.S.) and rentals are hard to find.
But there is another problem that has recently hit homeowners in the Sunshine State ...
Over the past year, more than 150,000 Florida homeowners have received non-renewal letters from their homeowner's insurance company. Some letters aren't even bothering to note the reason for the non-renewal.
I was actually included in that statistic.
The reason? My roof was made of shingles and over 20 years old.
There were no leaks, no damage and no missing shingles. It was just old.
My other half and I decided that it was worth it to get a nice shiny metal roof installed. Now we're in the process of getting quotes for a new policy … and you can bet I'm using the Weiss Insurance Safety Ratings to make sure I won't end up in a tough spot in the future.
Sun, Sand & Skyrocketing Rates
More than three quarters of all property insurance litigation originates in Florida. Insurance payments are doubling, even tripling, and the amount of coverage is going down.
For the past two years, the private companies operating in Florida have had a combined negative net income of $1 billion. The market is fundamentally shutting down. Homeowners are paying more money for less coverage.
MSN recently posted an article explaining that 68,000 policies through FedNat Insurance Company and its sister companies will be canceled by the end of June according to terms of a consent filed by the state's Office of Insurance Regulation.
All these Floridians are going to have to go somewhere for insurance … and I hope they'll use the Weiss Ratings to help make their decision.
If we head on over to the Weiss Ratings stock screener, we'll be able to look through all 2,681 property and casualty companies.
There are 717 property and insurance companies with an "A" or "B" rating.

Although the letter rating system we use for insurance might look identical to the one we use for stocks, there is a difference.
When we look at stocks, exchange-traded funds (ETFs) and mutual funds, we're referring to their investment rating (description in the middle column below).
But when we look at insurance companies, banks or credit unions, we're referring to the Weiss Safety Rating (description in the right column below).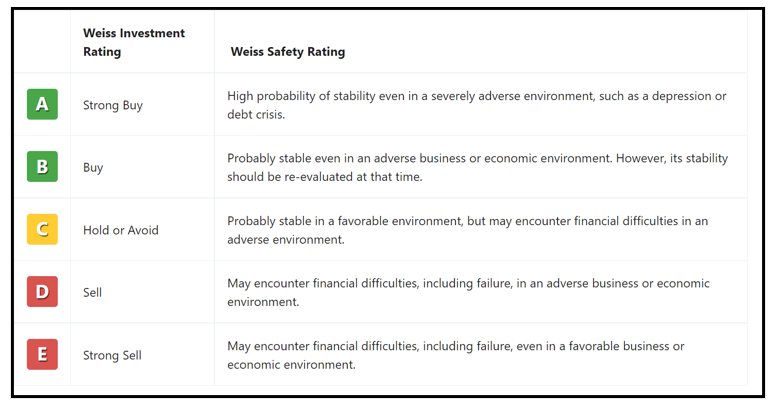 Some entities will, in fact, have both types of ratings. Take Wells Fargo (WFC) for example:
Its safety rating tells me how safe my money is sitting in that bank.
Its investment rating tells me how safe my money is sitting in shares of its stock.
When talking about insurance, a rating of "A" or "B" means there's a good probability the company is stable even in an adverse economic environment.
And you can do this for more than just your homeowner's insurance.
Check your car insurer. It's even easy to look up companies that you may have health insurance, life insurance or annuity policies with. Or you can browse any of those categories by changing the NAIC Classification field in your search.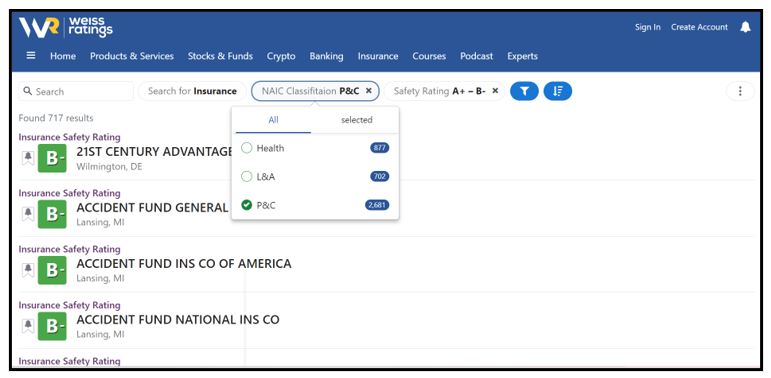 Once you've looked up your insurers, don't stop there …
Add them to your watchlist. Then we'll send you an email if the rating changes.
Simply click on the flag to the left of the letter grade. Once you do, i''ll turn green with a check mark in it.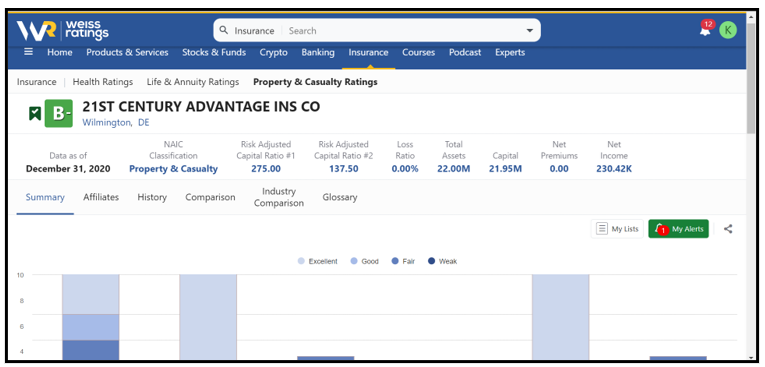 You'll also notice a green box that shows "My Alerts." If you click that, you'll see confirmation that you have activated a ratings change alert.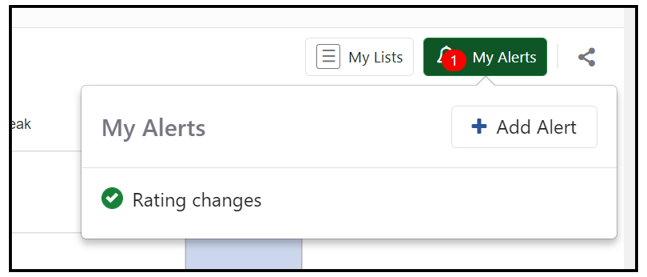 It only takes a few minutes to set these up. And in the long run, these actions could protect you and some of your biggest investments — your home, car, money and health.
Best,
Kelly Green