Bad News for BBBY, Good News for 1 Competitor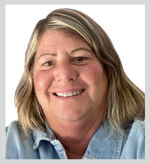 By Karen Riccio
Hi again, it's Karen.
I've got some good news and bad news.
The bad news: If you've been saving all those Bed, Bath & Beyond (BBBY) blue and white, oversized 20% off coupons for a rainy day, the struggling retailer officially closed its doors last week.
The good news: At least two of its competitors announced that they would honor the iconic coupons for a limited time with certain restrictions. So, don't throw them away yet.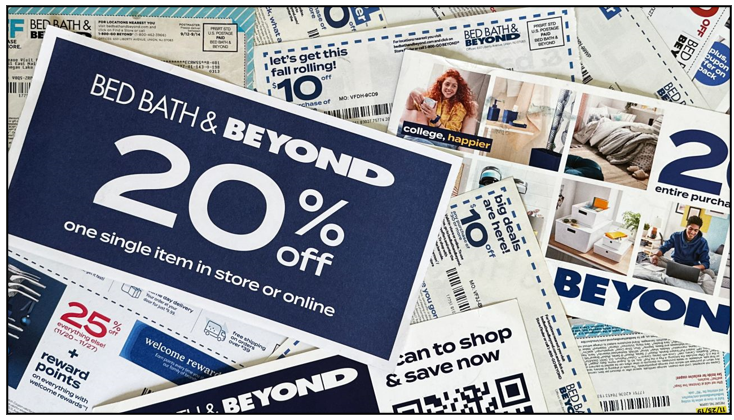 BBBY's famous mailer coupons.
Click here
to see full-sized image.
In the name of always looking for ways to provide more value to customers, Big Lots (BIG) will accept them until May 7, but only for in-store purchases and on items of $50 or more. BBBY used to give shoppers the choice between 20% off one item or off an entire bill.
The Container Store (TCS) mirrored Big Lots restrictions; however, the retailer will honor the one-item 20% discount until May 31. That's it so far, but it wouldn't surprise me if other retailers jumped on the bandwagon.
Personally, I don't think there's another store out there like Bed, Bath & Beyond. It stocked its shelves with some of the most eclectic items I've ever seen. You could go in a store to buy bed sheets and walk out with a new toy for your dog, a patio umbrella, lipstick and an "As Seen on TV" egg cooker.
The best part, of course, was handing over the coupons to the cashier and watching the discounts add up and the total go down.
The dream of two men starting a business venture in Springfield, New Jersey, in 1971, Bed, Bath & Beyond became part of popular culture, with numerous references in TV shows and Hollywood movies.
For the better part of its 51 years in business, it fought off stiff competition. In the aftermath of the 2008 Financial Crisis, customers realized they could buy the same items at a discount with BBBY coupons. At the same time, rivals like The Sharper Image and Linens n' Things went bankrupt.
The retailer even survived the advent of online shopping and Amazon.com's (AMZN) prowess in e-commerce.
But, alas, it is no more. And I can't help but ask why?
How the
Downfall Began
Turns out that a new strategy implemented by a new CEO in 2019 began BBBY's downfall. It went from local store managers buying 70% of merchandise that catered to local consumers, to replacing it all with more profitable private-label merchandise.
The strategy backfired, and loyal shoppers used to finding stuff that appealed to them, walked out empty-handed more and more frequently. As a result, BBBY's revenue fell 33% in the quarter ending November 2022, and the retailer never recovered despite a change of CEO.
Those losses ushered in a bankruptcy filing the same month that showed its debt of $5.2 billion exceeded assets by $800 million. That included money owed to 25,000–50,000 creditors. The biggest unsecured creditor was Bank of New Mellon with a claim of $1.18 billion, according to a Forbes article.
Of course, as is often the case with bankruptcies, shareholders suffer most.
Since peaking at nearly $81 a share in January 2014, BBBY stock has lost almost all of its value — trading under 7 cents on May 2.
The lesson that retailers should learn from BBBY's demise is …
If It Isn't Broken,
Don't Fix It
For investors who held onto shares far too long, I'd say the lesson is to refer to Weiss Ratings on a regular basis to check if we're warning about any stocks you might own.
Shares of BBBY traded for $35 on Jan. 18, 2021, at which point Weiss rated the stock a "D" or "Sell," so we could have saved you a lot of money and disappointment.
But all is not lost. You can still use the Weiss Ratings screener to find the next retailer that might fill the shoes of Bed, Bath & Beyond and the void in your portfolio.
So, let's take a look.
I decided to choose retailers with similar strategies as BBBY prior to its fallout: the two I mentioned earlier as honoring their coupons — Big Lots and The Container Store — and The TJX Companies (TJX), owner of TJ Maxx, HomeGoods, Marshalls and others.
So, I went into Weiss Ratings, clicked on Stock Ratings, and entered my first stock, Big Lots, to see its rating. As you can see below, it's rated a "D-" or "Sell."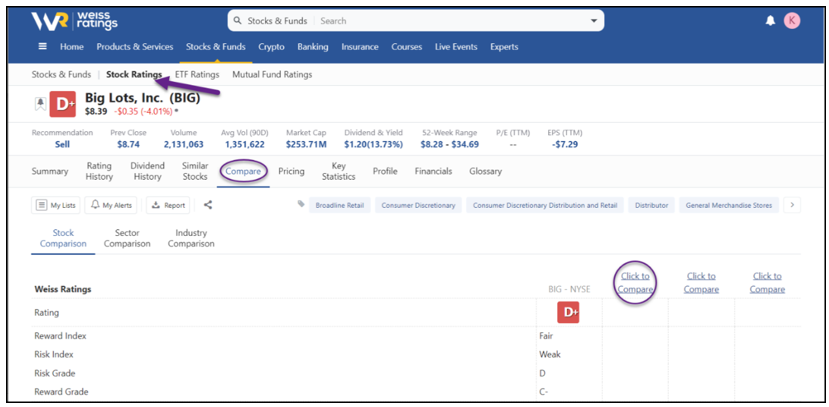 Big Lots' Weiss Ratings page.
Click here
to see full-sized image.
I hoped the others were in better shape, so I clicked on Compare (circled in the image above) and plugged in the other two companies.
Turns out that TJX is the best of the three with a "B-" rating and a "Buy" recommendation.
Weiss Ratings page comparing BIG, TCS and TJX.
Click here
to see full-sized image.
I also wanted to see if shares of TJX were trading above their short-term 50-day moving average. For that, I clicked on Technical Chart, then Indicators and typed in 50 days.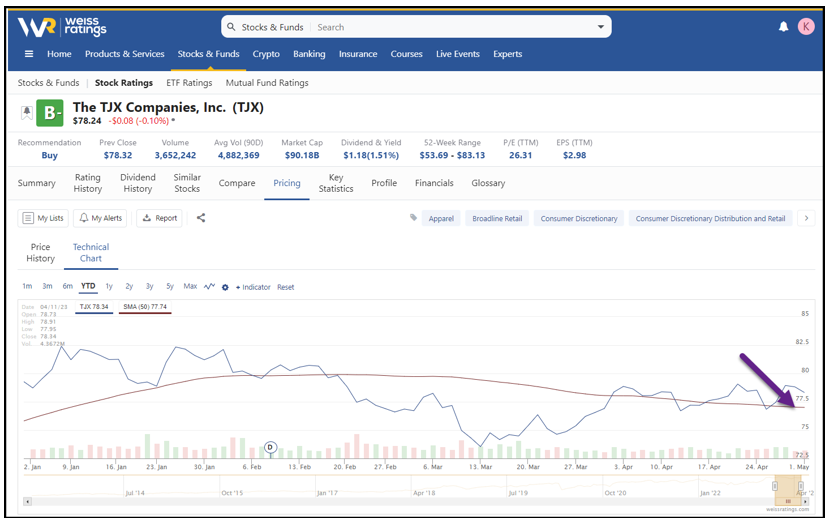 Shares are above that key mark, so we found ourselves a worthy investment.
And if you've got any Bed, Bath & Beyond coupons stuffed in a drawer, you might use them while you can.
Talk soon,
Karen
P.S. Another way to ensure you're putting your money in the right place is my colleague Chris Coney's strategy for going after capital appreciation AND yields. You can receive 18% or more when you want to add income to your portfolio. Click here to learn more.