Big Tech Is Getting Ready for the Next Bull Run
While macroeconomic concerns continue to affect the broad market — and technology stocks in particular — Megatrends Analyst Jon D. Markman says Big Tech firms are ready to outperform when the market turns bullish.
In this segment with Financial News Anchor Jessica Borg, he outlines companies using this period of pullbacks to expand.
You can watch the video here or continue reading for the full transcript.
Jessica Borg (narration): It can be hard to know what to expect next, with so many forces fueling volatility.
JB: Jon, give us a big picture of where you see the market right now and where it's headed.
Jon D. Markman: First of all, recessions are very rare events. They rarely happen throughout economic history, and they almost always happen because the Federal Reserve has made a mistakeof some type.
You can ask me, "So, has the Fed made a mistake this time?" And I would say, "Yes." They probably waited too long to start to withdraw liquidity from the market.
And they waited too long to start raising interest rates. But they can still be successful.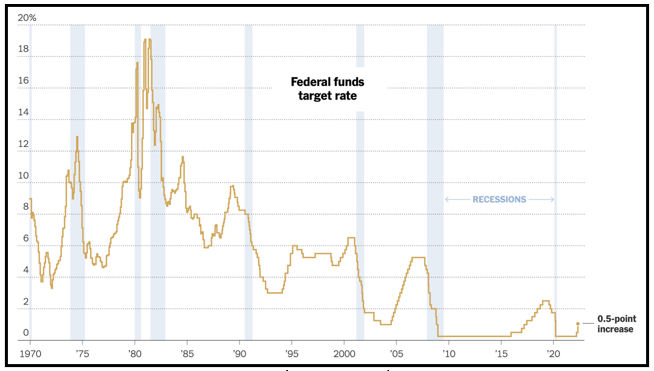 Source: The New York Times
JB (narration): And what would success look like? A soft landing, as the saying goes.
JM: A soft landing would be dampening inflation — maybe not the 2% level but maybe 3-3.5% next year.
And at the same time, doing it without bringing the economy to a full stop or reversal.
JB (narration): Senior Analyst Jon Markman says investors who might've lost money during the last few months should look ahead.
JM: Asset prices look forward and so should we. Volatility is a sign of future re-rating of stocks.
Many people who are sitting on big year-to-date losses are going to gravitate to riskier bets in order to make their money back.
And that's why we start to see speculative assets do better than the broad index is doing in these kinds of rallies.
JB: Where would you say the opportunities are right now?
JM: Microsoft (MSFT), Apple (AAPL), Alphabet (GOOGL), Amazon.com (AMZN), Meta Platforms (FB), to a lesser degree.
These stocks lost almost $3 trillion in shareholder wealth, from the high to the recent low, but they haven't stopped innovating.
In fact, they've been buying companies and they've been adding staff members — developers and whatnot, and they've been doing it at a rapid rate.
They aren't worried about downturns in the stock market. They're trying to take these moments and put them to their advantage.
JB (narration): Jon is behind several newsletters, including The Power Elite, where he highlights profitable companies that dominate a niche — those with durable margins to hold long term.
He's also the editor of Weiss Technology Portfolio, focusing on companies making waves in the great digital transformation that affects nearly all aspects of our lives.
Although many stocks in this area have taken a hit lately, Jon believes their rise is inevitable … at least for large firms.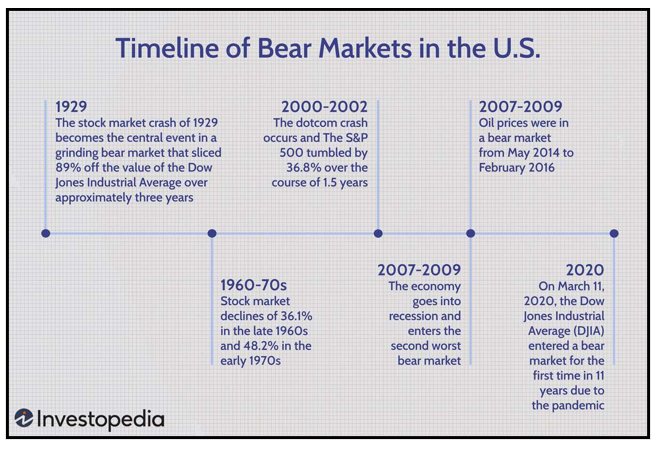 Bear markets, he says, are a time to grow.
JB: Jon, your focus is the digital transformation. You've been talking about it for many, many years and you see tremendous growth there.
JM: The digital transformation is not dead. It's not even sleeping.
Digital transformation as itself was a viable investment narrative for the last few years.
Just in the last six months, obviously, it's turned upside down and looks like a poor investment prospect. But this is just short-term thinking.
There is no turning back on the cloud. The whole world is moving to cloud-based computing, and it's a big transition, and it completely changes the way companies operate.
It's going to improve their marketing, improve their product development, it's going to improve its supply chain. And there's no going back.
JB (narration): Take a look at the rapid growth of the cloud from 2015 to 2020.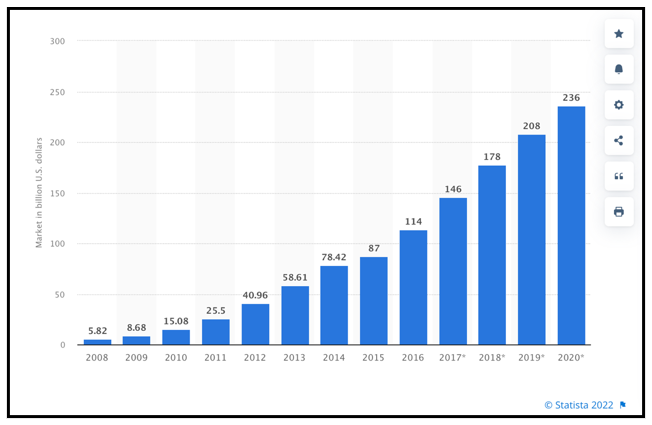 Total size of the public cloud computing market from 2008 to 2020 (in billion U.S. dollars). Source: Statista
Worldwide spending on public cloud computing shot up from $67 billion to $162 billion. Big companies are building out their cloud infrastructure, as we speak.
JM: They've been spending billions for new chips, new equipment, new software, new engineering and capabilities to empower their data centers.
They're investing in these areas, regardless of the economic cycle, regardless of the stock cycle.
And this is a luxury that smaller companies in the space don't have. In fact, the smaller companies in the space are going to be eaten up by the big dogs.
JB (narration): Big dogs like NVIDIA (NVDA), where data centers are the backbone.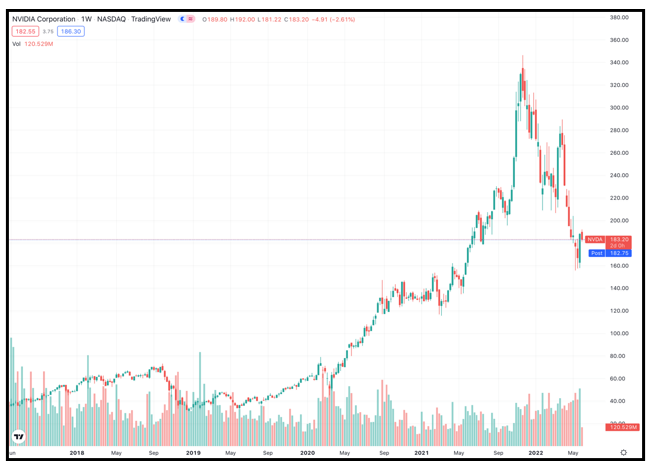 Source: TradingView
Coming off these lows, these companies are the ones to watch.
JB: Share with us, if you would, a key takeaway that investors should keep in mind right now.
JM: I would like for people to remain confident that stocks represent the ambition of small and large entrepreneurs to make their businesses and, therefore, society more efficient, more effective, more fun, more enduring … and that doesn't stop just because stocks go down for a short while.
JB (narration): And that benefits both lifestyles and portfolios.
JB: Jon, it's always an honor to speak with you. Thank you so much for your insights today.
JM: Thanks for having me, Jessica.
Best wishes,
The Weiss Ratings Team