Getting More of Your Money 'Off Wall Street'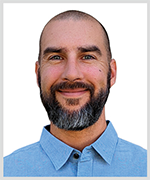 By Nilus Mattive
The ultra-wealthy are snatching up tangible assets and you should, too.
My approach to investing is largely based on making money with the highest level of safety.
But right now, even some of the steadiest investments — including bread-and-butter dividend stocks and bonds — just don't feel that solid, right?
After all, we've seen unprecedented money printing … still-high inflation … a new round of bank failures … and monetary authorities dead set on controlling every aspect of our financial lives … while taxing us to death (and beyond).
This is precisely why I have been paying extra attention to alternative assets — like Bitcoin (BTC) and blue-chip artwork — and why we're going to talk about several more "off grid" investments today.
To be clear, I do believe you should have a good portion of your portfolio invested in traditional income-producing assets and other tried-and-true stores of wealth.
Yet I have never seen a better time for you to consider diversifying further away from the old mainstream investments that have been foisted on the American public for more than a century now.
Why? Two reasons:
1. Because, as I just outlined, the environment we're currently in.

2. But also because we're in a new golden age of affordability and access to a whole world of investments and assets that were previously off limits.
See, I worked on Wall Street back in the late 1990s and early 2000s. Some of my friends and colleagues had exotic car collections … beach houses in the Hamptons … and large collections of vintage Bordeaux wines.
Fresh out of college, that was something I could only aspire to.
But I already recognized the value of having those types of trophy assets. Not merely for bragging rights, but as tangible ways to store — and increase — wealth outside the traditional financial system.
In fact, growing up in a Pennsylvania coal mining town, the same basic lesson was drilled into my head by my depression-era grandmother. Every so often, she'd go into her bedroom and come back with a bag of shiny silver Morgan Dollars. She'd hand me one along with a lecture about never fully trusting the banks.
I still have those coins today.
And as my personal wealth has been increasing over the years, I've also been buying, selling and collecting a staggering range of other tangible assets, including:
• Rolex watches

• Vintage toys, comic books, coins and sports cards

• Guitars and amplifiers

• Luxury cars, including a couple of Alfa Romeos, a Lotus and a Land Rover Defender 90

• Wine

• Firearms
And the list goes on and on!
Not only have I had fun, but I've made money on just about every category and expect to continue doing so in the future.
The reason why is simple: Wealthy investors continue to flock to these types of trophy assets just as they did during my early days on Wall Street.
Indeed, many categories of collectible assets — from luxury cars to rare wines and whiskies … "investments of passion" — have performed excellently over the past decade:
ROI for trophy assets and collectibles.
Click here
to see full-sized image.
The problem, of course, has still been access and affordability.
Not everyone is able to buy a $10,000 watch or a $50,000 sports car, let alone a whole bunch of those types of luxury assets.
That's why I recently introduced Safe Money Report Members to a way to start diversifying into a wide range of collectibles with a few clicks of a mouse and less than $20 in starting capital.
Note: If you aren't yet a subscriber, click here for a free trial now.
And in case you're still on the fence about investing in these types of assets, I want to tell you one last story …
Before he left for college, my dad put some of his most prized possessions into a box. One of them was a 1952 Mickey Mantle baseball card. Too bad my grandmother threw everything out right after he left!
Today, that particular baseball card is known all over the world as a blue-chip collectible and its price has continually been climbing to new heights:
• Between 2006 and 2014, several of those cards sold for ~$30,000 each.

• For the next several years, they started trading north of $100,000.

• And by spring 2021, a new high of $550,000 was hit!
Even after a recent dip, market pricing has been in the range of $200,000–$300,000 — representing gains of 700%+ in 16 years.
Those are the kinds of gains you don't want to miss out on.
And you can actually invest in a 1952 Mickey Mantle rookie card using the very same method I just profiled to my members.
All you have to do is click here to learn how Safe Money Report Members are taking advantage of investing in collectibles right now.
Best wishes,
Nilus
P.S. Only 117 days remain until 2023 Weiss Invest Summit! Join us in beautiful Boca Raton, Florida, Sept. 10–12 for an unforgettable experience with our experts and incredible guest speakers. Click here for details on how to reserve your spot.