How to Get More Passive Income in 2022
Well, it looks like my recommendation not to sweat the Omicron or Federal Reserve news paid off. Santa showed up after all.
The S&P 500 is on track to close 2021 at new highs. As of noon yesterday, the benchmark stock index was up 27.7% for the year. And the other major indexes were trailing close behind.
Will this momentum continue well into the new year?
It's too soon to tell, but one major investment theme for 2022 is already clear. And it stretches beyond the U.S. borders.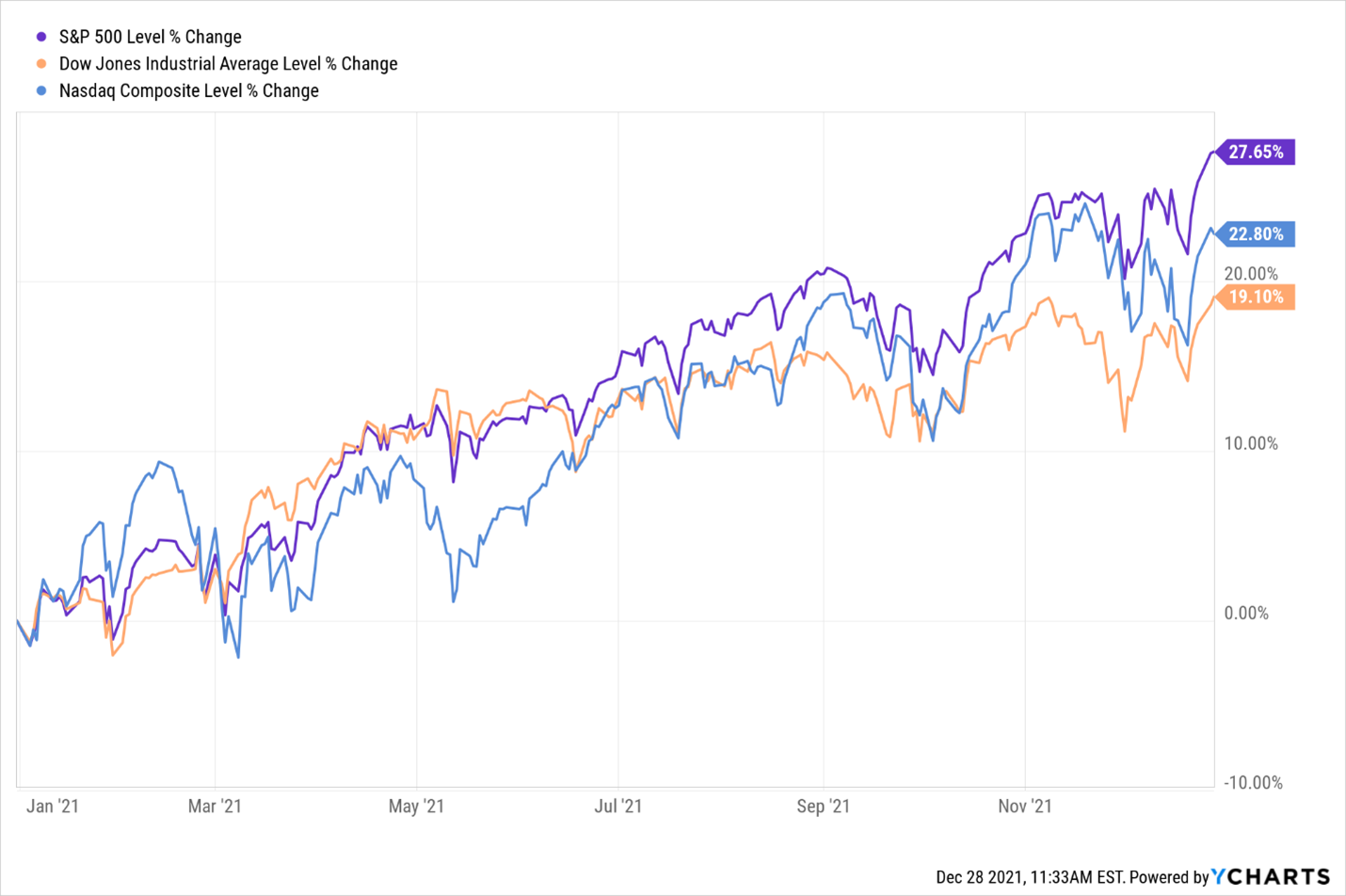 Source: YCharts
I've talked with thousands of investors at in-person conferences in the U.S., through lively Twitter discussions and through conversations with some of our corporate counterparts in places like Germany and Japan.
No matter where they live, their message is the same: Yields stink ... investors are sick of it ... and everyone wants solutions.
The need for income is — and will continue to be — a universal one.
It's easy to see why.
Many central banks around the world have slashed nominal policy rates to near zero or actual zero. Surging prices have pushed real, inflation-adusted yields well below zero.
And rabid investors buying at home and abroad have driven yields on many traditional income vehicles — from U.S. Treasuries to junk bonds — to record or near-record lows.
That makes this one of the most challenging environments for income-focused investors ever.
But "challenging" doesn't mean impossible to survive or thrive in. That's because, if you know where to look and what to do, you can fight back …
By investing in higher-yielding stocks that pass our rigorous Weiss Ratings screens.
Zeroing in on ETFs that yield much, much more than lousy bank CDs and government bonds. Selling put options and put option spreads on top-notch stocks and ETFs that our methodology targets.
My Safe Money Report and Weekend Windfalls subscribers know how rewarding those strategies can be.
I'd love it if you joined them.
Whether you're an investor based in Europe ... in Asia ... or right here in the U.S., you are no doubt facing that same universal income challenge. You need answers to the income riddle of our time.
I'm ready to provide my best ones in 2022 and beyond.
Until next time,
Mike Larson