How to Literally "Drive" Your Profits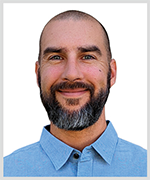 By Nilus Mattive
I've always been a bit of a car nut.
When I was in elementary school, I had a huge collection of Matchbox and Hot Wheels. I studied them in great detail and could tell you the make and model of just about any car on the road.
Later, as a preteen, I would pore over issues of the DuPont Registry — memorizing the prices for all of the various exotic cars for sale each and every month.
And once I got my driver's license, that enthusiasm translated into a series of real-world vehicle purchases — many of which resulted in actual profits as I traded my way in and out of everything from a Volkswagen bus to a Lotus Elise.
In some cases, however, I clearly sold out too soon.
Consider the 1997 Land Rover Defender 90 that I bought brand new. It was one of the last 300 to be imported into the United States … an extremely rare vehicle with a huge cult following.
I drove it for several years and then sold it for a modest profit just above my original $40,000 purchase price.
Today, there's an identical one for sale near my house for more than $110,000.
Ouch!
I have all kinds of similar stories about cars I simply didn't have enough money to buy, too.
But the point is simple — while most vehicles start losing value the minute they're driven off a dealer's lot, plenty of rare and desirable models actually INCREASE in price quite substantially.
Like fine art, luxury watches or vintage bottles of Bordeaux, these vehicles are trophy assets — rare tangible stores of value that owners can enjoy … show off … and use to keep pace with, or exceed, inflationary forces.
In fact, according to Knight Frank research, collector cars have been one of the best-performing assets of the last decade …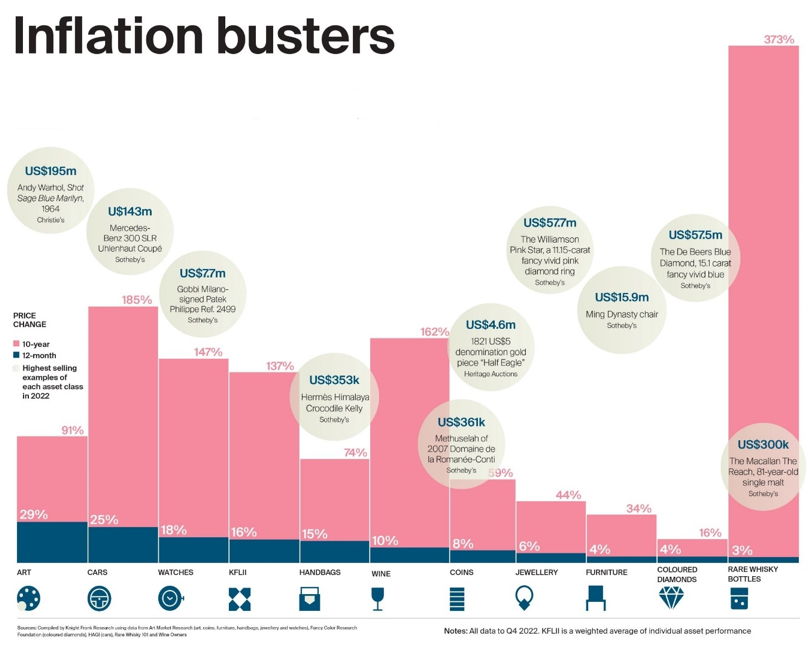 As a category, collector cars rose 25% last year and increased 185% over the last decade.
And some of the world's most desirable cars did far better than that.
Take the Ferrari 250.
One example of a 1964 250 LM — the LM stands for "Le Mans," the famous race that Ferrari won with this vehicle — sold at auction for $17,600,000.
Think that's crazy?
Last year, a 1955 Mercedes 300 SLR became the world's most expensive car when it sold for a staggering $143 million.
Like Ferrari's 250, this special coupe — one of only two in the world — is a beautifully designed car with a strong tie to racing success.
And it's not just vintage cars.
Look at the 2004-2006 Ford GT sports car, which paid tribute to Ford's famous GT40 that won the 24 Hours of Le Mans race four times in a row during the 1960s.
The company originally planned on making 4,500 — but only ended up producing 4,038. The suggested retail price was $139,995 before options … though some early cars sold for premiums over sticker.
Today, they go for roughly $500,000.
Or what about the McLaren P1, which contained state-of-the-art Formula 1 racing technology and was produced in very limited numbers from 2013 through 2015?
I had the chance to check one out in person while I was test driving a McLaren 650s. The sticker price was more than a million dollars.
Right now, you'd be hard pressed to find a used P1 for less than $2 million.
Imagine buying an amazing car … enjoying everything it had to offer for the next ten years … and making a cool million along the way!
My point is that some of the best investment gains you can imagine come from "Off-Wall-Street" assets.
In my Weiss Crypto Investor, Members already know just how lucrative these alternative assets can be. I urge you to check out my latest presentation, where I specifically tell you about three such opportunities.
Best wishes,
Nilus Mattive