How to Play the Latest Lithium Rally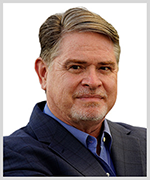 By Sean Brodrick
After a wipeout tumble from record highs, lithium prices are finding new footing.
Is this just a pause, or is the battery metal about to spring higher? I'll give you my take, and a way to play it.
Lithium is so new as a tradeable commodity that it's a fragmented market; there isn't just one price. But what people are watching is the price of lithium carbonate in China, the world's biggest market for the metal.
Here's a chart: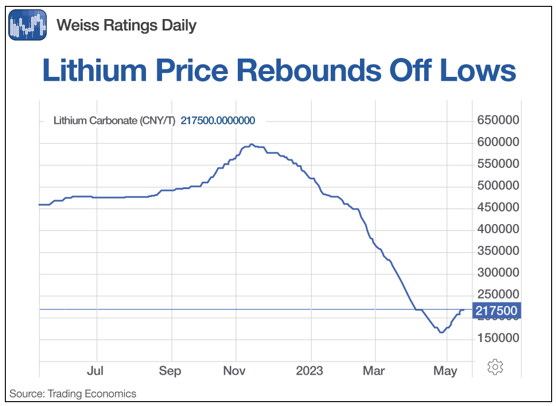 Wow! You can see how lithium fell 72% from its high in November of last year to its low on April 24. But now it's put in a bottom and is headed higher.
So, what's behind this swing? It's all about how short-term issues can interrupt a long-term trend.
While the long-term picture for lithium looks very bullish, the industry ran into trouble late last year. Producers took advantage of Chinese government subsidies — subsidies that were about to end — to ramp up production until the end of 2022. Then they lowered production quite a bit. Naturally, prices followed.
China slashed subsidies not only for lithium battery producers, but also for EV buyers. So, the forecast was that EV sales would fall, too.
While the sales of plug-in cars did fall 6.3% in January, the decline wasn't as big as feared. And then sales started going up again.
Meanwhile, a bunch of battery makers suddenly found out that their cutbacks were too deep. They're now scrambling to get those assembly lines cranking again. That means more lithium purchases, which is why we're seeing prices bottom.
To be sure, while more than half the world's electric cars on the road are in China, that country isn't the whole market for lithium or EVs.
Globally, electric car sales jumped 55% last year to 10 million. Sales of EVs around the world jumped 28% in March compared to a year earlier. And for the full year, global sales are projected to grow another 35% to 14 million.
So, demand is hot. There is new supply coming online, and the market is more in balance than it was. But demand looks ready to take another leap, and it will be a race to see if mines can keep up. I'd say prices will go higher for longer.
How You Can Play It
An easy way to play this trend is with the Global X Lithium & Battery Tech ETF (LIT).
It has an expense ratio of 0.75% and holds a basket of lithium miners, including Albemarle (ALB) and Sociedad Química Y Minera De Chile S.A. (SQM), as well as EV makers, including Tesla (TSLA) and Rivian (RIVN).
Let's look at the technical chart: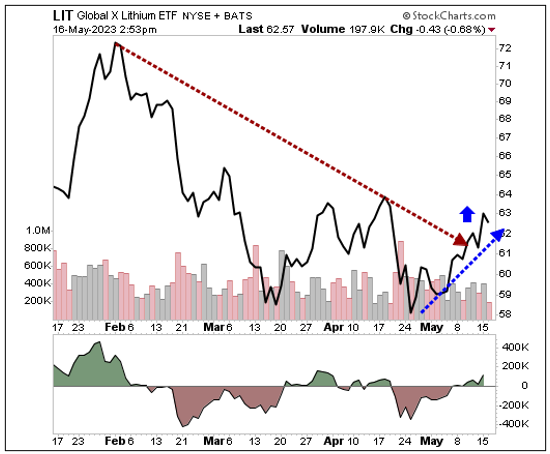 Technical chart of the LIT.
Click here
to see full-sized image.
You can see that LIT seems to have bottomed. It's breaking its big downtrend and heading higher. That kind of breakout could send this fund to $100 … or higher.
So, there you have it. If you're looking for a bull market, lithium is wearing its horns again. The next charge is about to begin.
You just need to have the gumption to get onboard before it shifts into higher gear.
All the best,
Sean
P.S. Another way to ensure you're putting your money in the right place is my colleague Chris Coney's strategy for going after capital appreciation AND yields. You can receive 18% or more when you want to add income to your portfolio. Click here to learn more.