Invest in Real Estate Without Breaking the Bank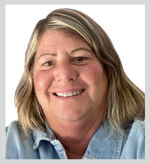 By Karen Riccio
My 25-year-old married son gave me some bad news last week.
He and his wife are throwing in the towel on their American dream of owning a home in Orange County, California, and are moving across the country to Tennessee.
They're both college educated with good-paying jobs, but forking over $2,500 a month for rent here makes it very difficult to save for any kind of a down payment.
Even if they could come up with the 5%, 10% or 20% required down payment, qualifying for a loan at higher interest rates and being able to afford the monthly mortgage payment may price them out of the market anyway.
If you're in the same boat as my son, a little further down I'm going to tell you about a way to invest in real estate that's usually only available to big corporations with big money.
Orange County happens to be the most expensive real estate market in Southern California with a median sales price of more than $1 million in January 2023, up 3.6% from last year.
That cool million won't go very far, either. I bought a 1,600-square foot home with three bedrooms and 2.5 baths in the early 2000s for $318k. I sold it 12 years later for $650k. Today, it's worth $1.1 million.
So, my son and daughter-in-law will be searching for an affordable home somewhere near Nashville — just like thousands of others flocking to the Volunteer State in hopes of finding …
Greener & Cheaper Pastures
Home prices in Tennessee are considerably lower, with a typical home costing $291k on average, up 10.5% from last year. That'll buy you around 2,865 square feet.
California and Tennessee are two very different creatures, though. The culture, demographics, income levels, geography, industries, you name it — there's little similarity between the two.
But there's one common thread: the lack of affordable housing. Keep in mind that "affordable" is a relative term.
The U.S. Department of Housing and Urban Development defines affordable housing as a renter or owner who pays 30% or less of their gross income on total costs of shelter, including utilities.
It can also refer to housing assistance for individuals with income below a certain threshold in an area. For example, Section 8 is one form of low-income housing.
The fact is, in more than 75% of the most highly-populated U.S. cities, an average family needs to spend at least 30% of their annual income on housing.
Nationally, HUD says the U.S. has a shortage of more than 7 million affordable homes for our nation's struggling families.
The Root of the Problem
Chronic underbuilding has widened the gap between demand and supply, making existing inventory that much more expensive.
The pandemic impacted the rate of construction, and once the country opened back up, supply chain issues sent prices for materials like wood, steel, paint, etc. through the roof. Labor also grew more costly.
Another reason can be attributed to overly restrictive zoning laws. For example, in some cities, certain areas require one single-family home on lots that could hold multiple units. Or there are laws that prohibit townhomes, condos and apartments.
It's going to take years, maybe decades, to fix the problem. And many people just don't want to — or can't — wait that long, so they're looking outside the proverbial A-frame for …
Housing Alternatives
I've been seeing ads all over the place for tiny homes. It seems like a great idea for anyone wanting to downsize without a bunch of amenities.
They can be custom-built or prefabricated and are usually less than 400 square feet. A custom home costs $50,000–$140,000 on average, and a prefab version runs from $4,000–$80,000+.
Of course, you still need a place to put it. Assuming areas are zoned for tiny homes, campgrounds, RV parks, rural locations or the backyard of a good neighbor, friend or family are all possibilities. They also come with wheels, so they can travel with you.
Another option popping up across the U.S. is Community Land Trusts, with 300 to 450 of these trusts operating nationwide.
CLTs are nonprofit organizations that buy undeveloped land and build new housing or repair or tear down fixer-uppers. They then sell the homes while retaining ownership of the land.
Residents lease the land for a small monthly fee, usually less than $100. The typical "ground lease" lasts 99 years and is renewable. This is part of what makes CLT homes so affordable — you're only buying the structure.
Land can account for as much as 50% of a home's cost, so those sold by CLTs are much more affordable.
Finally, trailer parks and manufactured homes are gaining in popularity with over 20 million Americans living in them — more than in public housing and federally subsidized rental housing combined.
That's not surprising considering the average sale price of a mobile home is $111,900. They can be much lower, however, depending on size, style and location.
Because residents don't own the land, most must pay rent on the lot. Again, that varies depending on location. In California, it averages $866 per month. In most other places, it's about half of that.
However, residents at more than 1,000 manufactured housing parks in the U.S. have jointly bought their land, creating resident-owned communities. So, that's a possibility, as well.
Any of the above options are worth exploring if you, too, struggle with the cost of housing.
Now, if you're looking to buy real estate as an investment but don't want to drain your savings, I strongly suggest you consider …
The Private Equity Space
More and more companies are seizing opportunities to develop communities into affordable housing.
So here's an exclusive chance to get in on the ground floor brought to you by my friend and colleague Chris Graebe, a startup investing specialist.
He has just identified a well-vetted and rapidly-scaling startup that is exclusively available to members of his private equity investing service, Deal Hunters Alliance.
All the best,
Karen