Investing Early With the Alpha Rounds of Startups
It used to be that only elite angel investors could help fund groundbreaking startups in their earliest phases.
Now, the average retail investor can participate in Alpha Round deals — the first seed capital round of fundraising — and potentially see much larger returns compared to later-stage investing in private companies.
In this segment, I speak with Startup Investing Specialist Chris Graebe about identifying disruptive startups, getting in early and his motivation to succeed.
You can watch the video here or continue reading for the full transcript.
Jessica Borg (narration): He's candid about his humble beginnings in Indiana, where being a big-time investor one day was far from Chris Graebe's mind.
Chris Graebe: Growing up, my mom did everything she could, but wewere on the free and reduced lunch program. I mean, there was just not a lot of money in our life.
I started working pretty early. My first job ever was working on a tobacco farm at the age of 14.
JB (narration): Years later, Chris launched his own start-up.
CG: I started a business in the early days of Amazon.com (AMZN), where you could go and build your own private label company. And it exploded. It took off and it was kind of my first taste of entrepreneurial success — the start-up world.
JB (narration): He then turned to helping others launch their startups.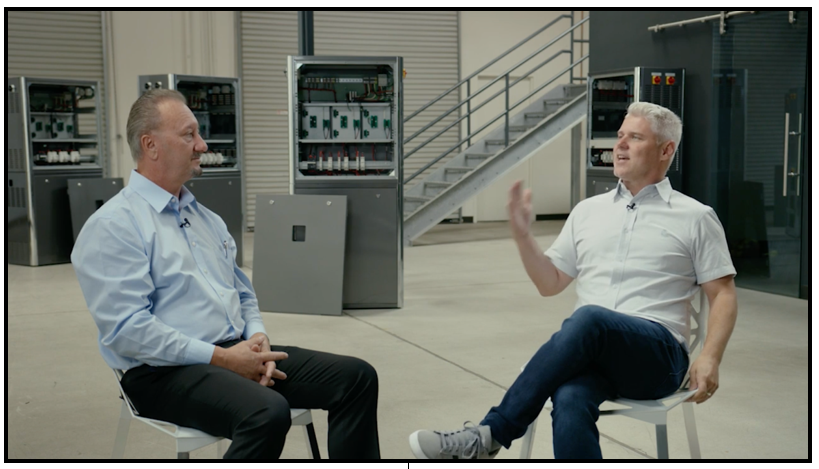 Chris Graebe, Weiss Ratings' newest editor and a specialist in startup investing, interviews the CEO of a company highlighted by his service, Deal Hunters Alliance.
CG: I started an Amazon business, a Shopify (SHOP) business, an Airbnb (ABNB) business, a photography business … and I tried to help people understand how you could turn a side hustle into a large amount of money that could change your life.
JB (narration): Now, with new laws, anyone can be an angel investor … not just millionaires or billionaires.
CG: President Barack Obama signed the JOBS Act in 2012 and legislation kicked in during 2016, which made it possible for anyone — no matter their accreditation, no matter their income level — as long as they were 18 years or older, they could start investing in early stage startups.
JB (narration): In 2016, startup companies could now seek up to a million dollars from retail investors. More recently, that rose to $5 million.
CG: I have been helping entrepreneurs raise capital, and I've been helping retail investors understand this space, how they can win in this space.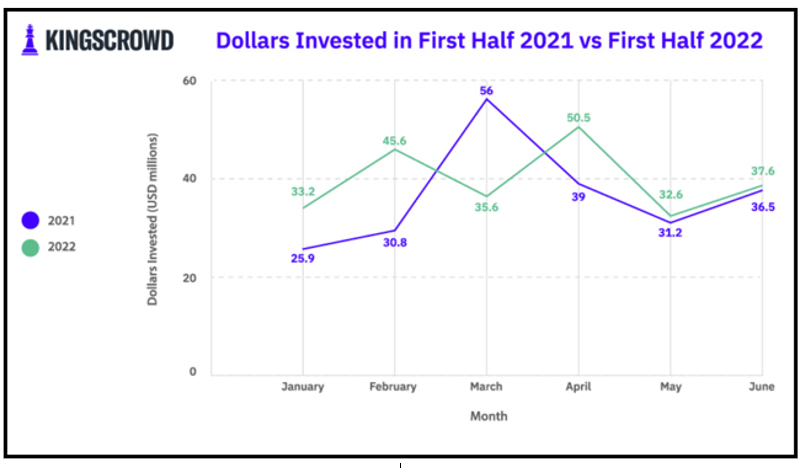 $37.6 million has already been invested in crowdfunding startups this year, exceeding the first half of 2021 by $1.1 million. Source:
KingsCrowd
JB (narration): His new service, Deal Hunters Alliance, will identify disruptive startups and give members a shot at getting in early.
JB: Chris, you and the Weiss team have coined this phase of early stage investing as the "Alpha Round" of funding. Explain what it is.
CG: For those who are typical angel investors, there are different rounds that companies will raise money.
Someone has an idea for a company, and it usually starts with friends and family and their own capital. And then after that, when they gain traction, they go to this sort of middle road where it's like, "OK, we're starting to find traction." This is what we're calling the Alpha Round.
People call it seed round, or pre-seed round. We're calling it Alpha Round. It's kind of like the earliest stages.
JB (narration): The rounds for venture capitalists and big banks come in much later. The Alpha Round is where investors can see enormous returns … but as with everything, there is risk.
CG: The thing I want everyone to know is that this has the potential to be the riskiest round. This is the kind of thing where you bet big and either it's probably going to win or it's probably going to fail, and that's the thing I always want to make sure people understand.
If it wins, that's a really good day for everybody. If you're able to take a $1,000 and turn it into $25,000, that would be great.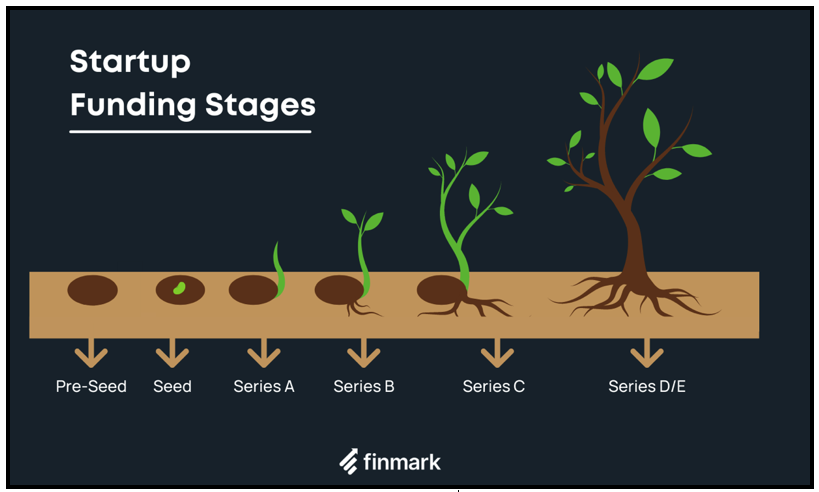 Source: finmark
JB: Chris, you have a very good track record of finding these companies that blossom. What are some of the qualities that you look for?
CG: I'm going to look at the founder. Do they have a track record? Do they have the ability to scale? Are they able to take this company and really grow it, or are they going to make it a good $1 or $2 million a year business? That's just not where I want my money to go live.
I look at the technology, I look at the company. Is this technology ready for adoption and have the potential to really explode? That's definitely something I'm looking at.
JB (narration): And he looks for something that makes the company stand out.
CG: Is there a differentiator? Are there a bunch of products out there that everyone is going to copy and there's going to be a bunch on the market, or does it have some kind of advantage — like what we call a mote, or a patent or some technology that's been developed that no one else can steal, but they have the rights to it? That's something that's very important to me.
JB (narration): Deal Hunters Alliance will offer members in-person meetings and retreats.
CG: We're going to work really hard to bring in these founders, so that members can meet them and have that eye-to-eye contact and talk to them and ask them some of the hard questions before they invest their capital.
JB (narration): It's an opportunity to invest in a company before its exit, before its listed on any exchange.
Chris has seen tremendous success in his selections.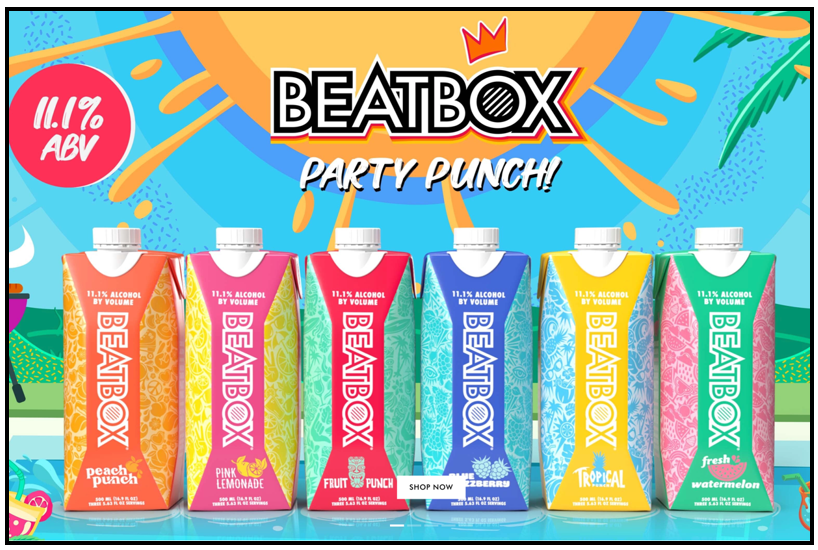 The startups Chris invested in — including some alongside billionaires Mark Cuban and Kevin O'Leary — have turned into a world-class portfolio worth a combined $400 million and counting. One of those companies is BEATBOX, a beverage company.
CG: For me, since the space is so early, I've seen a really, really high increase in the amount I've invested, the valuation increases in these companies, cumulatively. But in the space, no one has seen a huge exit, as of yet.
There is a huge wave coming.
JB (narration): Chris is a father of five, creating generational wealth for his family. He says you can, too.
CG: If you do your due diligence and you become educated and you partner with the right people, and you learn and start to really understand what's happening here, you can be a smart, savvy retail investor in the world of private investing and can enter with confidence.
JB (narration): These are the Alpha Rounds for potential mega profits.
JB: Private Equity Specialist Chris Graebe, thank you so much for your insights today. It was great speaking with you.
CG: Absolutely, I'm honored to be here.
Best wishes,
Jessica Borg
Financial News Anchor