Jessica Borg
|
Financial News Anchor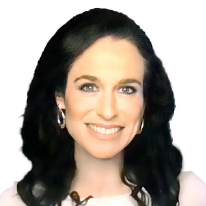 Jess was enraptured by the power of storytelling and the immediacy of TV, at a young age. As a child, she witnessed a small plane crash in her neighborhood and was interviewed by a local news reporter. She saw firsthand how news could be gathered quickly, effectively and with sensitivity to the subject matter.
It was clear from that point forward, that news reporting would be a life-long passion she had to pursue. Fast-forward some years to her first job as a "one-man-band" on the streets of New York City — producing, researching, writing, recording and editing all her own video reports.
During her career as an anchor and reporter with ABC News and CBS News, she's covered the gamut of journalism beats — politics, sports, crime, entertainment, consumer affairs and finance, reporting extensively on the 2008 global economic crisis.
She's won an Associated Press Broadcasters Award, as well as an RTDNA Regional Edward R. Murrow Award for Breaking News Coverage.
Jess graduated NYU with top academic honors and holds a Master of Journalism degree from Iona College, where she earned the Edward J. Lovas Journalism Award.
As a Financial News Anchor at Weiss Ratings, she is the creator and host of weekly video interviews with analysts, highlighting market trends, short- and long-term forecasts, and investment picks across sectors.
You can see her segments every Sunday on our website and social media platforms.