New Report Now Online: Profit from Two Merging Megatrends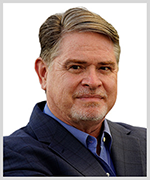 By Sean Brodrick
Quick note: Below is an excerpt from my latest report on two merging megatrends: artificial intelligence and the return of the American factory.
Let's get right into it …
One of the biggest megatrends in history is taking place right now, right before our very eyes: The rise of the robots.
Robots are projected to replace 20 million manufacturing jobs by 2030. Robots don't unionize. They don't ask for sick time or overtime. Robots can work 24/7. If robots CAN replace a worker, eventually, robots WILL replace a worker.
And every day, we learn that robots can do more and more tasks once considered to require a human touch.
This shouldn't be scary for investors. What the rise of the robots does is allow U.S. companies to build factories here in the U.S. that can compete, on a cost basis, with the low-paid labor of Asia.
In fact, legendary venture capitalist Duncan Davidson believes that robotics could be the key to a new "industrial revolution." He says:
"If we're going to do this reindustrialization of America and prepare for the Fourth Industrial Revolution, it's going to be more AI, more robotics, taking a lot of things like 3D printing, additive manufacturing it's sometimes called, and putting it in scale operation in this country. Tech has a real part to play in that, but this will pervade the whole country."
But we don't need to talk about the future, not yet. Let's talk about …
What's Happening Right Now
Sales of robots of all types are booming in North America, hitting a new record in 2022.
The Association for Advancing Automation, or A3, reports that North American companies ordered 44,196 robots valued at $2.38 billion last year, representing increases of 11% and 18%, respectively, over the old records in 2021 and 2020.
More than 50% of sales came from the automotive industry, which ordered 23,807 robots. That's up from 16,752 in 2021, according to A3.
A3's president, Jeff Burnstein, told the press:
"Although labor shortage and supply chain issues impact nearly all industries in North America, automakers' public commitment to move to electric vehicles has set in motion a resurgence of robot orders in this market.
"Automotive OEMs and components suppliers alike recognize that investing in robots is instrumental to the emergence of EVs, as well as to manufacturing all vehicles, as they compete to meet customer demand."
Thanks to advances in technology, robots can now be programmed to see, touch, listen and speak. Robots are quickly becoming more cost-effective, which means installations and integration of robots into existing work routines is happening faster.
And it's not stopping with car manufacturers. Outside the traditional end users, industries including agriculture, food services and hospitality are using more and more robots.
As a result, revenue in the robot market is projected to reach $34.94 billion in 2023. And experts are looking for a compound annual growth rate of 5.52% through 2027.
And it doesn't stop there …
Investable Subtrends in Robotics
Within the robotics megatrend are several subtrends that are investable. These include:
• Use of artificial intelligence (AI)
• Digitalization
• Democratization of robotics
• Automation of automation
• Use of human-robot collaboration and assistive systems
Let's take a closer look at each of these …
AI is the one most people are familiar with, because it's the bright, shiny object that has caught Wall Street's attention. It means everything from robots replacing human inspectors in a factory and self-driving cars to machines that can meaningfully interact with customers and programs that can create art or write your kids' homework for them.
Digitization involves automating processes such as sorting pieces and telling one thing from another. This often involves more sophisticated robotic vision, which allows robots to guide, identify, gauge and inspect (GIGI) as part of simple or even complex tasks. For example, a robot system can detect whether components are caught in the box and, if so, how the robot must move to unhook them.
Democratization is when end customers operate robots on their own without needing a system integrator. Only 20%-25% of the costs for a robot system is the robot itself. The majority of the costs for system integration is often overlooked. So, robot designers are hurrying to democratize robots, or make them more usable by anyone without advanced training.
Automation of automation describes making robots that not only automate processes, but also adjust to changes in the environment, workflow or customer demands. This trend lets companies produce individualized products automatically at lower prices.
Human-robot collaboration means robot technologies working symbiotically with humans. When done right, it can save time and avoid errors.
There are other subtrends, but these are the ones in which I've identified investable companies at the present time. In fact, I've found the three best ways to play these trends. Click here for my latest presentation.
That's it for today. I'll be back with more real soon.
All the best,
Sean