Powell's 50-Point Gut Punch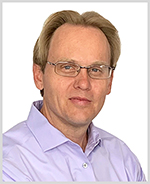 By Mike Larson
Here it comes ... the Jay Powell gut punch!
In a few hours, the Federal Reserve Chair is going to throw the first 50-basis-point swing at the markets since 2000. Another 0.50% interest rate hike will likely follow at the meeting on June 15.
Then, depending on what Powell says at today's press conference, interest rate markets may price in additional 25-, 50- or even 75-basis-point hikes later in 2022 and 2023. The Fed's post-June meetings are scheduled for July 27, Sept. 21, Nov. 2 and Dec. 14.
We haven't seen these kinds of heavy-hitting haymakers in decades. But even after this latest move, the Fed will still be woefully behind the curve. That's because its inflation forecasts turned out to be as disastrously wrong as its housing bubble forecasts from the early 2000s!
Like in 2005, when then-Fed Chair Allen Greenspan referred to the bubble thusly: "At a minimum, there's a little froth."
Froth? They were wrong then, and their approach 17 years later is equally missing the mark.
They said inflation would be transitory. They said supply chain problems would ease. But the Consumer Price Index (CPI) soared to 8.5% in March, and economists are forecasting a similarly ugly number when the next inflation report hits May 11.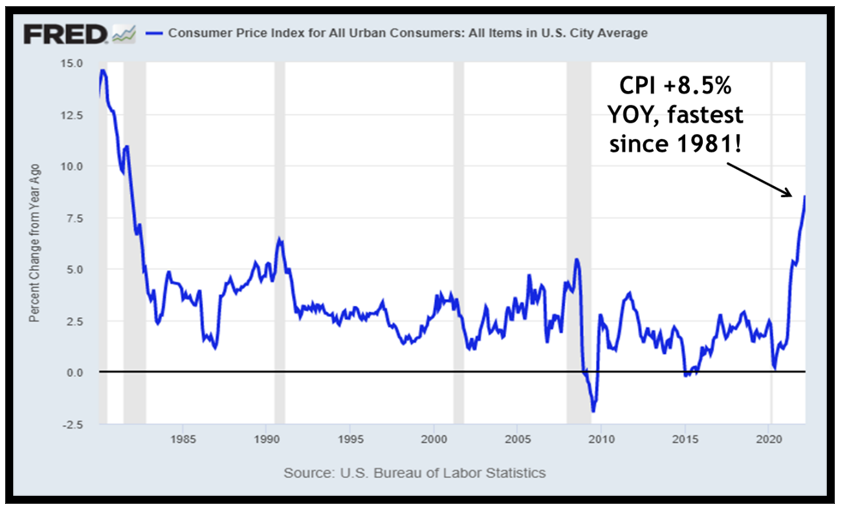 As a result, the Fed is trapped. It can't simply quit the fight and head back to the locker room ... even as its actions are pummeling the markets!
Consider this: The S&P 500 has lost about 13% of its value this year. But rather than offset that drop, bonds have collapsed, too. The Bloomberg U.S. Aggregate bond index is down about 9.5%.
If the year ended today, that would be the worst double-barreled, bond-and-stock wipeout since 1976, according to The Wall Street Journal. The rampaging U.S. dollar has even put pressure on previously successful hedges like gold and silver.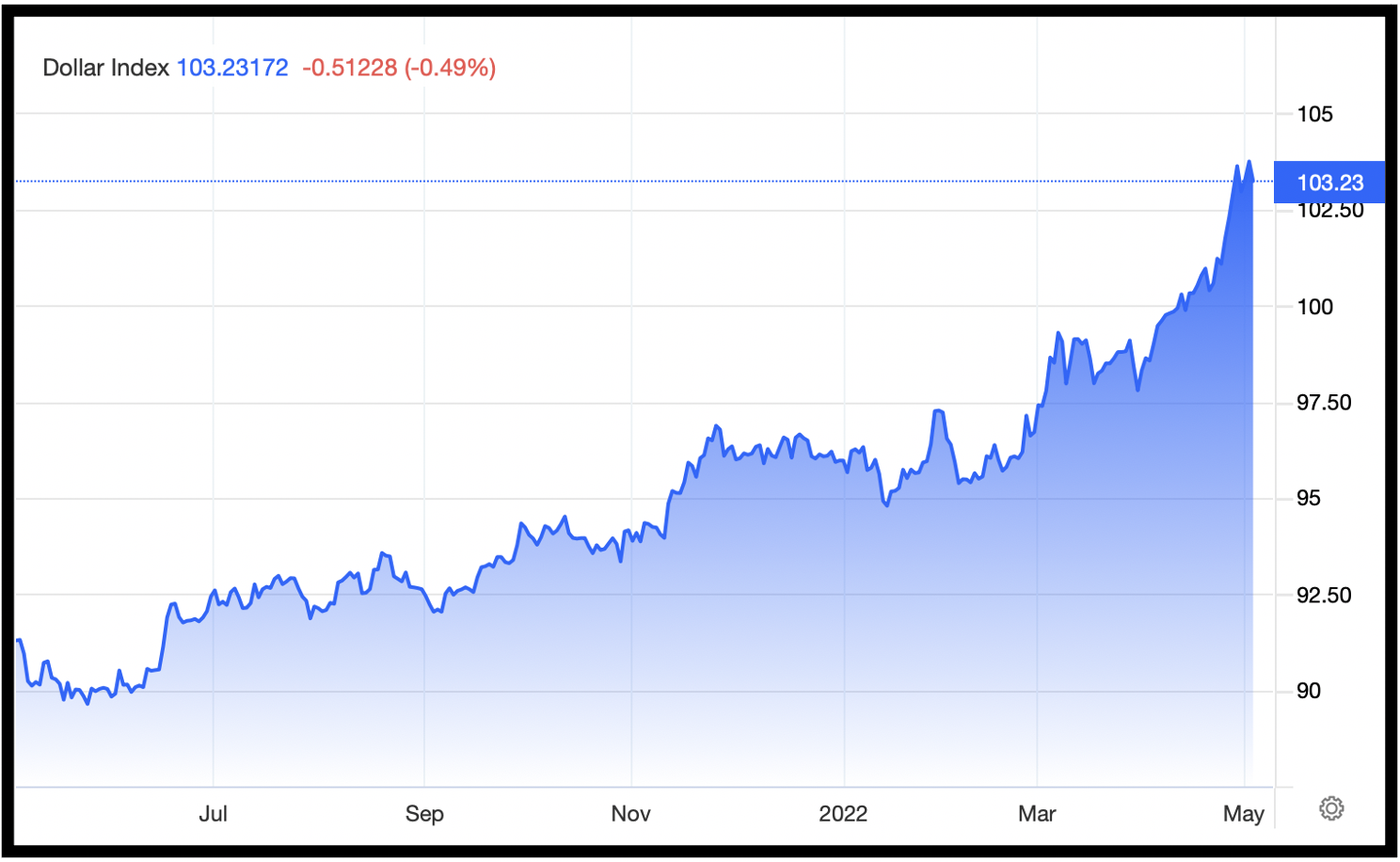 Source: Trading Economics
So, what's next?
3 Things Investors Can Do
1. Expect more volatility and pressure on lousy stocks: When things were going their way,the bulls would use the expression, "Don't fight the Fed."
The idea was you can't short the market when the Fed is helping inflate asset prices via easy money policies.
Now, the Fed is doing the exact OPPOSITE. It's tightening monetary policy. That's absolutely destroying all those garbage stocks and garbage sectors I warned you away from ages ago. It's driving volatility higher overall.
That won't change. So, don't fight it. Dump junk stocks. Avoid junk sectors. Use the Weiss Ratings stock screener to identify "Sell"-rated investments and get rid of 'em! Stick only with high-quality, high-rated names you'll find in places like my Safe Money Report .
2. Ongoing losses in risky bonds: Mortgage-backed bonds. Long-term Treasurys. Low-quality, high-yield "junk" debt. They're all toxic right now given how yields remain deeply negative on a real, inflation-adjusted basis.
The Fed is also likely to shrink its balance sheet quickly going forward. That means buying fewer bonds in the future and selling bonds it bought in the past. Sidestep the resulting portfolio damage by avoiding almost all bonds (save for the occasional in-and-out trade if you're nimble).
3. A likely recession in 2023: The Treasury yield curve inverted earlier this year. Powell plans to keep hiking for the rest of 2022.
Some corners of the stock market are collapsing at a Dot-Com-bust-esque pace. Plus, the wildly inflated housing market is facing one of the sharpest run ups in mortgage rates and payments EVER.
All of that creates a toxic brew for the economy. It makes a recession in 2023, if not sooner, likely.
Heck, the economy already shrank at a 1.4% rate in Q1 this year. That missed estimates for a 1% gain in gross domestic product by a country mile!
If you want to protect your wealth ... or even better, GROW it ... in these trying times, you have to change your investing approach. You can't just keep doing what isn't working anymore and hope for the best.
Follow the general steps I outlined last week. Then use the specific, actionable steps I provide in Safe Money Report to go even further.
Because Powell's gut punches aren't going away. They're going to keep coming!
Until next time,
Mike Larson