Profit from the Attack on Big Online Platforms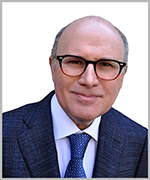 By Jon Markman
The regulators are coming for Big Tech, yet it's not what it seems. This is what investors need to know.
On Sept. 7, European regulators outlined the benefits of the Digital Markets Act, a framework designed to curb anticompetitive practices at six tech gatekeepers.
Here's the thing: The DMA will actually benefit Big Tech platforms.
Indeed, regulators see the rising power of these giant tech platforms such as Apple (AAPL), Alphabet (GOOGL), Meta Platforms (META), Tik Tok, Microsoft (MSFT) and Amazon.com (AMZN).
These gatekeepers set the rules for the devices that keep us connected, the online content we discover and even what products are available to purchase. European regulators are desperate to rein in the large platforms.
The DMA aims to increase competition to Big Tech by prohibiting gatekeepers from monetizing the data they collect about individual users. Also, the platforms must release their stranglehold on critical applications like maps, messaging and digital wallets.
This all reads like a kill shot for the regulators, right? European Union Commissioner Thierry Breton even called the legislation, "D-Day for large tech players."
Ack, really? The DMA is not that. It's not even close.
The problem with regulating Big Tech at this stage is the gatekeepers have already won. Let me explain why …
Barriers to New Entrants
Setting new rules for monetization erects barriers to new entrants.
It's going to be difficult for fledgling companies to build an alternative to Google Maps that does not involve advertising. Consumers have no appetite to pay for these services via subscription.
Then there is the inconvenient truth that consumers prefer the large technology platforms.
Apple topped Fortune magazine's list of this year's most admired companies. Amazon, Microsoft and Alphabet were in the top nine.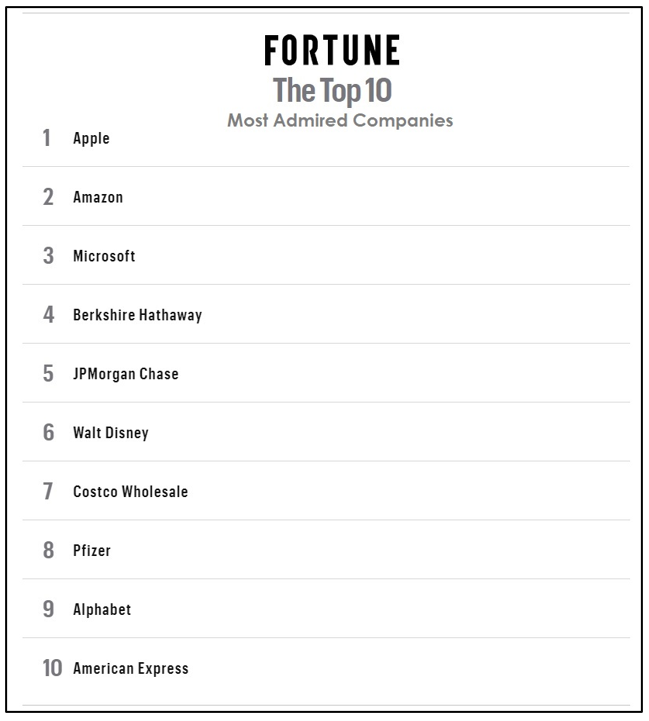 These companies make products and services their customers actually like. Claims about consumer harm are dubious at best.
Meta, however, does not rank so well on the Fortune survey … which could be an opportunity.
You see, a series of scandals should make the social media giant ripe for the regulator taking. Unfortunately for regulators, Meta's big platforms — Facebook, Instagram and WhatsApp — are extremely sticky.
Members simply have not shown any real willingness to leave, regardless of their feelings about the parent company. Members stay because their friends and family live there. These platforms have become their digital neighborhoods.
Executives at Meta reported in July that total monthly active membership exceeded 3 billion for the first time, up 3% versus a year ago. This is an astonishing figure. The total number of people online globally is only 5.2 billion. Nearly 60% have Meta accounts.
While the reach of Meta is formidable, the Menlo, California-based company has another ace card to play.
AI Advantages
Regulators often wax poetically about protecting individual data from advertisers. This emotional argument is normally framed around privacy. However, individual data is largely irrelevant to advertisers.
Meta is serving ad buyers with demographic information for campaign testing. And advances in artificial intelligence at Meta mean these campaigns are more effective than ever.
Executives noted in June that advertisers were able to achieve record results using Meta Advantage, an AdTech platform that uses AI to automate campaign testing on a massive scale. Advantage is delivering better results by continually refining campaigns. It does this by looking for patterns in the data that are normally impossible to find.
It's part of the regulator's conundrum. Legislators are worried about old battles, like user data. Meta has moved on. New rules will only hurt competitors with less advanced tools.
The Futility of Regulators
The futility of regulators is best illustrated by Canada's Online News Act, a framework that will become law at the end of 2023.
ONA requires Google and Meta to pay Canadian media publishers a fee if links to their content appear in Google Search or are shared on Meta's social platforms.
Executives at Meta declined to pay and began removing all links to Canadian news. The impact to publishers is devastating. Readers use Facebook to discover content.
The bottom line is that the Big Tech platforms are immensely powerful and entrenched. Paradoxically, regulation erects barriers to entry for competitors … making them even stronger.
If this latest "attack" on private data sends shares of Meta down, it could present an opportunity.
While still a bit expensive sitting above $300, a decline toward $255 would present a great entry point.
Watch META to see how it plays out.
All the best,
Jon D. Markman
P.S. As noted, the latest reason why these large platforms are still growing is through AI. I outlined my favorite ways to play this unstoppable force in this new presentation. I urge you to give it a look.