Put This New "A"-Rated, Profit-Making Stock on Your Radar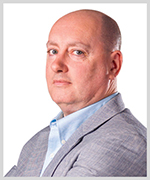 By Gavin Magor
Labor Day Weekend is here in the States. And with that, hopefully some sunshine, time with loved ones and a BBQ or a trip to the beach.
And if you're in the state of Florida, or other portions of the Southeast U.S. that were impacted by Category 3 Hurricane Idalia, we here at Weiss Ratings are thinking of you and sending our best.
While we'll wait to see what the rest of hurricane season brings us, the best thing we can do in the meantime is to stay prepared and be ready for the next storm.
No matter where you are, be careful out there. And speaking of being careful, let's look at how you can do that in your investment strategy, as well …
Ongoing Volatility Means
Sticking to Safe Names
If you've been following me for a while now, then you know how highly I value safety.
With my personal investing strategy, I don't aim for home runs every at bat. Instead, I aim for safety that's akin to setting up a strong defense and solid hitting that lead to long-term success.
It's why I think so highly of the Weiss Ratings and their strong bias toward safety. Not just for stocks, but also for banks, insurance companies and more.
Over the past week, the market has been up almost 3% as of this writing — a reversal from what we've seen for the majority of August. I've been saying I believe we'll continue to see volatility. But from all the data I've seen in recent months, the general trend is still up.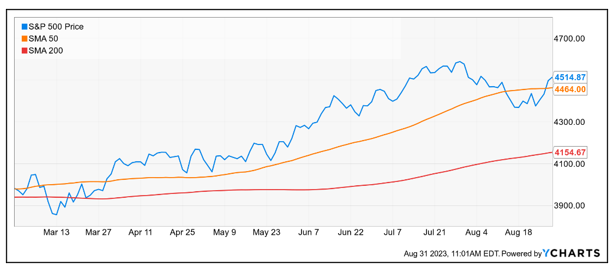 The S&P 500 pierced through its 50-moving average, and I attribute a lot of this week's buying to the slightly cooler jobs numbers, which means the chances of another interest rate hike have decreased.
We're keeping all eyes on their latest moves, and my team of analysts are working vigorously on our brand-new, soon-to-be-released bank ratings. There's a lot going on, but please keep reading all of our latest issues and research on Weiss Ratings to stay updated.
Now, let's get to some new stock ratings news …
This New "A"-Rated Stock
Is Trucking Profits
After a simple screening on the Weiss Stock Ratings page, there's one new stock that caught our eyes that just moved into the "A" range.
Plus, it's only one out of six stocks that are currently "A"-rated:
After entering in two simple screeners of stocks with an investment rating of "A+" or "A" that were also recently upgraded, only one name popped up: PACCAR (PCAR).
PACCAR is a leading manufacturer of heavy-duty trucks that's based in Bellevue, Washington, and has been in business since 1905.
Some of the major reasons for PACCAR's recent upgrades include increased earnings per share, a 42% increase in operating cash flow to $975 million and an increase in total revenue of 4.81% to $8.88 billion.
The historical EPS growth rate for PCAR is 7.6%, and EPS is expected to grow 48.5% this year, blowing away industry averages. Cash flow growth is also very attractive for this stock. Year-over-year cash flow growth is 38%, much higher than its competitors, and again, crushing industry averages, around 13%.
Like I mentioned, it's a leader in its industry of truck manufacturing. Macroeconomic trends are favorable for the trucking industry in coming years from increased population growth, economic growth and e-commerce growth.
Let's look at the chart:
Shares are up 42% over the past year, and the stock's dividend is currently yielding 3.49%, which is very nice. The stock is still trading at a modest 11.89 times earnings.
Everyone has different investing risk tolerances, and understandably so. But I view this name as relatively safe and worthy of your attention. That goes for all our "A"-rated names. Be sure to explore and do your own research, like always.
Another few names that I find especially worthy of your attention are shared by Weiss Rating's Startup Investing Specialist, Chris Graebe in his Deal Hunters Alliance service. In it, he shares key insights on how to invest in some incredibly promising startup companies … even before venture capitalists can get in. If you'd like to learn more, click here now.
Not all great investors aim for home runs every at bat. And typically, some of the historically best have been those that play defensively and wait for strong opportunities when they arise. That's my forte, and it's why I love investing.
Until next time …
Cheers!
Gavin Magor