Putin Chooses Invasion. Now What?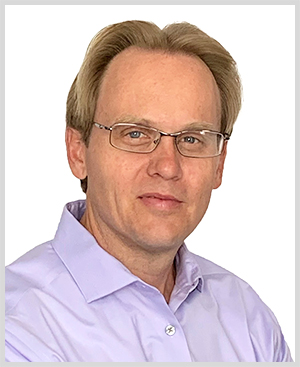 By Mike Larson
We now have the answer to the important question I discussed last week: "He will."
Or technically, he did.
With President Putin sending troops into breakaway republics in eastern Ukraine, my strategies are more important than ever.
Over the long holiday weekend here in the U.S., Putin recognized the breakway regions of the Donetsk and Luhansk People's Republics in Eastern Ukraine.
He then sent Russian troops across the border into those regions, triggering the first round of sanctions from the U.S. and its NATO allies.
Diplomats and pundits have been debating whether this constitutes an "invasion" or not. Let's be clear: It does.
Putin made that clear in fiery comments Sunday, stating that he wants to bring back what he sees as Russia's glory days.
He views the Soviet Union's breakup — and the eastward encroachment of NATO-backed democracies that followed — as dual disasters.
And he wants to reshape Europe's future to fix those past "mistakes."
What Happens Next
That depends on how much Putin wants to press his luck and/or military advantage.
He could try to push Ukrainian forces out of the remaining territory the breakaway republics claim, but that Ukraine still controls.
He could attempt to attack the capital of Ukraine, Kyiv, from the north using forces positioned in Belarus.
Or, he could try to carve the country up in order to create a land bridge between Russia proper and Crimea, which Putin already annexed in 2014.
But it's highly unlikely Putin will just stand pat given how many troops, artillery pieces, tanks, missiles and other hardware he's staged all around Ukraine.
How Investors Can Respond
None of this is what I WANT to happen.
But as I've said in various commentaries for various reasons over the years, you only have one sane course of action as an investor …
Invest for the market environment you HAVE, not the one you may WANT.
And that's why I'm looking for Safe Money plays in the energy sector right now. Energy is an enormous facet of Russia's economy and its global ambitions.
Oil is at a seven-year high and energy prices are surging on the latest developments:
Subscribers to my Weekend Windfalls service can get the best actionable picks every Friday in their inboxes.
It's nice not having to wait around for dividends and get cash instantly every week.
I also recommend turning to exchange-traded funds (ETFs) to potentially profit and diversify your risk. And energy ETFs have performed well during the recent inflationary period.
One example of that is the Energy Select Sector SPDR Fund (XLE), which receives a "C+" Weiss Rating and it spins off a dividend yield of 3.55%.
Icing on the cake?
Shares are up 44.2% over the past six months: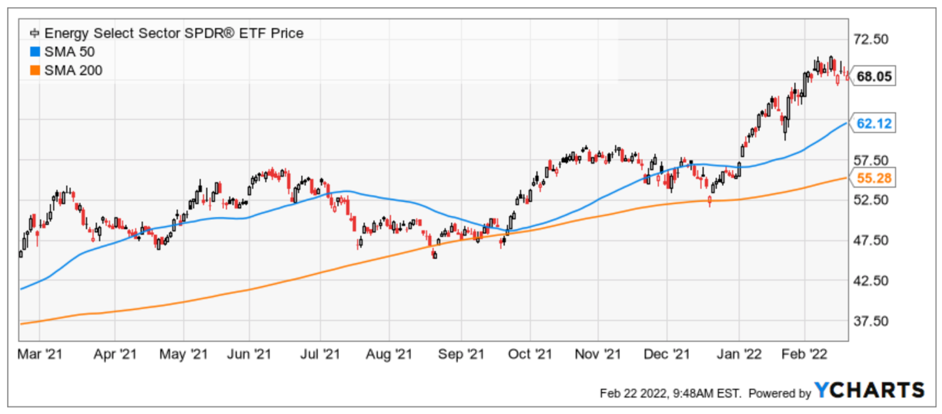 With that in mind, I can't stress enough how important it is to:
1. Own a higher than usual allocation of precious metals and mining shares.

2. Continue to rotate OUT of overvalued, overhyped growth stocks and IN to undervalued, underowned value names.

3. Keep more cash in your portfolio to take advantage of panic-driven dips driven by scary headlines.

4. Focus on INCOME-generating tactics and investments. Putting more cold, hard cash in your pocket at a time of negative, inflation-adjusted interest rates and the worst geopolitical chaos in years.
I'm doing my best to help you do exactly that. Simply click here to learn more.
Until next time,
Mike Larson