Sneak Peek at My New Report: How to Ride the Boom in AI-Based Diagnostics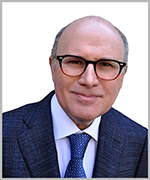 By Jon Markman
Quick note: Below is an excerpt from my latest report on the booming intersection between healthcare and artificial intelligence. I'll even show you how to get the rest of it below.
Let's get right into it …
Bloomberg reports the current AI breakthroughs — things like ChatGPT — will help investors make billions of dollars.
But AI applied to healthcare is going to do much better than that: It's going to save billions of lives. And when people do good for mankind, they naturally do well for themselves as well.
That's why a recent article in Forbes says the new AI breakthroughs in healthcare will not only save billions of lives, but they will also create the world's first trillionaires. And it's why a just-released study by Goldman Sachs (GS) cites healthcare as especially ripe for disruption by artificial intelligence.
Healthcare was the first major sector in the world to use AI because it already had the Big Data that AI needs, the precision instruments that could be programmed with AI and the urgent need for AI — to help save lives!
And using AI for diagnostics is where it all started.
Consider the PAPNET Testing System, for example. It was the very first AI-based system approved by the FDA back in 1995, when almost no one even knew what AI was.
Then in the early 2000s, the FDA approved AI-based systems for digital images, for analysis of cells, for bedside monitoring of vital signs and for warning systems that could automatically alert hospital staff when medical intervention is needed.
CT scans are not exactly easy to read with the naked eye. To detect minute foreign objects and to see meaningful patterns takes a lot of training, experience and a sharp, perceptive mind. AI has the power to do this faster and more efficiently.
AI is a lot faster and more efficient in detecting disease-causing substances or other signs of disease in the blood.
AI Doctors Are Coming
AI-based diagnostics could also save doctors a lot of time. According to the American Association of Medical Colleges, the U.S. faces a projected shortage of up to 124,000 physicians by 2034.
And that's just due to the aging population. If you factor in things like inflation or a weaker economy, it could be worse.
Remarkably, for the first time in history, an AI program just passed the U.S. medical exam — one more reason to believe that AI will greatly help alleviate the shortage of doctors, especially when it comes to diagnostics.
Compared to any other aspect of medical practice, AI for diagnostics is what's expected to alleviate the shortage of doctors the most.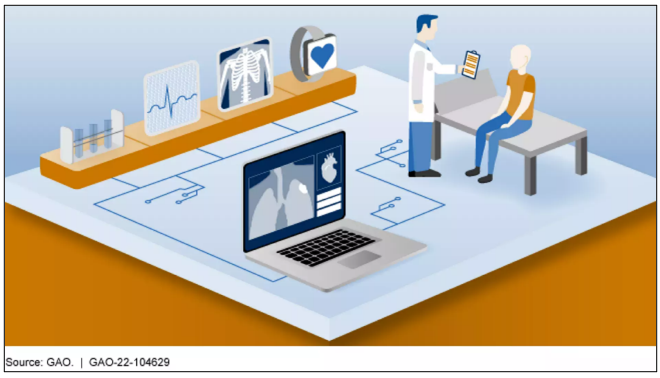 AI-based diagnostics.
Click here
to see full-sized image.
For the initial diagnosis, you may not even need a doctor to begin with. In fact, most of that initial process could be done with a smartphone app from the comfort of your home.
This helps explain why Forbes says AI may be the only way to provide better healthcare access to low-income people in the world.
Training doctors costs hundreds of thousands of dollars. It's just not feasible, even in our wildest dreams, to expect them to reach every corner of the developing world. They can't even reach every corner of wealthier communities in America.
But just imagine the benefit this can deliver to the 6.9 billion people in the world who own a smartphone. We're talking about the potential to give 86% of the world's population access to life-changing healthcare when AI is used to diagnose patients in their own home with a smartphone app.
Imagine how a doctor's valuable time could be used so much more efficiently to focus strictly on the things that AI cannot do.
Result: AI diagnostics is now projected to grow at an annual rate of 39.9%. That means it will double in less than three years, an extraordinary pace of growth.
That's faster than the AI growth rate overall. And it's 5.6 times faster than the growth of semiconductors. Indeed, you'd be hard-pressed to find any major segment in any industry that's expected to grow that fast.
So, looking ahead, AI will be able to detect subtle signs and image configurations in CT scans that doctors would otherwise miss.
It will be able to sift through blood samples with amazing speed and efficiency to find things that specialists could not find despite many years of training.
And AI-based personal apps will help millions of people diagnose — or at least get a good head start on the diagnostic process — for common or even uncommon diseases. All from the comfort of their own home.
While there are many companies slicing off individual pieces of this fast-growing diagnostics pie, one stands out. It already has AI-assisted, FDA-approved diagnostic tools on the market … for everything from cardiac disease to diabetes.
In my full report, "How to Ride the Boom in AI-Based Diagnostics," I share the name with my Disruptors & Dominators Members.
In fact, I introduced more than just this one company to them recently.
AI and healthcare are a perfect fit. They work in sync on everything from drug development to actual AI surgical technologies. To get all of this, including the names of the companies leading the charge on it, check out this new presentation.
All the best,
Jon D. Markman