Sneak Peek: Why Every Investor Should Own Both Crypto and Real Estate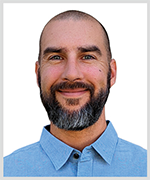 By Nilus Mattive
Spreading your money across a very wide range of assets is something I've been preaching every chance I get.
And we keep getting immediate results that prove my point just as regularly!
For example, last month I gave Safe Money Report readers two new recommendations related to cryptocurrencies — the Grayscale Bitcoin Trust (GBTC) and the Grayscale Ethereum Trust (ETHE).
The premise was simple: The two blue-chip cryptos already bring strong, uncorrelated profit potential to any portfolio … while these two specific trusts represented even easier, deeply undervalued ways to supercharge that inherent opportunity.
Well, my timing couldn't have been much better.
Because of the exact catalyst I outlined — the growing possibility of the SEC approving a spot Bitcoin ETF — both cryptos started taking off just days after my recommendations. What's more, the two trusts posted BIGGER gains than their underlying assets just as we expected.
Take a look at this chart comparing BTC to the GBTC and you can see it for yourself …
Both assets took off right after I recommended them, but through Nov. 3, GBTC had produced more than five extra percentage points of return for a very impressive 35.3% gain in just three weeks!
And the outperformance of the Grayscale Ethereum Trust relative to Ethereum has been even more pronounced …
As you can see, ETH was up a full 25.1%, while Ethereum itself gained 16% — producing 56.8% more return … even better than I forecasted.
All told, these two positions have quickly jumped to the top of the performance heap in our model portfolios — giving my readers the chance for very significant gains in less than one month.
So, I continue to believe that having some exposure to crypto makes sense for ANY portfolio.
And now, in the latest issue of Safe Money that is going to press in mere hours, I am making a brand-new real estate recommendation.
Why?
Like cryptocurrencies, real estate often moves independently from other major asset classes like stocks and bonds, while providing a portfolio with all kinds of extra benefits such as protection against high inflation.
Meanwhile, that's just a general backdrop. Prime real estate in desirable locations can do far better, far more consistently than even those average numbers suggest.
What's more, real estate almost always gives its owner the opportunity to earn income streams … sometimes even multiple ones at the same time.
So, I don't care if you've rented your whole life or you're the biggest landlord in your town … it still makes sense to have additional money invested in shares of individual properties or ready-made portfolios of different kinds of real estate.
And Real Estate Investment Trusts (REITs) are still the most straightforward and proven way to get access to quality properties of just about any type.
Real estate investment trusts are a special type of company that invests in different kinds of real estate or real estate-related assets — including shopping centers, office buildings, hotels, self-storage facilities and long-term care communities.
REITs get special treatment from the IRS. They don't pay corporate income tax as long as they distribute at least 90% of their taxable income to shareholders every year.
They also have to invest at least 75% of their total assets in real estate and generate at least 75% of annual gross income from real estate-related income such as rents from real property or interest on obligations secured by mortgages on real property.
The big dividends make many REITs great investments.
But they also give you:
Liquidity — You can buy and sell them just like regular stocks. In contrast, real properties can be challenging to sell and often carry high frictional costs.
Account flexibility — REITs are easily bought and sold in both regular brokerage accounts as well as Individual Retirement Accounts (IRAs) — both traditional and Roth versions. To hold real property in an IRA, you need to establish a special "self-directed" version.
Ease of ownership — The properties are managed on your behalf, so you don't have to worry about finding tenants or ongoing maintenance issues.
Access to special properties or real estate-focused businesses — While it might be easy enough to buy a rental apartment, very few people can own shopping malls … a landmark like the Empire State building … or a mortgage underwriting business any other way than through REITs.
Plus, instant diversification — As mentioned earlier, shares of a REIT generally represent ownership in many properties throughout a specific geographic area, the whole country or even globally.
Put it all together and it's easy to see why holding some REITs is a great way to get more exposure to real estate even if you also own properties outright.
So, if you don't have a solid helping of REITs in your investment portfolio, take another look at the space right away.
Unfortunately, I owe my Safe Money Report readers what I consider to be the best REIT to own right now. So, I can't share it here.
But don't worry. I have something special for you, too …
I have a brand-new video alert I can share with you today.
In it, I tell you why foreign real estate makes so much sense at the moment …
I offer you the opportunity to get first-mover access on some of the very best international real estate at discounted prices …
And I give you the rare chance to join a very special group that we almost never discuss in public. (In fact, this is only the second time we've ever allowed new members to join.)
Just click here for all the details now, while the offer is still on the table.
I'm forced to take it down very soon. Act now.
Best wishes,
Nilus Mattive