Spring Cleaning with Weiss Ratings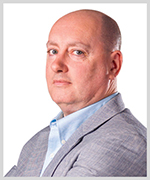 By Gavin Magor
As helpful as the Weiss Stock Ratings are for possibly adding new additions to your portfolio, I highly encourage you to use them to help you figure out what to avoid.
And now, after a very busy earnings season with a very large amount of new data having poured in and analyzed, please be sure to sift through our site to see which names we've currently added to our "cautious" list.
In general, there are always market risks, but that's especially true now with the tremendous macroeconomic uncertainties and the fact that new data has come in. That's exactly why right now is an excellent time to consider doing some spring cleaning.
Just over the past week, we've seen 302 total stocks downgraded to "E" territory.
That's a fairly large amount of downgrades, and I suggest you take a look for yourself to see if you currently own any of these names, or were considering owning them.
The best part? It's so easy to see what stocks were recently downgraded. Just go to our Stock Ratings page, filter for "E+" through "E-" rated stocks and click "Rating Change Downgraded."
As you can see above, stocks like Denali Therapeutics (DNLI), Bausch Health Companies (BHC) and SpringWorks Therapeutics (SWTX) were downgraded.
You may have also noticed that these are all companies in the biotechnology industry.
A stock with an "E" rating means "the company's stock is not good, with significant downside risks outweighing any upside potential. This opinion is based on the company's current financial condition." In other words, we recommend you be especially cautious.
As always, I recommend you be sure to check the complete Ratings History so that you can get a sense of the direction it's taking, and how far it has been downgraded. In Denali Therapeutics' case, it has been downgraded marginally from a "D-."
On the flip side, there were 4 "A" ratings upgrades over the past week.
4 New "A"-Rated Stocks
In general, I would call our Stock Ratings "very intense and highly analyzed," so these new four names, and any "A"-rated stock for that matter, should be on your radar.
The Hershey Company (HSY) particularly stands out because it was recently upgraded to an "A-", and now it's an "A". Other names like Comfort Systems USA (FIX), Sunoco (SUN) and Hostess Brands (TWNK), which are rated "A-", are stronger names that you should take a look at.
Also, in regard to the above stocks, under the "7-Day Total Return" section, you can see that each of the four (as of this writing) are down a few percentage points recently. That is another very useful tool when looking at our Stock Ratings.
Frankly, these features I have quickly ran through with you today are just the beginning when it comes to the usefulness of our Ratings. To expand on this, play around with the Ratings and see what other tools are helpful for you. I can assure you that you will find some features that make your investment research easier.
Whether you're actually doing some last-minute spring cleaning around the house or for your portfolio, Weiss Ratings can certainly be a huge help with the latter.
With so much noise out there, we make it easy for you to conduct your own investment research.
Until next time,
Gavin Magor
P.S. We've been warning loyal readers like you about a new government program called Fed Now — or what we call Fed Control. This is why I urge you to join founder, Dr. Martin Weiss, for our first-ever Emergency Banking Summit on Tuesday, June 6, at 2 p.m. Eastern. It's free, and you'll want to attend. Just click here to sign up.