Uber Is Trying To Do What?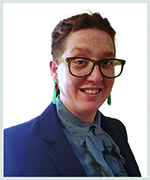 By Kelly Green
Uber, with its local logistics solutions, thinks it can allow customers to have anything delivered within an hour. This is based on the premise that on-demand will be the next revolution in commerce and e-commerce.
On Tuesday, Uber Technologies (UBER) CEO Dara Khosrowshahi apparently implied at the ShopTalk conference in Los Angeles that the company is planning to "out-Amazon" Amazon.com (AMZN).
He compared Uber's offerings to e-commerce staple Shopify (SHOP).
If you're not familiar with Shopify, a great way to quickly see what the company does is by utilizing the Profile tab on WeissRatings.com.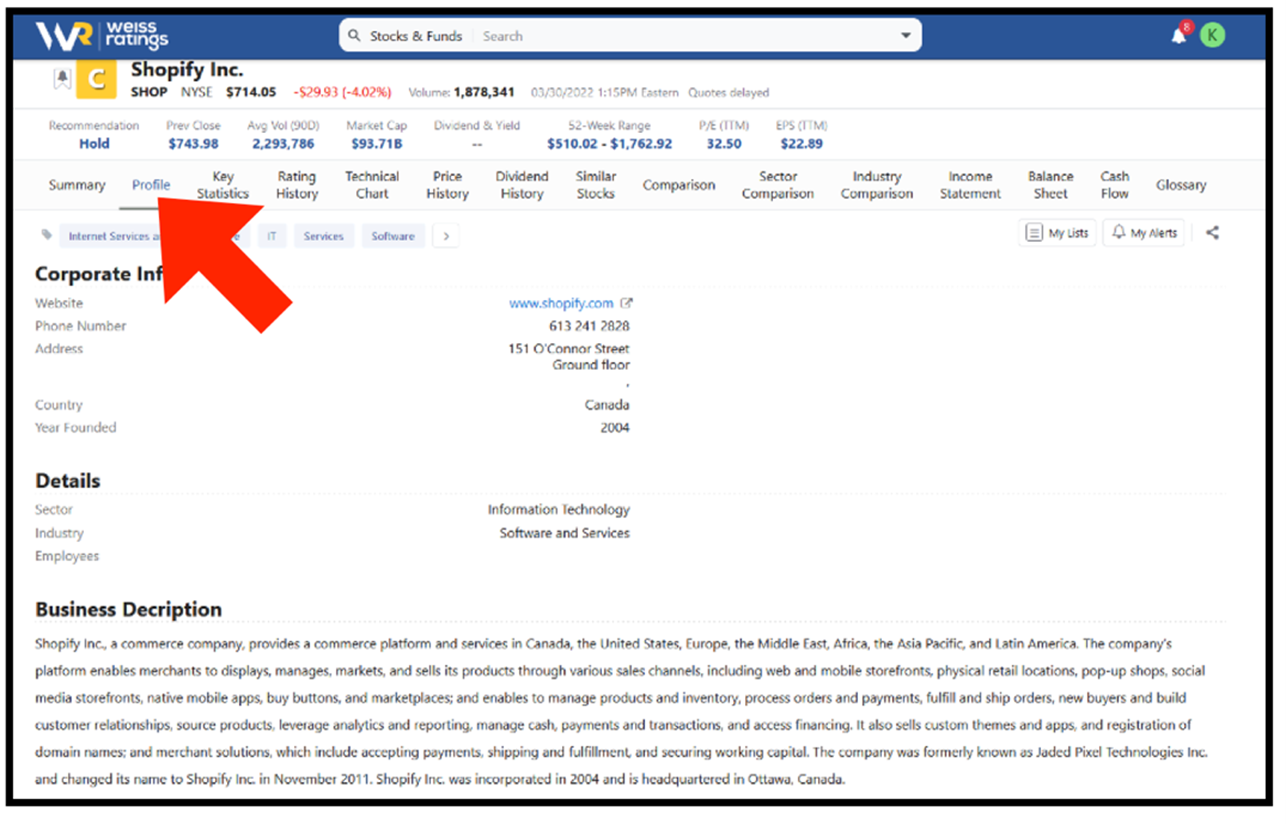 You can tell a lot about a company based on the information provided on this page.
We can see that Shopify is a 17-year-old company in the software and services industry. The "Business Description" section gives more specific details.
Shopify is a merchant solutions platform that enables merchants to sell its products through digital channels.
If you wanted more information, it would be easy to click on the company website and navigate to the about section half-way through the page.
Shopify has been a company that saw great success during the pandemic.
Businesses needed to be able to quickly pivot to e-commerce and the Shopify platform includes all the needed software in one place.
Uber thinks that it can essentially operate as a local Shopify.
Khosrowshahi elaborated that this platform will allow consumers to use the same ID and payment options for rides, food or retail.
It allows merchants to reach more of their local audience through the Uber marketplace. And earners on the platform will have more flexible earnings opportunities.
I can't help but think back to the last time that I used a service to get groceries delivered.
It was about 12 weeks ago when my household was finally hit by COVID-19. We had no choice but to order some groceries through the local Publix powered by a company similar to Uber.
I quickly found out that I had to be watching the app the entire time that the shopper was shopping … or I would end up with a different flavor of Gatorade … or sometimes a replacement that was nothing like the original.
And one day, we got our entire order and then some. Not once did I get exactly what I was trying to get, nor was it delivered at the time it was supposed to be.
The even wilder part of this Uber announcement is that it was made on the same day that a caravan of Uber and Lyft (LYFT) drivers rolled across the Brooklyn Bridge to Uber's Manhattan headquarters. These New York City drivers are struggling after not being included in either app's nationwide gas surcharge fee.
I personally can't see Uber being anywhere near as big as Amazon anytime soon. A quick look on WeissRatings.com shows that Uber has a market cap of $72.7 billion:
Compare that to Amazon's $1.7 trillion:
Those screenshots also show Uber's trailing earnings per share (EPS) of -32 cents compared to Amazon's $64.84 per share.
You could even use the Key Statistics tab, which allows you to see even more key metrics at a quick glance.
You can even see the financial data on WeissRatings.com by using the Income Statement, Balance Sheet and Cashflow tabs.
E-commerce is a macro trend that no logical investor should ignore.
We've seen how important it's become over the past 20 years … and then even more rapidly over the past three years. I'll be adding Uber to my watchlist, but I'm not going to invest in it just because it thinks it's going to reinvent local e-commerce.
This is why I head over to WeissRatings.com every day when I'm catching up on the financial news.
One piece of information I came across was Dr. Martin Weiss' Great Financial Crisis of 2022 video. If you're looking for ways to protect your finances and build wealth, it's worth the watch, and you can do so by clicking here now.
The Weiss Ratings allows me to quickly fill in any blanks about a company. Then I can see if it's worth a deep dive analysis … or just a quick watchlist add.
Best,
Kelly Green