Maxar Technologies Launches Breakthrough
There's a major opportunity taking liftoff in the space industry.
Maxar Technologies (NYSE: MAXR, Rated "D+") announced Tuesday that it would take full control of a jointly owned 3D analytics firm for satellite imagery. The $140 million buyout vertically integrates the satellite firm.
This development speaks volumes about the opportunity above our atmosphere.
Maxar owns a constellation of satellites constantly looking down on Earth. For the past five years, the Colorado company has been working with Saab, a Swedish aerospace group, to develop photorealistic imagery from raw data. The companies formed a joint venture called Vricon and got to work. Now Maxar is bringing everything in house.
Related Post: Space Is the New Frontier for Investors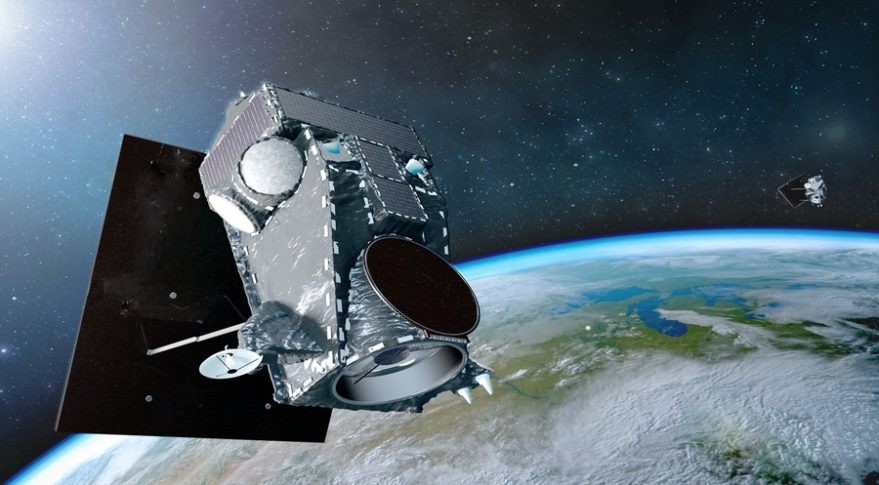 CEO Dan Jablonsky noted that Vricon had $40 million in sales during 2019, with approximately $20 million in gross profits, according to a report at CNBC.
For the past several years, Maxar has been furiously investing in next-generation hardware. The company raised $600 million to develop the first SIX Legion satellites, and will work on deployment next year with SpaceX, its launch partner.
SpaceX changed the economics of space with its reusable rocket technology. Getting 1-kilogram orbit used to cost $54,000. SpaceX reduced payload deployment costs by a factor of 27. Now Jablonsky is intent on taking advantage.
Demand for 3D photorealistic imagery is robust. For example, Sprint uses the 3D modelling to layout its 5G infrastructure plans. The United States Army uses Maxar data to build photorealistic, 3D models of actual battlefield environments for training.
A company blog post in 2019 highlights the many operational benefits of a highly immersive synthetic training environment.
Maxar is involved in other parts of the space economy, as well. The company builds robots for exploration, propulsion systems for space vehicles and modular spacecrafts.
However, the future of the business is 3D imagery and data analytics. Using data to inform decisions is a story being told in corporate boardrooms all over the globe.
Digital data is transforming commerce. Reusable rockets make the economics work for beaming data back to Earth from outer space. It turns out that knowing the exact location of earthbound objects is a valuable business.
Related Post: Opportunities in the Final Frontier
Maxar has an uneven history of sales growth. The company had revenues of $2.2 billion in 2019, a decline of 5.5%. Shares trade at only 0.7 times sales.
The business plan is clearly impressive. It's one that investors should keep an eye on — it could shuttle much higher with their ambitious plans.
Best wishes,
Jon D. Markman