Oil Giant Leads Shift to Carbon-Neutral Energy
The global energy complex is in a state of flux made worse by the war in Ukraine, overzealous European lawmakers and unpredictable oil exporters.
Bloomberg reported Tuesday that the Saudis are talking with their OPEC partners about reducing global oil supplies. The move could send prices sharply higher and shift the global economy toward recession.
Investors should consider buying Equinor ASA (EQNR), a Norwegian energy producer.
Equinor was created in 2007 by the merger of Statoil and the oil and gas operations of Norsk Hydro. The business is 67% owned by the government of Norway. However, Norway is now an extremely green country.
Legislators are pushing executives at Equinor to move quickly to green energy, such as offshore wind farms.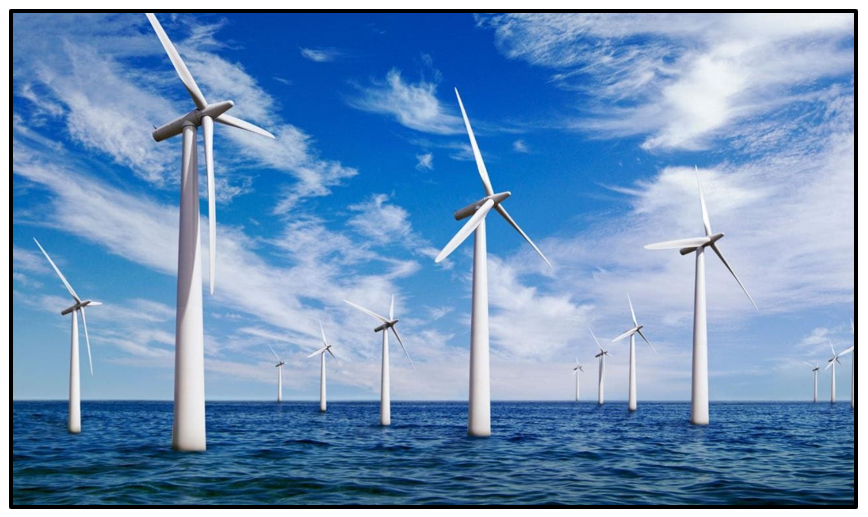 Unfortunately, Eastern Europe is in the middle of a war in Ukraine. Russia is threatening to withhold natural gas from the continent, and the major oil exporting countries have no interest in helping the West sort through the current bottleneck.
The bottom line is that Europe is in the midst of a self-inflicted energy crisis.
Lawmakers on the continent were too ambitious cutting back on traditional oil and gas production. Although they're rapidly increasing incentives for green energy, development is coming onstream far too slowly to replace traditional fuels from Russia and now OPEC. It's a mess.
Related post: The Gas Crisis in Europe Heats Up
Equinor is in the right place at the right time. The company still derives 80% of its income from oil and gas production … however, as executives were pushed to get greener, faster, they stumbled into a winning combination. For the past five years executives have been dramatically reducing the footprint of the traditional fossil fuel business. The company is spending far less to procure oil and gas.
In 2021, the Stavager-based company produced energy in only 15 countries. That's down from programs in 30 countries only five years ago. The number of host countries in 2022 should fall to only five.

Fortunately, the company is selling the oil it does produce at record prices, generating huge profits and free cash flow then returning a lot of that capital to shareholders.

CEO Anders Opedal told CNBC International in February that the company will purchase $1.2 billion in shares annually, and the dividend could grow to 4% by 2023.
There's also a solid story to tell about Equinor around the transition to green energy.

The trend to green energy is one of the biggest current investment themes. Institutional investors are clamoring for companies that meet strict environmental, social and governance criteria.
By 2030, Opedal claims that 50% of revenues will come from low carbon sources. Also, two-thirds of a planned capacity of 12–16 gigawatts of clean power will come from massive offshore wind projects at Hywind, Scotland, the world's first floating wind farm; Empire Wind, a project offshore in New York State; and smaller ventures in the North and Baltic Seas.
Related post: Recession-Resistant Big Tech & EV Stocks
There are also projects in the works with partners in Japan, Germany, France, Vietnam, Spain and South Korea, where Equinor will join forces with the Korean National Oil company to build Donghae Windfarm, a 200-megawatt floating facility.
Development of these green energy projects come at an important moment in history. The world's fossil fuel producers are flexing their political muscles, Russia is at war in Ukraine and Prince Abdulaziz bin Salman Al Saud, the Saudi energy ministry chief, is talking about OPEC production cuts only one month after President Joe Biden met with Saudi leaders to ensure increased supply of oil to stabilize world markets.
Abdulaziz now says that the slump in oil prices doesn't reflect real-world tight supplies. Oil prices added 3.7% on Tuesday to $93.80 per barrel.
Last week, Saudi Aramco, the state-owned oil company, announced second-half profits of $87.9 billion.
At a price of $40.92, shares of Equinor trades at only 7.6 times forward earnings and 1 times sales. The dividend yield is over 3%.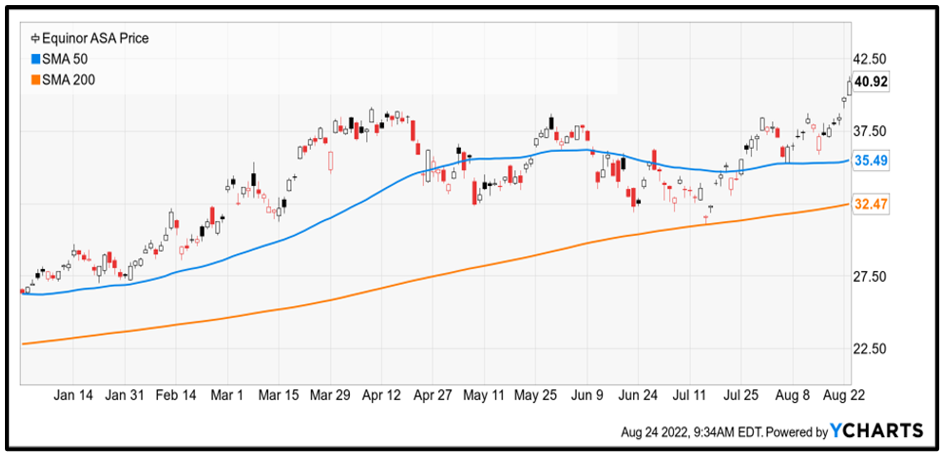 Longer-term investors should consider buying shares on any pullback to the $36 level.
As always, make sure to do your due diligence beforehand.
Best wishes,
Jon D. Markman
P.S. Earlier this week, Dr. Martin Weiss held a free tutorial for an all-weather strategy that helps investors consistently beat the market. Testing shows this strategy would've beaten the S&P 500 nearly 5-to-1 over the past 19 years! See how it works by clicking here.