Reality's Video Game Victor
The biggest corporations in the world are competing for your greatest asset in life.
I'm talking about your time.
Executives believe they can monetize it … and the venue of choice is video games.
So, it's time to level up your investing strategies because the video game industry is unlocking new opportunities at a historic pace.
On Monday, Bungie, the video game studio that developed the "Halo" franchise, agreed to be acquired by Sony (SONY).
Related Post: The New War Is Digital
The $3.6 billion deal brings another studio under the PlayStation umbrella.
The video game industry is consolidating quickly, and investors need to realize what's happening.

Microsoft (MSFT) purchased Activision Blizzard (ATVI) in early January for $68.7 billion.
The buyout brought key franchises such as "Call of Duty," "Overwatch" and "Candy Crush Saga" into the Xbox ecosystem.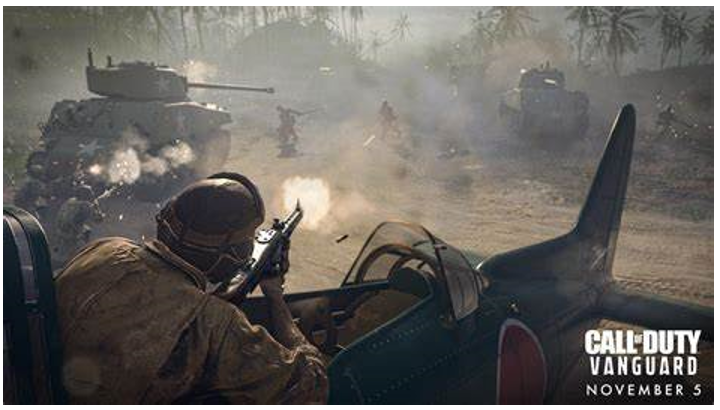 Less than a year ago, the software giant based in Redmond, Washington, bought Bethesda Softworks, the maker of the game titles "Doom Fallout," "Elder Scrolls" and "Wolfenstein" in a $7.5 billion deal.
Meanwhile Apple (AAPL), Alphabet (GOOGL), Nvidia (NVDA) and Amazon.com (AMZN) have all announced video game platforms.
And Netflix (NFLX) executives announced in July 2021 that games will be coming to its streaming media platform as an add-on.
Chiefs of the largest tech companies in the world understand that video games are a bigger business than movies and sports combined.
The opportunity is too big to miss.
During the pandemic, video game revenues reached $179.7 billion, surpassing the combined sales of film and global professional sports, according to IDC data.
Growth accelerated in 2021 as both Microsoft and Sony released upgraded versions of their game consoles.
In the 15th edition of its digital media trends, analysts at Deloitte found that gaming is likely to extend its lead in the future over other media.
People born after the mid-1990s prefer video games to all other forms of entertainment, and their time is limited.
Chasing that time is the crux of the latest land grab in the video game studio space.
There's no question: Microsoft and Sony have the dominant console platforms.
As the sector moves toward cloud and mobile gameplay, it's important to ensure access to the most popular games.
Investors are getting it wrong, especially in the case of Sony.

Shares have been weaker since Microsoft announced its Activision acquisition.
The bet is games like "Call of Duty" will become an Xbox exclusive in the future.
Likewise, Microsoft stock was weaker Monday on the Sony and Bungie tie-up. This is wrongheaded ... and a golden opportunity to level up for investors.
There is no reason for Sony and Microsoft to make any of their largest titles exclusive.
Related Post: Bitcoin Is Here to Stay
It shrinks the business opportunity.
It would be like film studio restricting the showing of its films to wholly owned theatres.
The objective is to grow sales, not cut them in half. And I expect them to grow like weeds.
Sony shares were trading at $127.50 before the Microsoft-Activision deal.
At the price of $109.28 at the time of writing, the stock trades at 16.4 times forward earnings and only 1.6 times sales.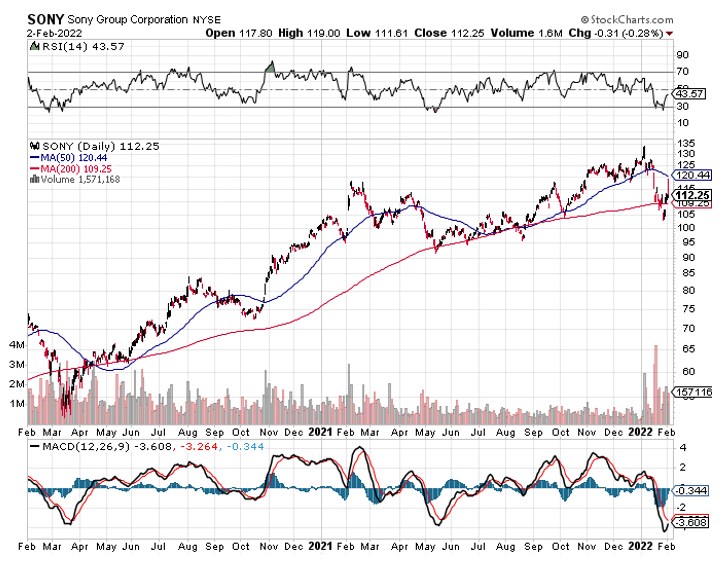 Given the size and growth of the gaming marketplace, these metrics look very justified.
Remember to always do your own due diligence, but savvy investors should strongly consider buying into any weakness.
Best Wishes,
Jon D. Markman