Are You Missing the Bitcoin Rally?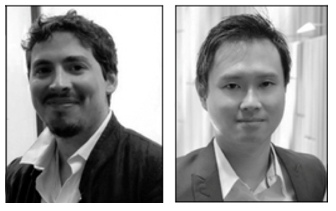 Bitcoin (BTC, Tech/Adoption Grade "A-") is hovering around the $19,200 level as of this writing, having pushed as high as $19,411.83 during the last 24 hours, according to Coinmarketcap.com. Last Tuesday, BTC hit $19,845.98, a 52-week high on that platform.
As multiple technical analysts on Twitter have pointed out, there's a lot of supply at these levels. It's only a matter of time, however, before demand starts to eat some of that up … and that's when we'll see the move past $20,000 and beyond.
There are a few key reasons for this new bull market for Bitcoin and the cryptocurrency complex generally, as we tweeted this morning.
Governments and central banks are unlikely to stop propping up a global economy seemingly addicted to stimulus. That plus the multiple signs of emerging institutional support is a recipe for a sustainable #crypto rally.

— Weiss Crypto Ratings (@WeissCrypto) December 7, 2020
It seems that more and more investors are beginning to realize that they too might be missing something.
According to the positive feedback loop, the higher #Bitcoin's price goes, the easier it is for its market cap to shoot up even faster and higher. #BTC is going to $100,000 and above, and because of the positive feedback loop, it's going to happen sooner than you think.

— Weiss Crypto Ratings (@WeissCrypto) December 3, 2020
Here's how we explained that "positive feedback loop" in the November 2020 issue of Weiss Crypto Investor:
These high priests of money and finance are going to keep their collective foot on the gas to prop up a hopelessly hyper-indebted system.

And, thus, kick the can down the road just a little further.

We can't tell you precisely when the final collapse will come. But what we do know is this:

Between now and then, crypto assets — which more and more investors see as the ultimate safe haven — are going to be orders of magnitude higher than they are today.

Plus, there's never been a better time to buy top Weiss-rated cryptocurrencies.

The Most Bullish Crypto Market since 2017's Wild and Crazy Bull Run

Actually, the main difference between 2017 and now … is that it's still very, very early in this new crypto bull market, which began in December 2018.

Back then, very few noticed the subtly shifting tides. That's still true today.

Ironically, this is the fresh kindling that fuels a raging bull.

People notice the rally, pile into crypto, pushing valuations higher — which only attracts more to do the same.
Some of the "smartest" investors in the world simply don't get it.
That's OK.
We'll continue to enjoy the unfolding fundamental story, as technical factors push and pull us to new all-time highs …
Best,
Juan and Bruce