Big-Money Bitcoin Bulls Are Just Like Us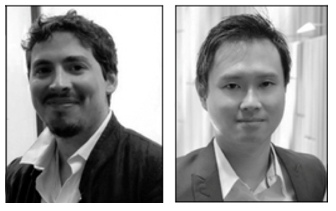 "Frankly," said Jim Druckenmiller on CNBC last Monday, "if the gold bet works, the Bitcoin bet will probably work better because it's thinner, more illiquid and has a lot more beta to it."
In the CNBC.com story about the interview, you won't find mention of Bitcoin (BTC, Tech/Adoption Grade "A-") until the final paragraph:
The investor also said that inflation is likely to rise over the next five to six years due to the Federal Reserve's massive stimulative measures, noting he likes both gold and bitcoin as ways of hedging against those potential inflationary pressures.
Coindesk was, of course, a bit more up front about it. Nicole Acheson followed this weekend with a deeper dive into Jim Druckenmiller's Bitcoin position:
This is not Druckenmiller saying that Bitcoin has a better value proposition than gold, or that it has a harder cap or that decentralization is the way to go.

No, this is Druckenmiller saying that Bitcoin has more upside because of its market inefficiencies. Let that sink in: The very characteristics that many investors have cited as barriers to investment are what a renowned investor believes will award bitcoin a better performance.

These three factors are all interrelated, dependent perhaps, but they're not the same.
Click here to read the whole thing; it's worth it.
In short, we agree 100% with the analysis, and we agree that Druckenmiller probably hasn't "taken the orange pill to become a raging Bitcoin enthusiast."
He's just being pragmatic in seeing upside potential, and he noted the correlation to gold. A lot of institutional investors are doing that, as we noted on Friday.
You know what? That's good enough.
And — by the way — we were all there once.
Literally most of us who eventually became raging crypto bulls were initially interested because we saw upside in our bets and felt it made sense to allocate some portion of our funds to this emerging asset class.
And then you do the deep dive ...
And, as you keep searching, you keep finding things you love.
What's that? Smart contracts? Oh, that's interesting … decentralized finance? "DeFi"?
What do you mean credit markets without intermediaries? I wonder how it's all put together ...
Ah, direct custody ...
Woah, this miner thing makes no sense, so wasteful, wastes so much electricity ... What's that? It can resist all manner of attacks?
See what I'm saying?
There's an elegant simplicity to it all.
Of course, Druckenmiller is just dipping his toes. He recognizes there is at least some potential. Good. It's a start. Or maybe it isn't. Maybe Bitcoin will only ever be a high-beta play on gold for him.
Again, we all started like that, the bulk of us at least. We went in because it went from 100 to 1,000, and maybe it can do the same in the future.
That's just the start of the journey. Curious minds will dig deeper and be fascinated by what they find.
Best,
Juan and Bruce