Bitcoin Blasts to Record Highs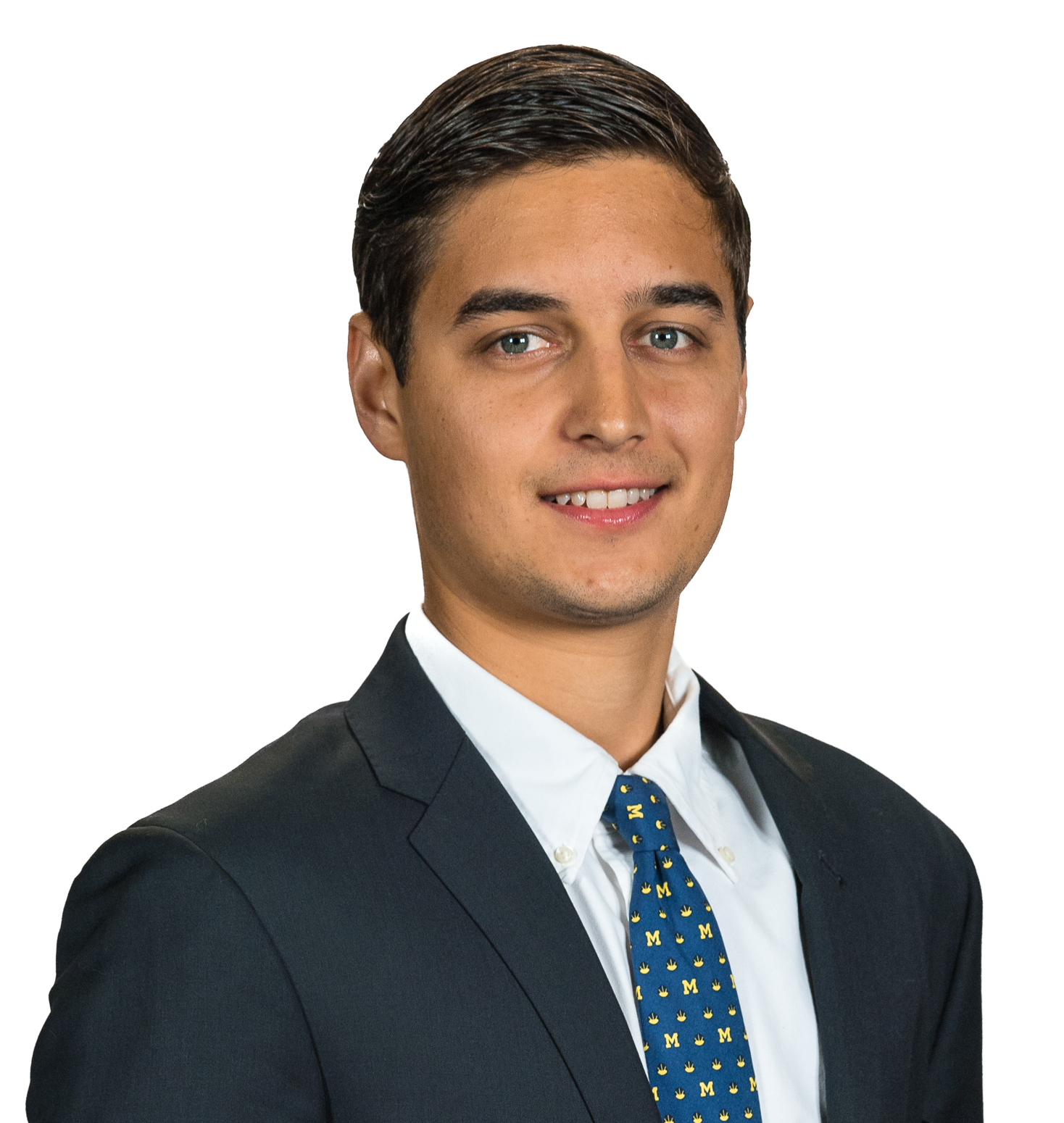 • Bitcoin (BTC, Tech/Adoption Grade "A-") continues its tear, pulling up the entire market with it.

• Signs of an altcoin season are there, as some assets see 30%-plus single-day gains, although this time around it feels different.

• Binance (BNB, Tech/Adoption Grade "D+") is up over 100% in the last seven days.
Yesterday was one heck of a crazy day for cryptocurrency, with Bitcoin rising more than $8,000 and rocketing above $46,000.
Tesla, Inc. (Nasdaq: TSLA) allocating almost 15% of its cash position into BTC was likely just the next significant step in a bigger movement for corporate crypto purchases. Even more bullish than the news of the crypto purchase itself was the language that Tesla used in its filing with the Securities and Exchange Commission — and I highly recommend you take the time to read this summary or the complete document.
Bitcoin had a predictably impressive reaction to the news, shooting from around $38,000 all the way up to over $46,000. All eyes are on $50,000.
Here's Bitcoin in U.S. dollar terms via Coinbase: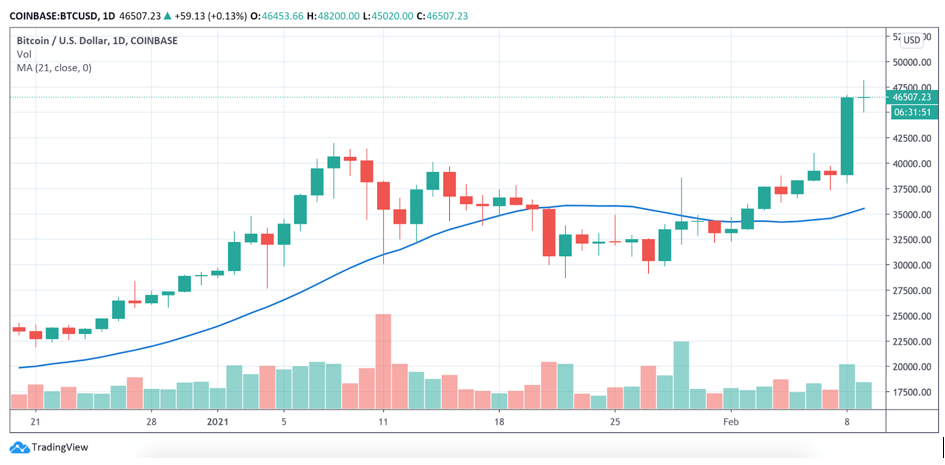 Ethereum (ETH, Tech/Adoption Grade "A-") performed very strongly last week but has seemingly taken a back seat this week to Bitcoin. ETH hasn't been able to close above $1,800 and is facing heavy resistance at that level. If the bulls can push ETH above $1,800, the price will likely ride all the way up to $2,000.
Here's ETH in U.S. dollar terms via Coinbase: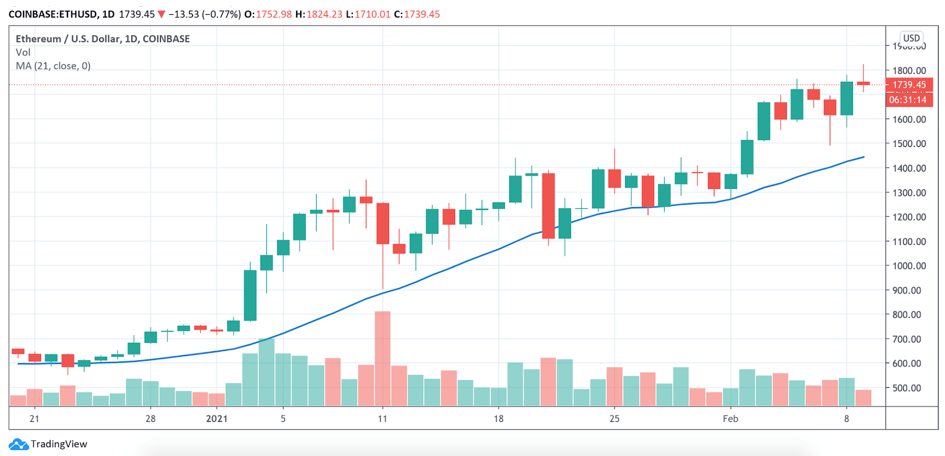 Binance is a project we haven't covered before, and it's time we give it some attention.
BNB has been on an absolute tear since the start of 2021, having gained almost 180% since Jan 1. It's up 30% today alone and has cracked $100 for the first time, reaching an all-time high close to $120 before retracing to about $106. Like many other altcoins right now, BNB is in uncharted waters.
Here's BNB in U.S. dollar terms via Binance: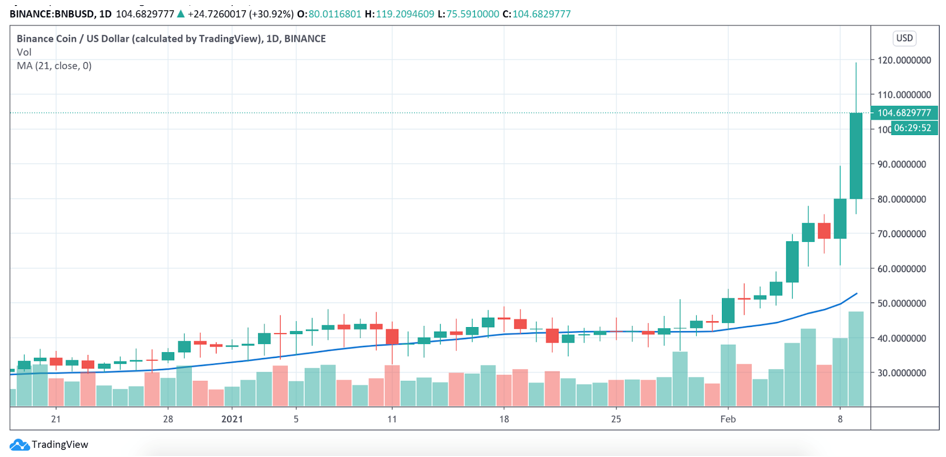 Notable News, Notes and Tweets
What's Next
Today is a good time to zoom out and evaluate the bigger picture.
Large corporations like MicroStrategy Inc. (Nasdaq: MSTR) and Tesla have begun to shift cash reserves to Bitcoin. Public crypto sentiment is trending upward but is still nowhere near the highs of 2017. That goes to show that demand right now is not being driven by retail traders, as was the case in the last bull market.
Institutions and large corporations are fueling this fire. And there's room to grow when retail investors jump back aboard.
Bitcoin has been setting new all-time highs month after month now since November. Ethereum and many other altcoins are also at new highs and still have lots of room to grow relative to BTC.
Despite the massive gains we've already seen so far this year, there's plenty of upside. That's not to say it'll be a straight line higher — remember, retracements of 20%, 30% even 40% are par for the crypto course.
At the end of the day, strong hands see the best gains.
Enjoy the ride.
Best,
Alex