Alex Benfield
|
Crypto Analyst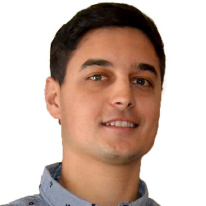 Alex Benfield graduated with a degree in industrial and operating engineering from the University of Michigan at Ann Arbor, and has been actively researching and investing in cryptocurrencies since 2017.
Prior to joining Weiss Ratings, Alex worked as a data analyst at a major cryptocurrency data firm. There, he worked with crypto asset managers and created trading strategies using data such as on-chain analysis, market trends and smart-contract data.
Alex works closely with Juan Villaverde on the Weiss Crypto Investor and Weiss Crypto Portfolio. He focuses on timing the market to optimize medium-/long-term swing trades on blue-chip cryptocurrencies. He also gauges market sentiment data to find rising lesser-known crypto assets ready to explode in growth.