Solana's Surge Shows What to Look for in Altcoins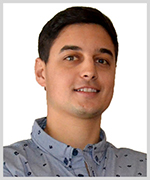 By Alex Benfield
Altcoins are always hit hardest in crypto bear markets. That's because altcoins are powered — and hindered — by speculation.
That's why many projects end up more than 90% down from their bull market highs to their bear market lows. And some of those projects never recover.
Some altcoins, however, stick around and manage to make new highs in a new bull market.
The name of the game in altcoin investing is finding those projects that are likely to make new cycle highs in each bull market.
Right now, altcoins are finally waking up from their bear market hibernation, meaning its time to find those project that will perform well in the coming bull run.
How can you do that? By researching what developments have been made during the bear market.
See, while investors are hibernating, developers should be hard at work. That way, when the bull market comes around, price increases aren't just driven by additional liquidity in the market but by fundamental improvements to the project.
Let's look at one of the darlings of the previous bull cycle, Solana (SOL, "C"), as an example.
Solana is a Layer-1 blockchain that prioritizes fast speeds and affordable transaction fees, addressing right off the bat the two most significant hurdles to cryptocurrency transactions.
That's what initially made it so popular.
Its proof-of-history consensus mechanism, coupled with the efficiency of its network, has positioned Solana as a preferred platform for developers, particularly in the realms of DeFi and NFTs.
And where the developers are, users will eventually follow. At the peak of the 2021 bull market, SOL's price reached its all-time high near $260.
But the bull couldn't last forever. And in addition to the correction that came with the changing of the cycles, SOL was pulled down further by its ties to both Alameda and Sam Bankman-Fried. When FTX collapsed, so did the price of SOL, dropping from around $35 in fall of 2022 to a bear market low of about $8.
But that didn't mean work stopped. The Solana network has seen noticeable growth in daily active users, as tracked by daily active addresses due to its developer-friendly setup.
Indeed, Solana has been hard at work, even during the stagnant year we've had in terms of price action. That's why Solana Labs was able to make some big announcements lately, including:
Notable partnerships such as Google Cloud, which now runs a Solana validator, Instagram, which will integrate Solana as one of the first chains on the social media platform's NFT expansion project, and Visa (V) to process its stablecoin payments.
The deployment of the QUIC protocol, which opens up more ways to further improve the stability of data transfers across the network.
The ongoing development of the Jump Firedancer validator, which aims to put an end to network outages before the end of the year. The network has been plagued by outages, but co-founder Anatoly Yakovenko believes this upgrade will make Solana as reliable as Ethereum.
That's why, despite dwindling for months, SOL took off when Bitcoin began its recent rally.
And in true altcoin fashion, its swings were bigger. Where Bitcoin closed Oct. 16 — when rumors of a spot BTC ETF first spread — up roughly 5%, SOL closed the day up about 10%.
At the time of writing, SOL recently crossed the psychologically important $40 level. Not only is that a roughly 5x gain from its bear market low, it's also something it hasn't happened since before the FTX crash!
This bullish price action signals a robust resurgence in investor confidence and market momentum.
SOL has now entered a new resistance channel between $40-$60. And above $60, there isn't much resistance to speak of before it hits $80. After such a sharp rally in the past few weeks, expect things to start to slow down in the near term.
But looking further out, we believe an even more favorable climate will emerge for Solana. Particularly when it gets hit by the tailwind that'll be created by the convergence of several macroeconomic factors we're anticipating — such as the next Bitcoin (BTC, "A-") halving event, which traditionally heralds a broader market upturn, and the potential approval of cryptocurrency ETFs.
Given its technological prowess, burgeoning ecosystem and the macroeconomic tailwinds, Solana is well positioned to not only revisit but potentially surpass its previous all-time highs in the next bull cycle.
What's Next
Elsewhere in the market, things are looking much more positive than in previous weeks, although not quite as exciting as Solana.
Bitcoin has now held above $30,000 for over a week and is trading above $34,000 today. Still, we can see things have cooled off a bit after its October rally. There are rumors that the first spot Bitcoin ETF could be approved imminently, and I believe that is certainly a factor that is allowing BTC to hold these levels right now.
There still may be one last larger correction before the bull market truly starts, but the chances of Bitcoin falling below its September low of $25,000 are very slim.
Looking across the broader crypto landscape, the currents of change are palpable. Bitcoin's stability above $30,000, whispers of impending ETF approvals and the countdown to the next halving event weave together a tapestry of optimism.
Solana's journey and its positioning at the forefront of the emerging bull market serve as a beacon for altcoins navigating the tumultuous waters of speculation. With its cutting-edge technology, burgeoning ecosystem and the favorable macroeconomic environment, Solana stands poised to not only revisit but eclipse its past glories and previous all-time high.
But it's not the only altcoin that has that potential.
Reviewing recent network developments and upgrades as well as future plans, researching active usership and utilizing the tools available to you here on our Weiss Ratings site — such as our Weiss crypto ratings — are ways you can determine if your favorite altcoin can reclaim or even surpass its previous highs … or if you're better off looking somewhere else.
As investors, we stand at the cusp of a new era in crypto, one marked by discernment, resilience and the relentless pursuit of innovation. Our patience exhibited over the spring and summer of 2023 is starting to pay off.
Good times lie ahead, enjoy the ride.
Best,
Alex