Bitcoin Breaks Range to Lead Broad Crypto Rally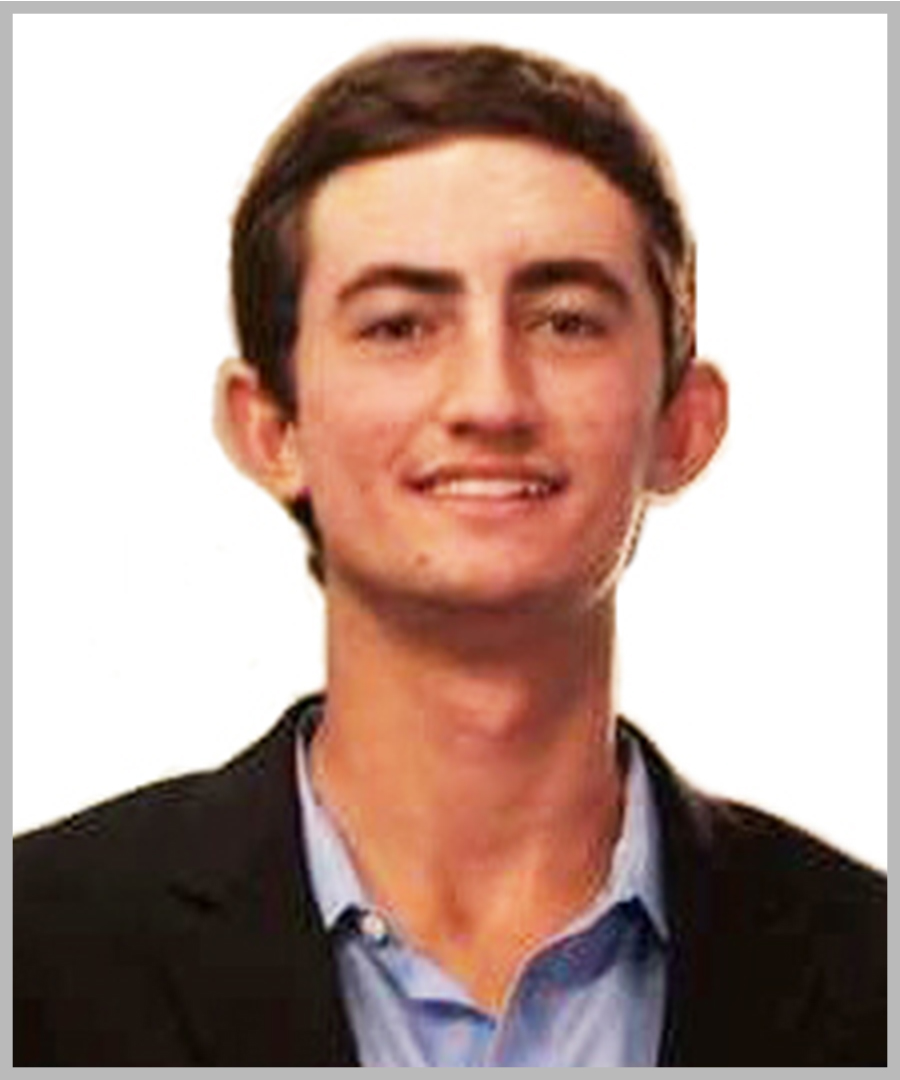 • Bitcoin (BTC, Tech/Adoption Grade "A-") is up about 8% today, as it looks to reverse its recent skid. It's settled around the $47,000 price level.

• Ethereum (ETH, Tech/Adoption Grade "A-") is up 7% so far and it's back above $3,200.

• Bitcoin's crypto market dominance increased 110 basis points to 42.8%.
The King of Crypto has been consolidating since early September. But that range-bound trading ended today as Bitcoin jumped to about $48,000 earlier. It's since retraced back to around $47,000., but the move still rang the bell for bullish sentiment as large-cap altcoins followed suit.
Bitcoin was easily able to overtake its 21-day moving average today, and it's a good sign that it has gained traction over the past three trading days. A close above $48,000 would be very bullish, and it could signal the beginning of a promising breakout.
If it can continue with this momentum, we could be gearing up for a significant move higher. Bitcoin will face resistance at $48,000 and then $50,000. Though it's still possible that it isn't finished trading sideways.
Here's Bitcoin's price in U.S. dollars via Coinbase Global (Nasdaq: COIN):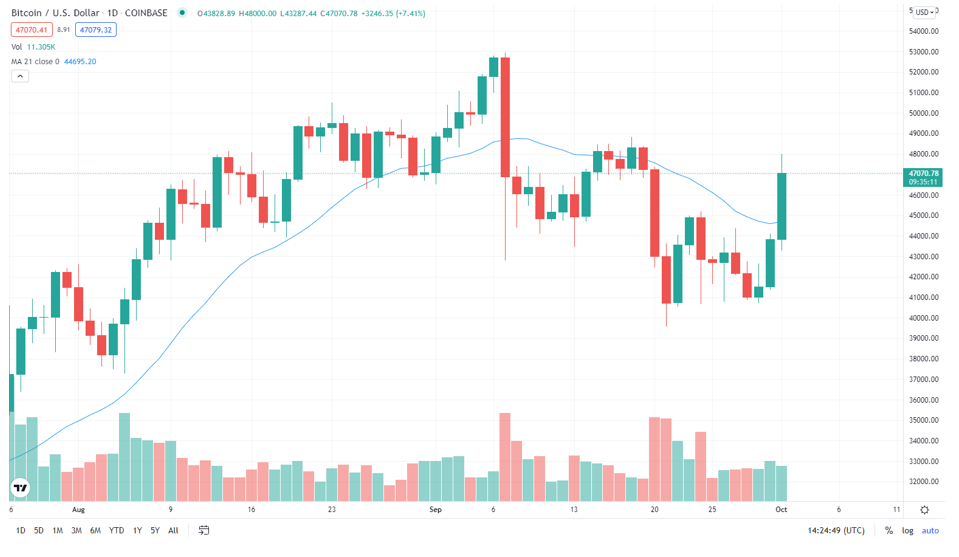 Following Bitcoin's lead, Ethereum is also have a great day. The second largest cryptocurrency by market capitalization broke its recent downtrend and even broke through its recent trading range. It's already up 18% from last Friday's low.
Ethereum could still face resistance if it dips below its 21-day moving average. But the EIP-1559 upgrade should continue to put positive pressure on prices as over 410,000 ETH have been burned to date. That translates to over $1.3 billion worth of ETH eliminated from its supply.
With fundamentals looking strongly bullish, we expect ETH to lead the altcoins higher if Bitcoin sets the positive trend.
Here's Ethereum's price in U.S. dollars via Coinbase: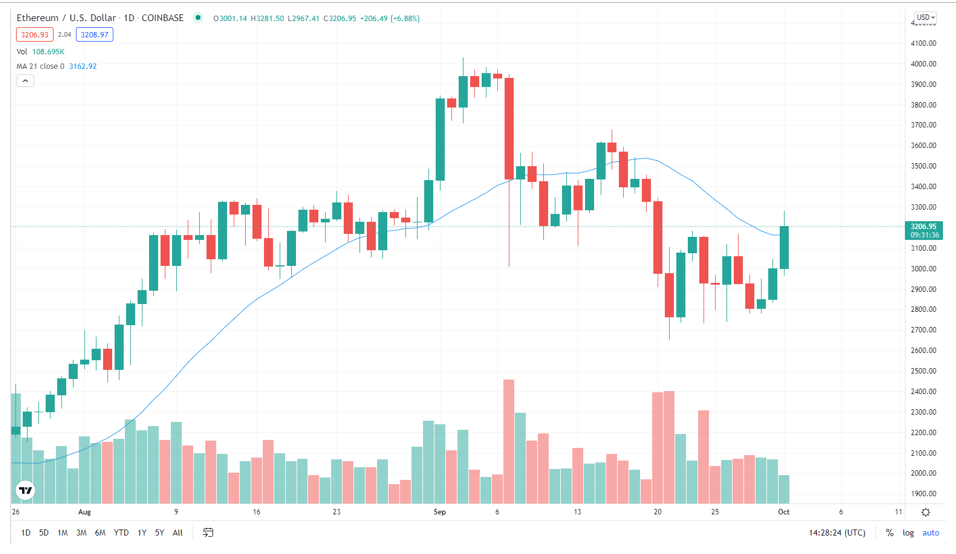 Index Roundup
The crypto market had a down week before today's big move. Since our data's cutoff is on Thursday, all the Weiss Indexes ended in the red. We'll look to next week to confirm if today's climb really gets the bullish rally started.
The Weiss 50 Crypto Index (W50) lost 7.21%, as most of the market slid lower while consolidating.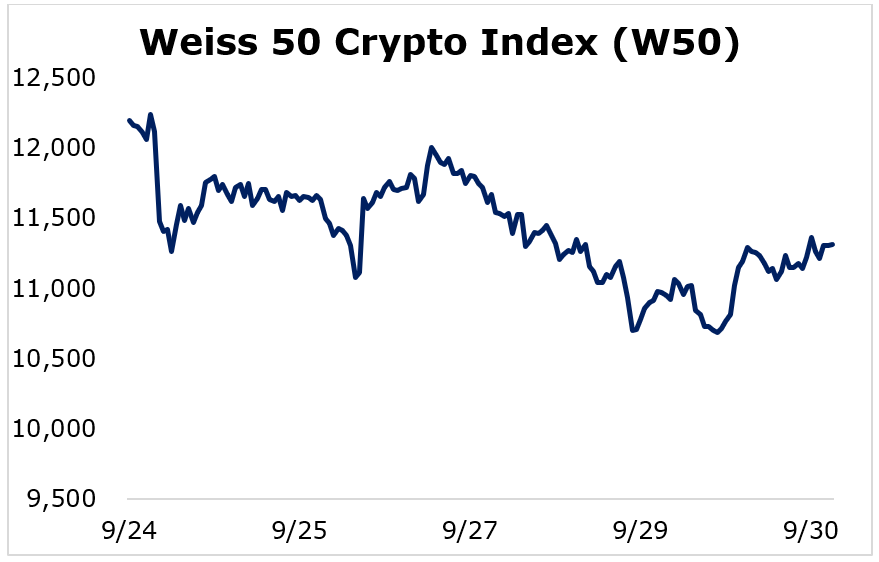 The Weiss 50 Crypto Ex-BTC Index (W50X) dipped 8.79%, illustrating how Bitcoin held its value slightly better than the altcoins.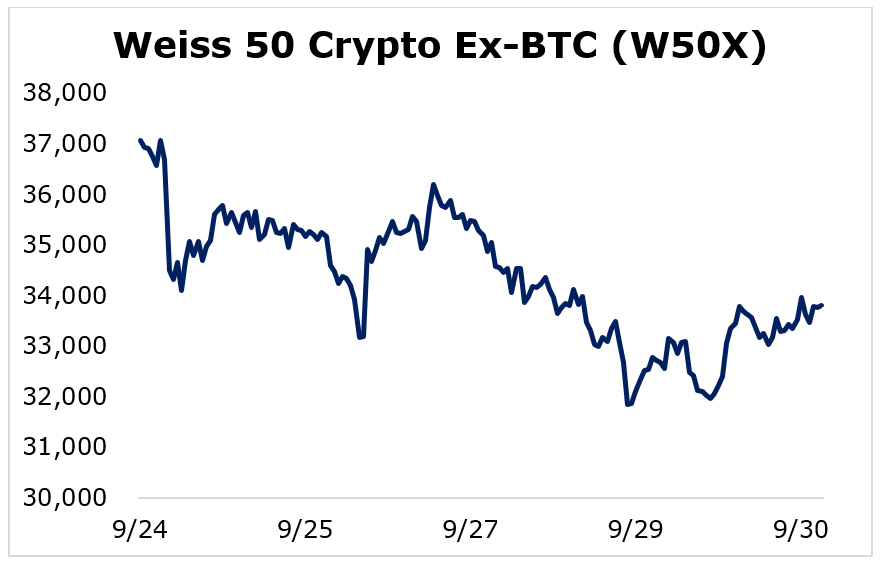 Breaking down this week's performance by market capitalization, we see that the large caps were able to stand their ground more effectively than the less established projects.
The Weiss Large-Cap Crypto Index (WLC) decreased 6.02% during a largely muted week of trading.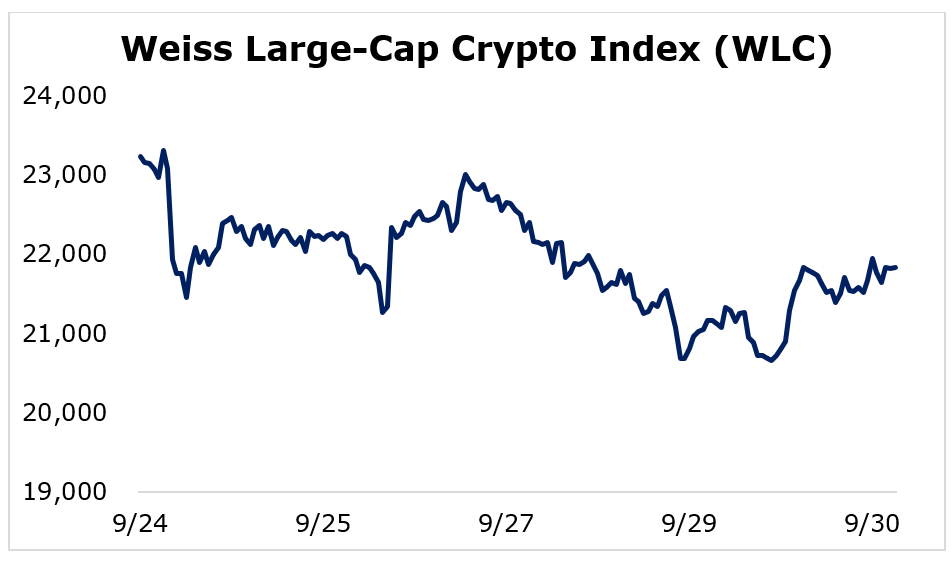 The mid caps performed in the middle of the pack, as the Weiss Mid-Cap Crypto Index (WMC) fell 11.10%.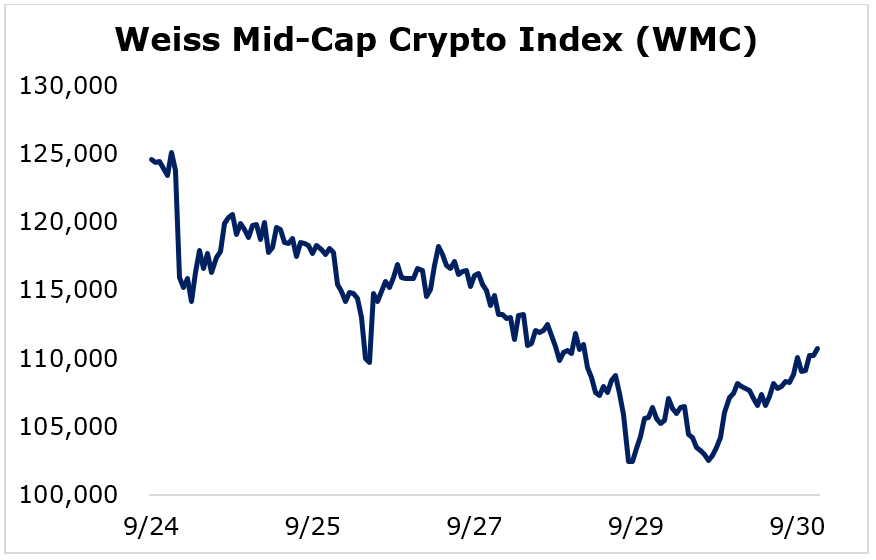 The small caps lost the most by a narrow margin after a several-week period of outperformance. The Weiss Small-Cap Crypto Index (WSC) declined 11.89%.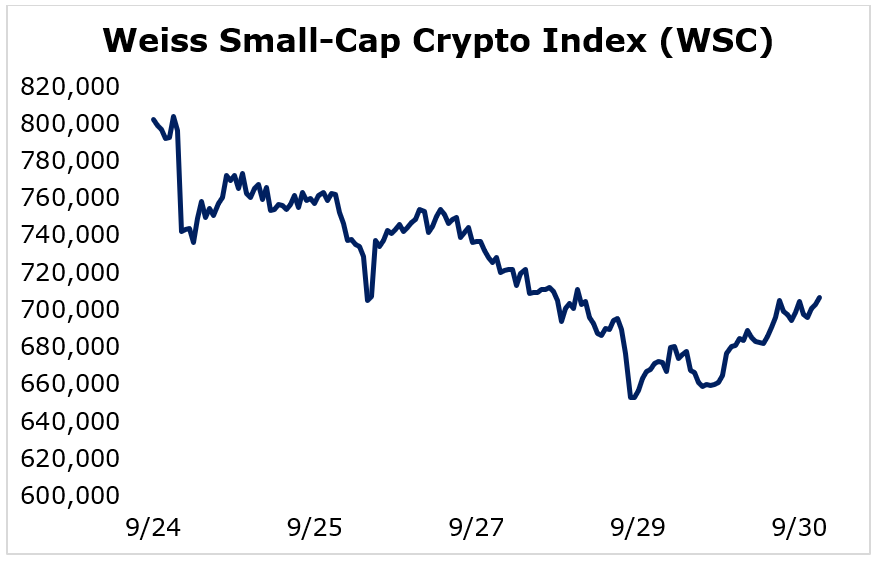 The crypto market continued its extended consolidation throughout the week, and trading was relatively subdued without major swings. The most established cryptocurrencies held their value the best as the small caps took a backseat.
While we're seeing a significant positive move today, it will be important to see if Bitcoin can hold its momentum.
Notable News, Notes and Tweets
• Pomp emphasizes the minimal short-term impact of China banning Bitcoin.

• Hackers were able to bypass Coinbase's multi-factor authentication to steal from over 6,000 customer accounts.

• When asked about cryptocurrencies, Federal Reserve Chair Jerome Powell claimed that he had "no intention to ban them".
What's Next
Bitcoin suffered from a barrage of negative news coming from China last week, but investors are familiar with this song and dance.
China's opposition to crypto is no secret and it has maintained that stance since 2013. The U.S. has taken a more positive stance recently, and policymakers are targeting a more accommodative approach.
Last week's drop offered a nice opportunity to buy the dip given that Bitcoin has already recovered 17% since Friday's low near $40,600. It would be very bullish if Bitcoin can confirm its breakout with confidence. Today's strong price action looks promising as BTC diverges from its recent trend of higher-than-usual correlation with equity markets.
The Coinbase hack will certainly capture mainstream spotlight, highlighting the importance of maximizing security. Leaving cryptos on an exchange carries relatively little risk generally, but risks are still possible, and incidents happen. Hackers are sometimes able to exploit multi-factor authentication, so we recommend storing cryptocurrencies you intend to hold long term in a hard wallet.
Regardless of short-term setbacks, crypto adoption is moving full-steam ahead. If Bitcoin breaks through a few more hurdles, it could march back towards its all-time high ... and bring the broad market along for the ride.
Best,
Sam