Bitcoin Holds $15,000 as Equity Markets Soar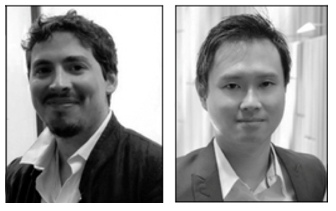 Equity market indexes exploded today on news that Pfizer Inc. (NYSE: PFE) and BioNTech SE (Nasdaq: BNTX) have developed a vaccine that's more than 90% effective against COVID-19 "among those without evidence of prior infection."
As that news hit, it looked like Bitcoin (BTC, Tech/Adoption Grade "A-") was off to a new assault on $16,000, spiking to $15,842.66 at 6:52 a.m. EST.
The crypto market leader has backed off since Pfizer's and BioNTech's announcement but still holds ground above $15,000 as of 10:00 a.m. EST.
Indeed, even in a post-pandemic world, Bitcoin will be volatile. It's still a maturing asset. And this is still a long-term story.
So, let's not get too excited if, or even when, it slips below $15,000. And let's not lose our minds when it crosses $16,000, whenever that happens.
And that's going to happen, sooner, we think, rather than later.
Here's how CoinDesk's First Mover framed the situation this morning:
What remains is that the coronavirus pandemic is far from over, nations are saddled with debt, foregone revenue is driving up corporate bankruptcies and some 10 million fewer Americans are employed than at the start of the year. A divided U.S. Congress at a time when President Donald Trump is still challenging the outcome of the elections could stall passage of a new fiscal stimulus bill — anywhere from $750 billion to $1.5 trillion. Federal Reserve Chair Jerome Powell said last week that such a package is still badly needed to help the economy heal.
That's in line with what we noted on Wednesday:
Basic economic reality remains unchanged.

Flagrant money-printing, once begun, is a tough habit to break. And debt has become so astronomical in size, the merest whiff of higher interest expense threatens to push vast swaths of the economy into bankruptcy.

That virtually guarantees near-zero interest rates will continue indefinitely.
As investment market sentiment becomes more crypto-friendly, a tsunami of money will pour out of government bonds and fiat currencies into crypto.

— Weiss Crypto Ratings (@WeissCrypto) November 6, 2020
Once upon a time, JPMorgan Chase & Co. (NYSE: JPM) CEO Jamie Dimon called Bitcoin a "fraud." He said, "If you're stupid enough to buy it, you'll pay the price for it one day."
That was way back in October 2017, a couple months before BTC reached $19,665.39, still it's all-time high.
Of course, a lot has happened since then ... a lot of volatility.
But now, JPMorgan Chase & Co. analysts are saying Bitcoin has "significant upside." Theirs is a limited analysis, as we noted on Wednesday, defining BTC's potential relative to gold as an alternative reserve asset.
Still: "Even a modest crowding out of gold as an alternative currency over the longer term," posits JPMorgan, "would imply doubling or tripling of the Bitcoin price from here."
The news today is all good.
When it comes to Pfizer and BioNTech, it's fantastic, of course, to glimpse some light at the end of this pandemic tunnel. But it's early. We still need to solve the distribution problem.
As for Bitcoin, the short-term price action is what it is: volatile, as ever so far in the history of this still-maturing asset class. But the longer-term, bigger-picture story continues to be encouraging.
Bitcoin will be a big part of the post-pandemic world.
Best,
Juan and Bruce