Bitcoin Reaches New Peaks on Multiple Exchanges & in Investors' Minds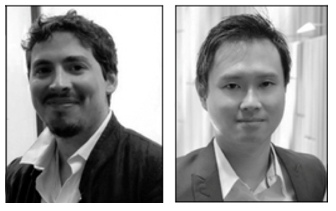 So, one of the most prominent public historians of money and power publishes a piece for Bloomberg Opinion touting Bitcoin's "store of value" characteristics the morning the world's leading cryptocurrency reaches new all-time intraday high in U.S. dollar terms on multiple exchanges …
Do we "bury the lede" by leaving the news of BTC's fresh price records to the end there? Well, sure.
At the same time, given the broadening acceptance among institutions and those who provide their narratives, this "record" is sure to be broken sooner rather than later.
Niall Ferguson, a senior fellow at the Hoover Institution at Stanford University who was a professor of history at Harvard, New York University and Oxford, notes bullish turns by famous investors Paul Tudor Jones, Stan Druckenmiller and Bill Miller.
He names Financial Times journalist Izabella Kaminski "a long-time cryptocurrency skeptic" but notes her recent concession that Bitcoin has "a valid use-case as a hedge against a dystopian future 'in which the world slips towards authoritarianism and civil liberties cannot be taken for granted.'"
He holds Nouriel Roubini out for special example:
This year's Bitcoin rally has caught many smart people by surprise. Last week's high was just below the peak of the last rally ($19,892 according to the exchange Coinbase) in December 2017. When Bitcoin subsequently sold off, the New York University economist Nouriel Roubini didn't hold back. Bitcoin, he told CNBC in February 2018, had been the "biggest bubble in human history." Its price would now "crash to zero." Eight months later, Roubini returned to the fray in congressional testimony, denouncing Bitcoin as the "mother of all scams." In tweets, he referred to it as "Sh*tcoin."

Fast forward to November 2020, and Roubini has been forced to change his tune. Bitcoin, he conceded in an interview with Yahoo Finance, was "maybe a partial store of value, because … it cannot be so easily debased because there is at least an algorithm that decides how much the supply of bitcoin raises over time." If I were as fond of hyperbole as he is, I would call this the biggest conversion since St. Paul.
Ari Paul, the CIO of BlockTower Capital, provides some good context for this morning's price action in a two-tweet thread on Twitter:
Perhaps as noteworthy as BTC reclaiming its ATH is that it's up 8% on a day when equities and gold are down. Until September, while BTC had trounced gold and equities on the Q2-Q3 recovery, similar/correlated chart of 2020. The price action of the last two months though... this draws the attention of every macro trader and PM. BTC isn't just a "hedge" or the "fastest horse" to bet on the reflation trade. It's clearly in an idiosyncratic bull market of its own, making it far more attractive in a portfolio.
We happened to write about this last week:
Crypto assets stand alone at the intersection of cutting-edge technology and sound money.

That makes them the only sure defense against the coming digitization of fiat monies and the reckless monetary policies they will accelerate.
As we noted last Wednesday, "We are fast approaching a post-COVID world where the only viable safe haven will be crypto. Think about it."
In his Bloomberg piece, Ferguson also notes "even Ray Dalio admitted the other day that he 'might be missing something' about Bitcoin."
Dalio hasn't been "converted" … yet. Indeed, a couple weeks back he said he wasn't a fan and that governments would ban it. He sounded a lot like the Nouriel Roubini of a couple years back.
To be clear, though, Dalio absolutely will convert. And it's a little embarrassing that one of the world's smartest investors still doesn't get it.
It's almost like he's letting his ego get in the way of what is obviously a good investment.
Best,
Juan and Bruce