Bulls Take Breather in Mid-Rally Pullback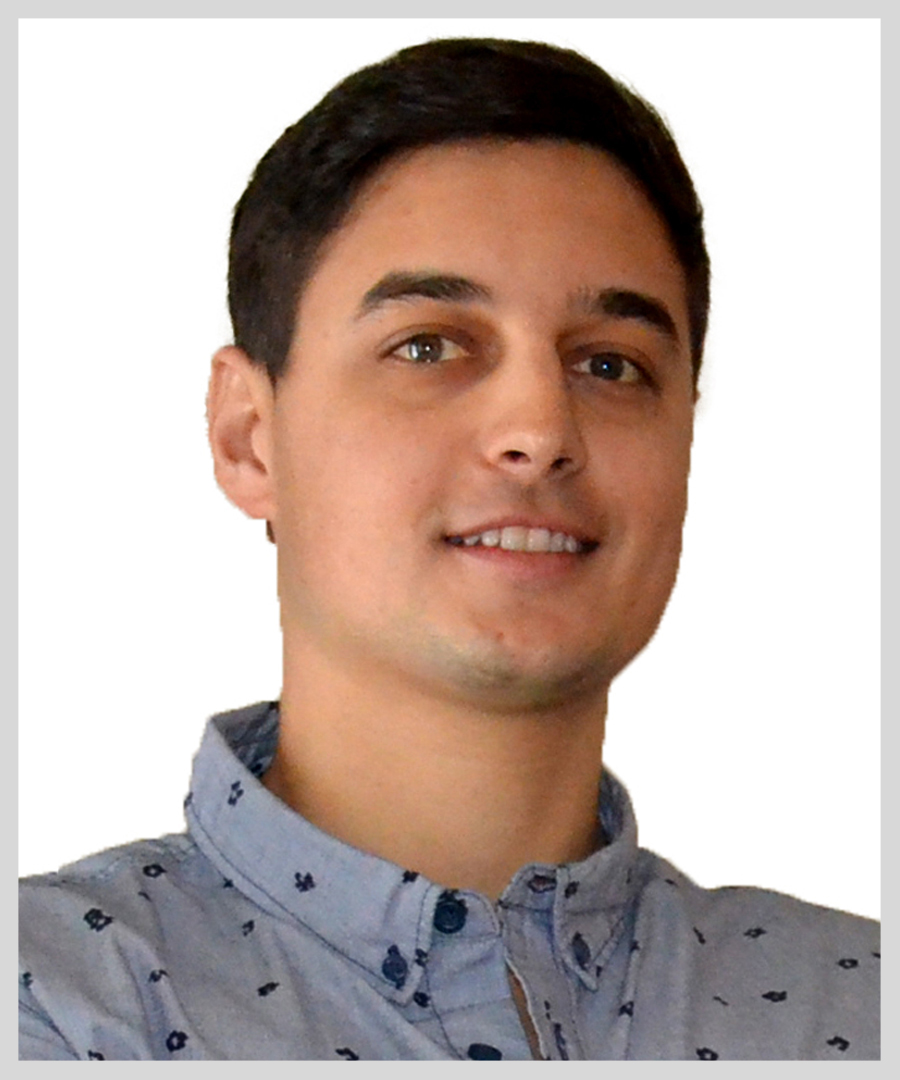 • Bitcoin (BTC, Tech/Adoption Grade "A-") investors are tapping on the brakes briefly right now after a seriously impressive start to the relief rally.

• Ethereum (ETH, Tech/Adoption Grade "A") is sitting just under some major resistance levels.

• Tezos (XTZ, Tech/Adoption Grade "B") has gone bananas since August, despite a recent slump.
Bitcoin has pulled back just a bit since hitting a new cycle high of over $57,000 on Monday. And we're glad to see it. Bitcoin is exhibiting all the right signs of a crypto asset in a healthy market right now. Investors aren't just buying recklessly with no breaks.
This little dip that we are in should serve to expunge some excess leverage out of the markets, giving Bitcoin a sturdier base to build on as we move forward with the rest of Q4.
It is funny that we even have to talk about "dips" like these. Two weeks ago, Bitcoin traded right around $40,000 and this week it "dropped" about 4% to right around $55,000. It hardly looks "bearish" when you zoom out at all.
Nonetheless, we expect Bitcoin to show some pause around these levels, perhaps even retest support between $50,000 - $53,000 before it resumes its uptrend.
That's why patience is key when trading crypto.
The value proposition for Bitcoin continues to get better every day. Meanwhile, the U.S. economy looks more and more sketchy.
Here's an exercise: What would you rather hold if inflation isn't "transitory," as the Federal Reserve keeps insisting? Fiat currency, gold or Bitcoin?
What if inflation persists for one year, two years or even five years?
Personally, I would feel much better holding onto the best performing asset class of all time. Maybe I'm an outlier, but rising Bitcoin adoption says otherwise.
Here's BTC in U.S. dollar terms via Coinbase: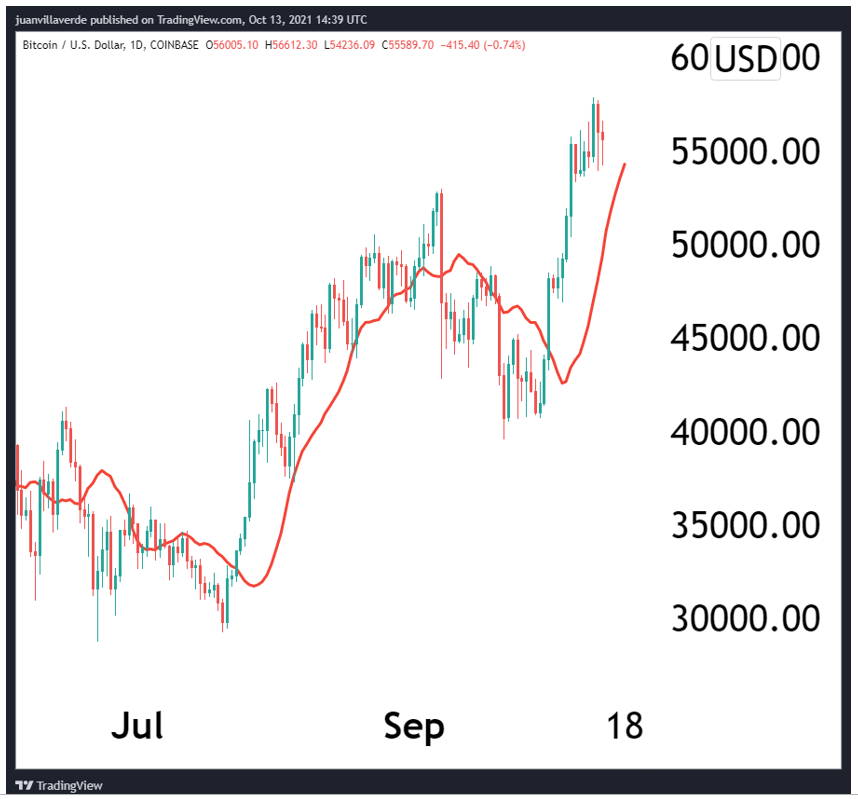 Ethereum hit some resistance around the $3,600 level and has since pulled back ever so slightly.
We might see some hesitation from ETH traders at these levels, but eventually we expect ETH to break through that $3,600 level with authority, kickstarting what we expect to be the next big move of this bull market.
Overall, Ethereum seems to be moving in tandem with Bitcoin lately, so expect ETH to follow the same path as BTC over the course of the next few weeks.
Especially when you consider the bullish developments Ethereum has going for it. Non-fungible tokens (NFTs) are the latest crypto craze. The vast majority of all NFT volume takes place on the Ethereum ecosystem, despite several new Layer-1 protocols emerging and jumping at the bit to attract NFT platforms.
Ethereum is also planning to switch to proof of stake (PoS) and is now closer to that feat than ever before. The Altair hard fork scheduled for later this month, and that should lay the groundwork for developers to start this move.
The switch to PoS should help to lower the cost of fees, making Ethereum and even more attractive ecosystem for NFTs and gaming in the future.
Here's ETH in U.S. dollar terms via Coinbase: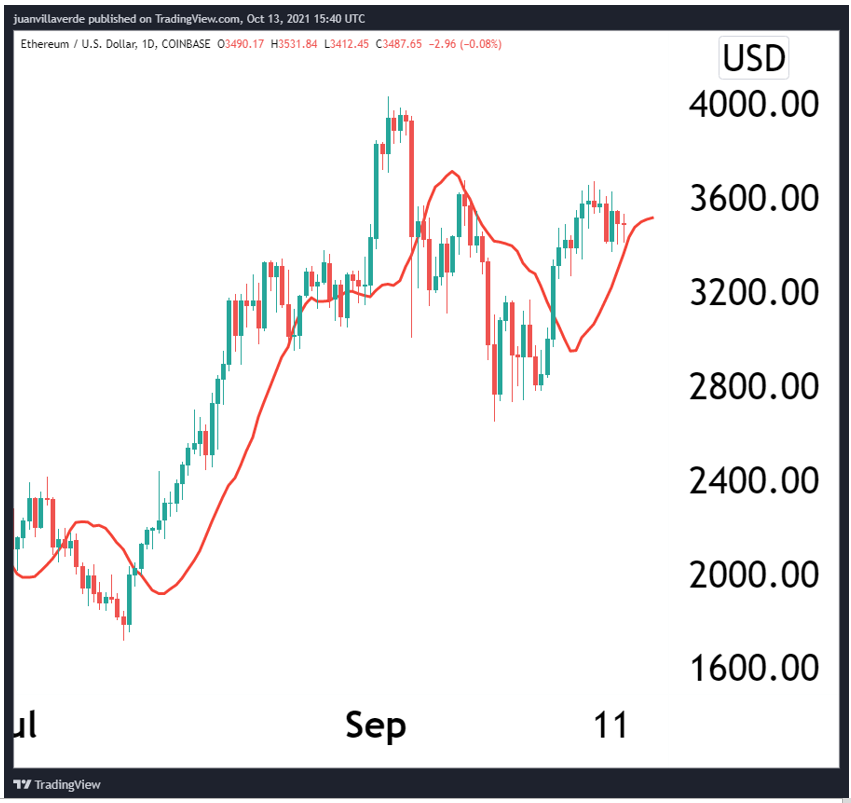 Tezos has been on an absolute tear. It went from around $2.20 in late July before peaking at over $9 earlier this month. That's over fourfold growth in just over two months.
Talk about a fast mover.
This shouldn't come as too much of a surprise, though. XTZ had been sleeping during the first half of this year's crypto rally, and it was overdue to join the rest of the market. It has definitely woken up ... and investors are piling in.
XTZ has been trending upwards for almost three months, despite a rough start to October. Tezos could break out of the current month's slump soon, as the price action over the last two weeks looks like it could be forming a descending wedge on the price charts.
Tezos is surely a project to keep an eye on as the rest of October plays out.
Here's XTZ in U.S. dollar terms via Coinbase: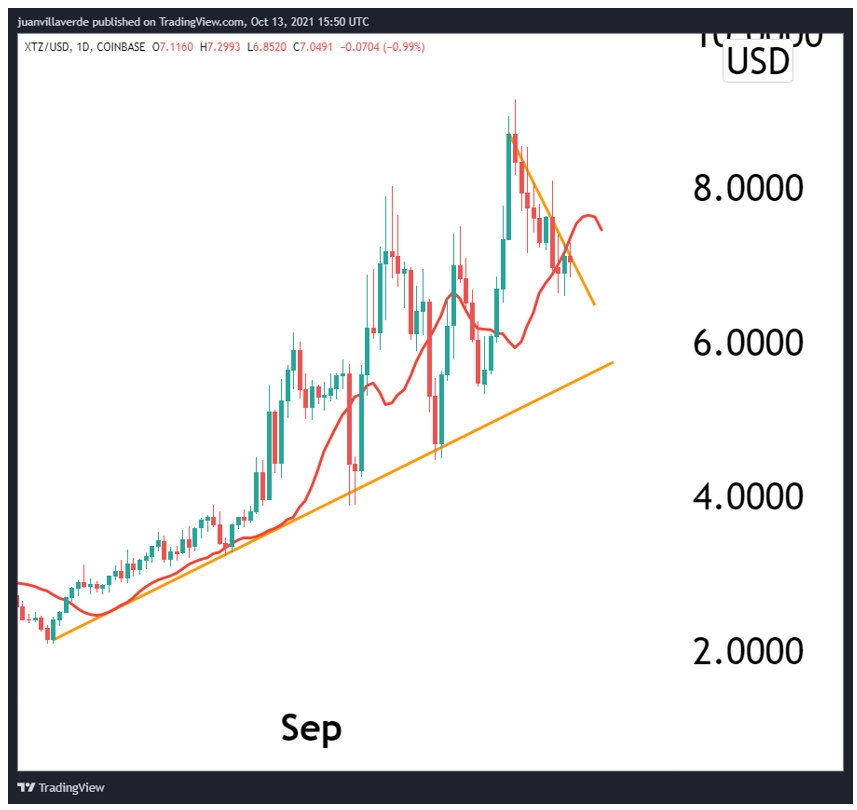 Notable News, Notes and Tweets
• Ryan Selkis of Messari has a very interesting summarization of the current policy framework of venture capital firm a16z.

• Sometimes, it is truly difficult not to mention the "I" word (inflation).

• In case you've missed it, Janet Yellen would like for the IRS to track every $600 transaction in order to — wait for it — curb billionaire tax evasion.
What's Next
We've said it before, and it's worth repeating: A healthy market doesn't move in a straight line.
You can't expect a run up without multiple price corrections along the way. And that's exactly what we're seeing right now in crypto — just a minor, healthy, price correction on the road to bigger and better highs.
Stay patient and let Bitcoin take a rest at these levels. BTC should start moving to newer highs soon, perhaps by the end of the month. ETH will likely lag slightly before following Bitcoin up.
Other blue-chip altcoins will eventually start running again too, after investors shuffle some BTC and ETH profits into other slightly riskier investments. Eventually, those profits will trickle down into smaller and smaller altcoins as we see "altcoin season" pick back up again later in the year.
All you need to do is stay patient.
Best,
Alex