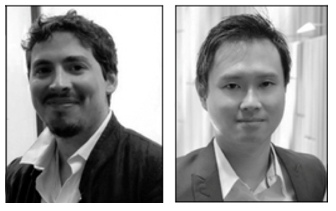 Last Monday, we wondered whether Bitcoin (BTC, Tech/Adoption Grade "A-") had "decoupled" from traditional financial asset markets.
That was when the crypto market's biggest player was rolling past $13,000 while stock prices were cratering on dashed "stimulus hopes."
Well, today, BTC has slid from a perch closer to $14,000 toward $13,300, holding around $13,420 when the bell rang at the New York Stock Exchange this morning.
It's an extension of a move that prompted us to ask, "Are you buying the dip?" on Twitter last Thursday, Oct. 29.
That was just ahead of one of the eeriest, scariest Halloweens ever — falling on a Saturday night, lit by a "Blue Moon," happening the last weekend before the most fraught U.S. presidential election since the 19th century …
And Bitcoin is down about 2.5% over the last 24 hours.
Meanwhile, the Dow Jones Industrial Average posted a 1.1% gain right at today's open, with the S&P 500 Index up 1.1% and the Nasdaq Composite rising 0.9%.
Yes, it's only one day's worth of data and it is absolutely too small of a sample size to draw a conclusion.
But Bitcoin's relationship with equity indexes is not the only relationship that's shown signs of a breakdown recently. Indeed, the U.S. Treasury market did not behave the way observers and analysts expected when stocks sold off violently last week.
So, "nimble" is the word they're throwing out today. Of course, Bitcoin represents a shift toward a new way of doing things that isn't so susceptible to subjective pressures such as hyper-partisanship.
It's the nimblest thing going right now.
And more and more investors are taking note of it. The Grayscale 2020 Bitcoin Investor Study, released on Oct. 27, revealed that U.S. investor interest in Bitcoin is rising, and fast: "In 2020, more than half (55%) of survey respondents expresses interest in Bitcoin investment products. This marks a significant increase from the 36% of investors who said they were interested in 2019."
According to Grayscale, "Among those who reported investing in Bitcoin, 83% have made investments within the last year."
Indeed, the global pandemic is a big reason why: "38% of Bitcoin investors had invested within the last four months, and nearly two-thirds of those reported that the ramifications of COVID-19 were a factor in their decision to do so."
Scary times, for sure. And all markets are volatile right now — yes, none more so than Bitcoin and crypto at large.
But, at the same time, no other readily investable asset class provides as much upside from here right now, either.
It's the kind of "wall of worry" we prefer to climb.
We've often noted that Bitcoin must lead a broad crypto rally to new highs. Well, even accounting for this dip, BTC is still leading the sector, as we've noted in our most recent weekly roundups on Oct. 30 and Oct. 23.
It's not going to happen in a straight line. But momentum is gathering. And it doesn't matter what happens with the U.S. election, as we noted on Oct. 28:
Strange as it may seem, the cryptocurrency markets couldn't care less who wins the White House. Or the Senate. Or the U.S. House of Representatives.

Why? Because both sides have sworn to print and spend trillions more in yet ANOTHER attempt to jump-start a sickly economy.

There comes a time in the life cycle of every empire … where common sense and reason give way to laziness and hubris. It's not as if we haven't seen reckless money printing before.

The Romans tried it a couple millennia ago, for instance. And all it did was accelerate the collapse.

Looking beyond the election, it's abundantly clear the unprecedented mismanagement of the U.S. economy is not going to change.
The recipe under Trump or Biden will be deficit spending and money-printing. And that means inflation.
Crypto is the antidote.
Best,
Juan and Bruce