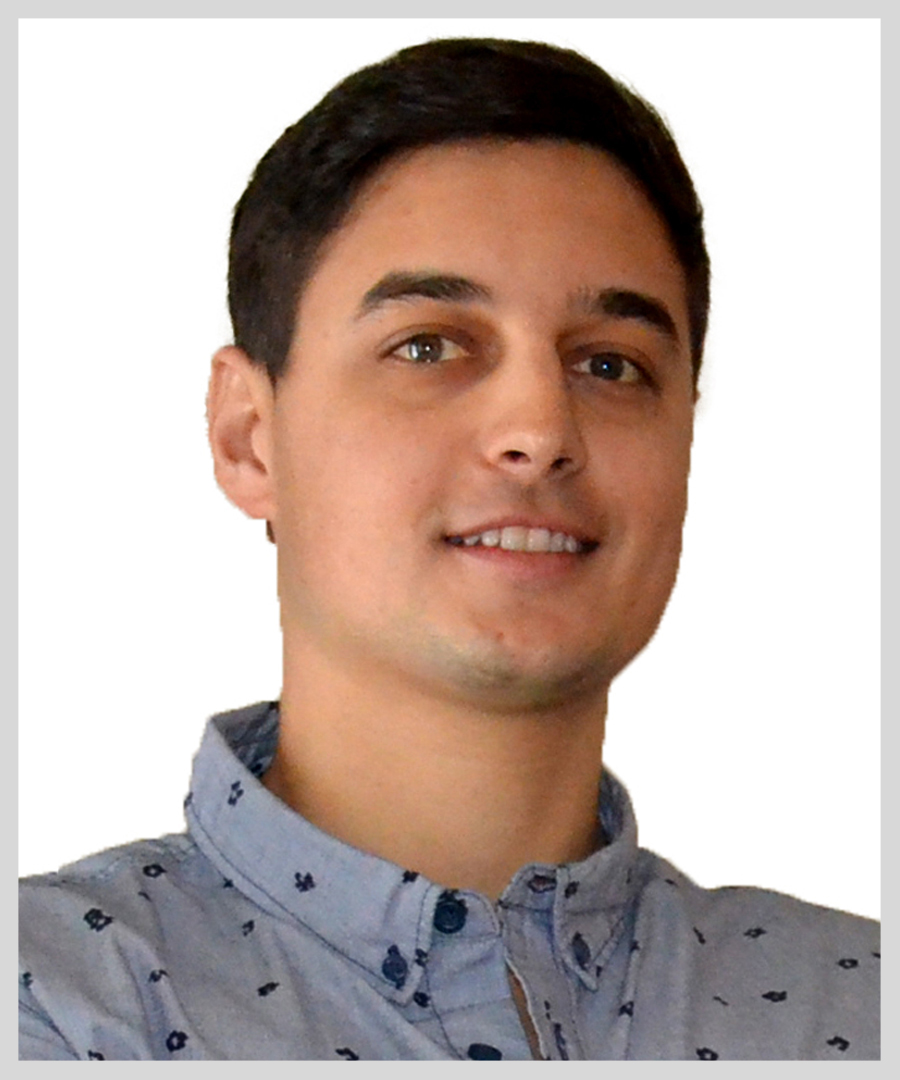 The No. 2 cryptocurrency is vying for industry leadership as we enter a new phase of the market cycle.
• Ethereum (ETH, Tech/Adoption Grade "A-") has flexed its muscle this week and looks ready to lead the market into a fresh new altcoin season.

• Zcash (ZEC, Tech/Adoption Grade "C+") has bounced off its moving average and looks primed for another run at $300.

• Enjin (ENJ) might have bottomed after a rough start to trading since hitting the Coinbase platform in April.
Ethereum has asserted itself in the aftermath of last weekend's correction, definitively bouncing off of its 21-day moving average. It's now less than 5% from its all-time high and will likely test that level in the near future.
This show of strength from the No. 2 cryptocurrency is very assuring for this current altcoin season and is an extremely bullish sign of things to come for alternative crypto investments.
We're doubling down on our call for altcoin season now. Developments in the market lead us to believe this may be the wildest altseason we've ever seen, but more on that later.
For now, keep an eye on ETH's previous all-time high around $2,550; from there, it could run to $3,000 in short order.
Here's ETH in U.S. dollar terms via Coinbase: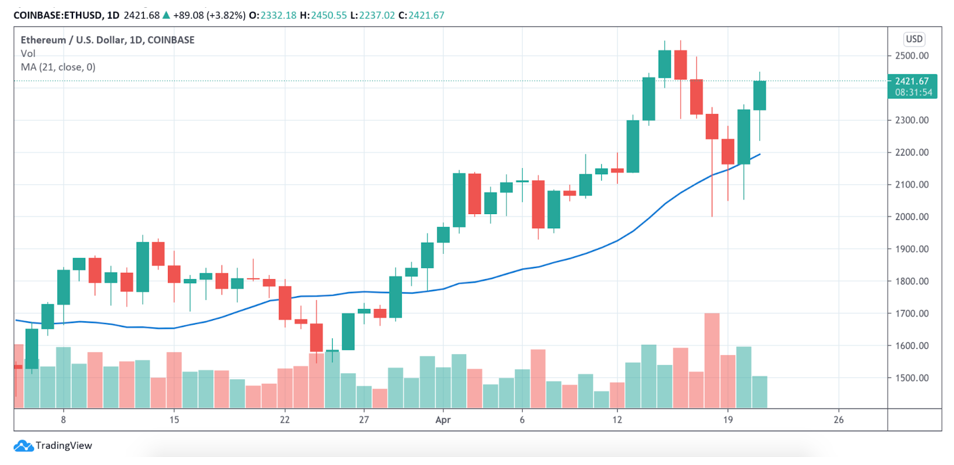 Zcash has broken out since late March, pushing from $115 on March 25 all the way to just about $300 on April 17, a gain of about 160%. ZEC followed surge with a dip all the way to $190 on April 19. But it's bounced back to $255 and never closed below its 21-day moving average.
ZEC is up 13% from lows set at Monday's close, and it looks primed for another retest of $300.
Zcash, one of the only privacy coins offered on Coinbase, may see a rise in demand as this altseason kicks into high gear.
Here's ZEC in U.S. dollar terms via Coinbase: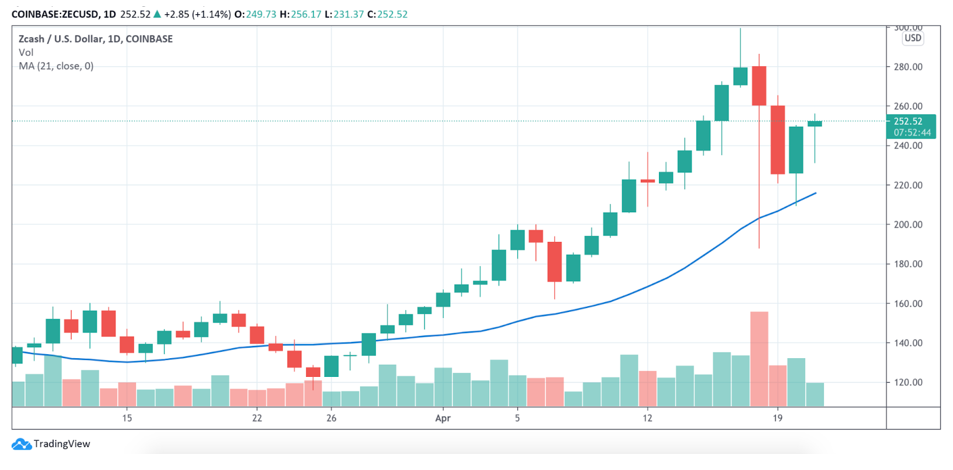 Enjin Coin is the asset for the Enjin platform, a next-generation non-fungible token (NFT) ecosystem.
Riding on the hot coattails of NFT mania, ENJ has seen a rapid rise in price this year. As amateur NFT investors move on from trading digital art and sports gifs and into actual cryptocurrency trading, ENJ might be one of the first coins they adopt.
ENJ and other NFT coins make up an interesting altcoin subsector, definitely a niche to pay attention to as this market develops and new investors mature.
Since hitting Coinbase on April 9, ENJ has dropped from $3.81 all the way down to $2.16 and then regained ground up to $2.71. That action suggests a bottom might be in for this interesting speculative play.
Here's ENJ in U.S. dollar terms via Coinbase: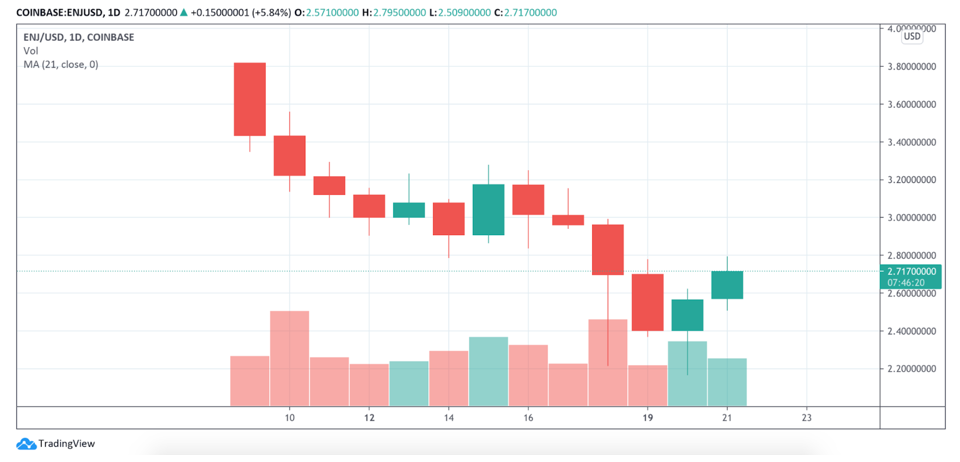 Notable News, Notes and Tweets
• Forget about SafeMoon; stick with Ethereum.

• For those of you without open positions in ETH, there may be good buying opportunities ahead.

• As we await Ethereum's EIP-1559 update to be released this summer, some might find patience in short supply.
What's Next
Over the last couple of months, we've witnessed some pretty dramatic price rises in select altcoins. Take this past week's action in Dogecoin (DOGE, Tech/Adoption Grade "C+"). But, alongside that famous "meme" coin, altcoins generally have been rising since the start of 2021. Consider Zcash's push from around $55 to $250; that's a five-bagger in less than five months, a dream move for most traditional traders.
What's crazy — and, frankly, it's hard to wrap my head around it — is that we might be only at the very start of this bull cycle's altcoin season.
Yes, you read that right: This might just be the beginning.
In an altcoin season, the money tends to flow in this order:
• Bitcoin (BTC, Tech/Adoption Grade "A-") → Large-Cap Altcoins (ETH) → Mid-Cap Altcoins (ZEC) → Small-Cap Altcoins (think THORChain (RUNE) about nine months ago)
This price action we're seeing in Ethereum looks to be the first big breakout from the large-cap sector, perhaps signaling a phase change in this cycle. Money has moved from fiat into Bitcoin, and now, profits from that trade are moving into large-caps like Ethereum.
Eventually, traders will move those profits into more speculative mid-cap assets and all the way down into moonshot small-cap cryptos that most haven't heard of. This will continue to happen until traders decide to pull out those profits and reinvest into Bitcoin, restarting the cycle all over again.
This happens time and time again. This is the process through which crypto traders make most of their money.
And we're likely witnessing the starting bell with Ethereum's move this week.
Best,
Alex